A means to gather qualitative information from a group of people within an organization.



---
Purpose a Workshop


Included below are some of the merits/values ofa workshop:


---
Types of Workshop


Listed below are some of the different types of workshops, each of which has its own corresponsding process.

Current State Analysis Workshop
Future State Visioning Workshop
Risk Workshop
Level of Service Workshop
Strategy Workshiop

---
Applications of the Workshop


Listed below are some of the primary applications of workshops:


---
Selecting Participants


Listed below are some guidelines for determing the quantity and profile of persons to attend a workshop:

The limiting size/capacity of the venue(s) - seating, etc.
The number of core team members
The need for a sample from both a vertical and horizontal cross section of the organization
The theme of the workshop session(s) - requiring subject matter experts
The number of separate workshop sessions
The time of day of the workshop session(s)

The geographical distribution of the attendants - ie. how far do they need to travel
Individuals who are engaged and will share their thoughts and opinions
Pay special attention to any department or individuals who may be feeling disenfranchised or struggling with an understanding of the project objectives
The simultaneous demands of other projects/programs occuring during the workshop session
The number of staff on vacation at the time of the workshop

Check with the project sponsor for their suggestions

---
Process/Procedures


Included below are some of the key steps in conducting an effective workshop:



A. Before the Workshop



Determine who will be the workshop facilitator
Identify the organization's knowledge resources
Workshops are best served by staff who have experiential knowledge.
Determine the appropriate cross-section of participants (horizontal and vertical cross-sections)
Establish a convenient date
Do any necessary research about the organization and/or department
Compile the workshop materials - poster boards, dots, etc.

Gather the people
B. Morning of the Workshop
Set up the room (chairs and tables) in the appropriate arrangement
Check AV is working properly
Check HVAC is working properly

Confirm safety evacuation procedures and washrooms
C. During the Workshop
Introduce the participants
Confirm the target outcomes (purpose) of the workshop

Conduct icebreaker activity
Establish the rules of the workshop (cell phones, etc)
Conduct the workshop activities

Elicit their tacit knowlege
Communicate the knowledge
Debriefing

D. After the Workshop
Analyze the results
Share the results
Act upon the results
---
Workshop Techniques


Listed below are some common facilitation techniques that are used at workshops

Post-it notes
Coloured dots - dotmocracy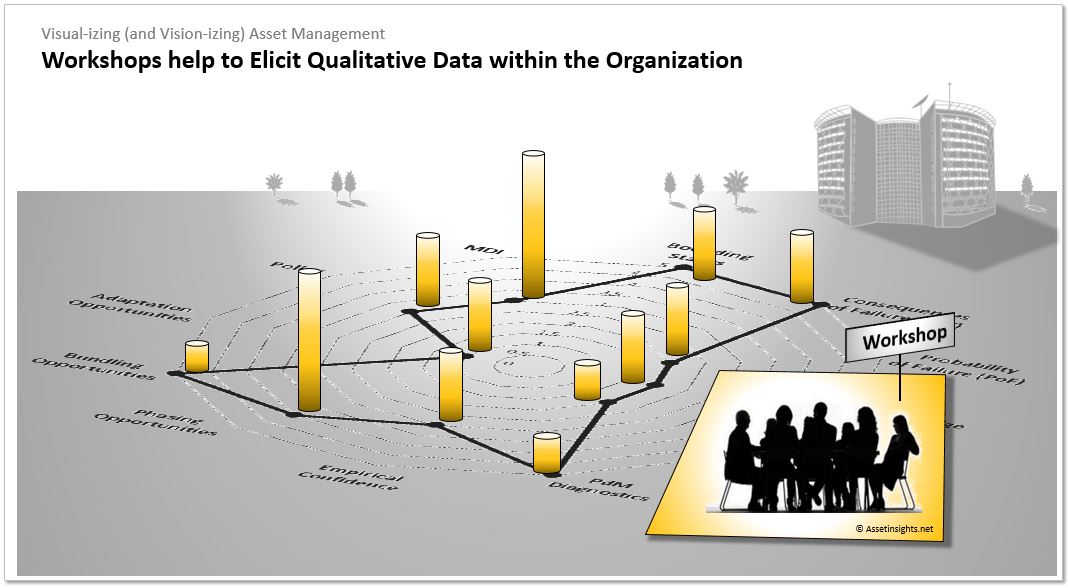 Fig. Workshops help to elicit qualitative data within the organization, such as weightings for decision criteria.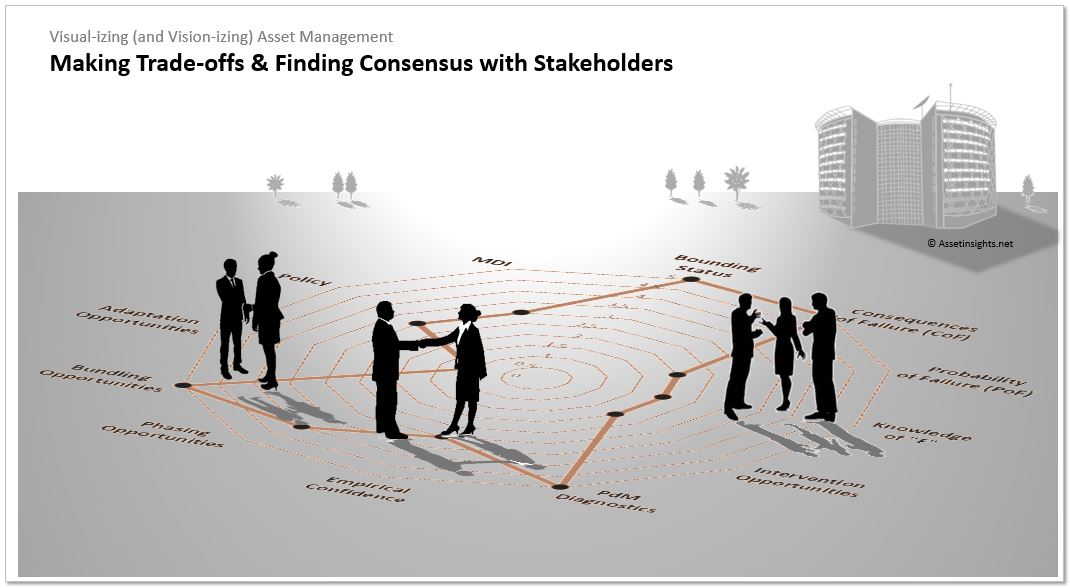 Fig. Making inevitable trade-offs and finding consensus with different stakeholder groups.
Fig. The journey to asset management maturity may sometimes feel like a maze.
Workshops can help clarify the journey.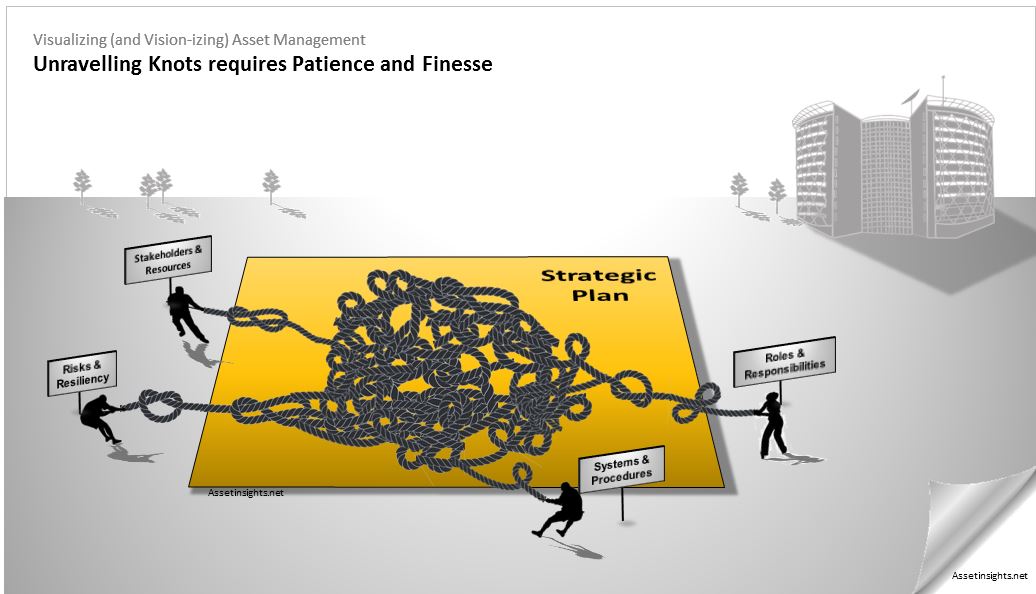 Fig. A workshop may sometimes feel like a knot that needs to be untied.
Workshops can help unravel knots.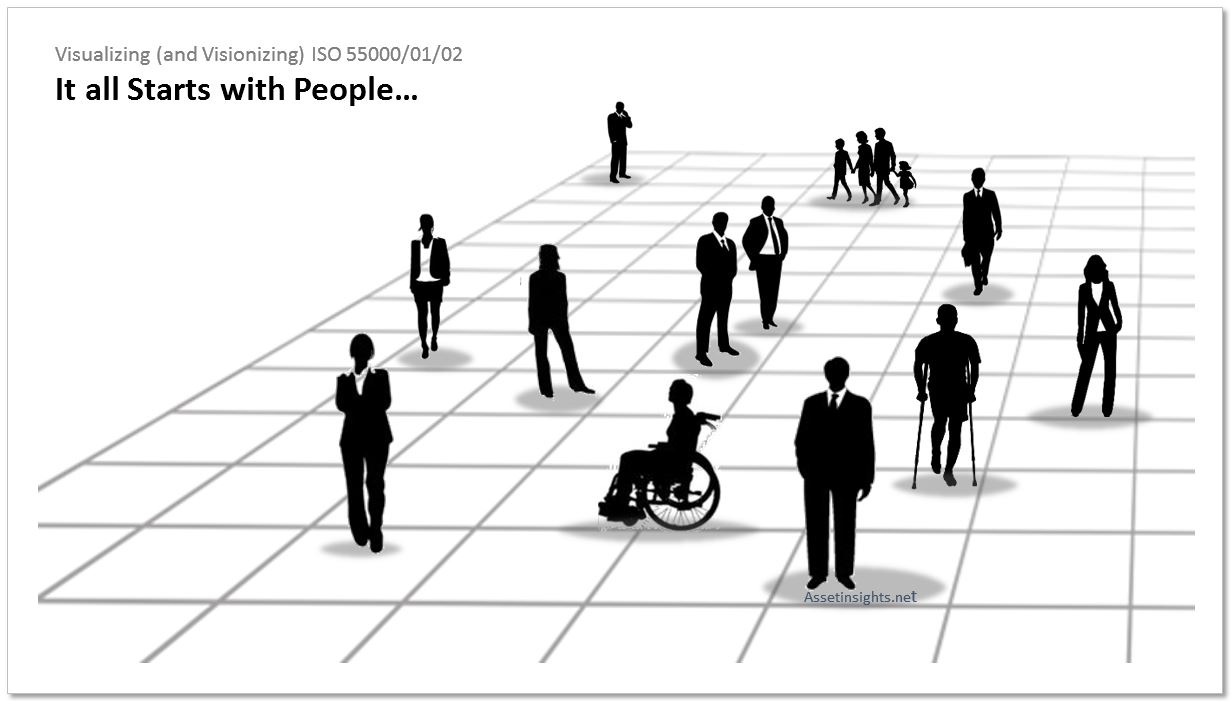 Fig. It all starts with people.