The variation in probability of the failure of an asset is not closely tied to the median service life.

---
Attributes
Listed below are some of the key attributes of assets with a wide dispersion pattern:
---
Variations
Assets with a wide dispersion may exhibit varying degrees of skewness in their distribution, as follows:
---
Correlation
s
There is generally a strong correlation between long life assets and a wide dispersion.

---
Examples
Listed below are some examples of assets with a wide dispersion patterns:
Windows
Wall cladding
Sanitary storm collection piping
Plumbing service piping

Many of the distribution assets within the mechanical system and electrical system fall into the wide dispersion class.
---
Management Principles


Listed below are some principles for consideration in the management of asset with wide dispersion patterns.

Fig. Histogram for an asset with a wide dispersion pattern.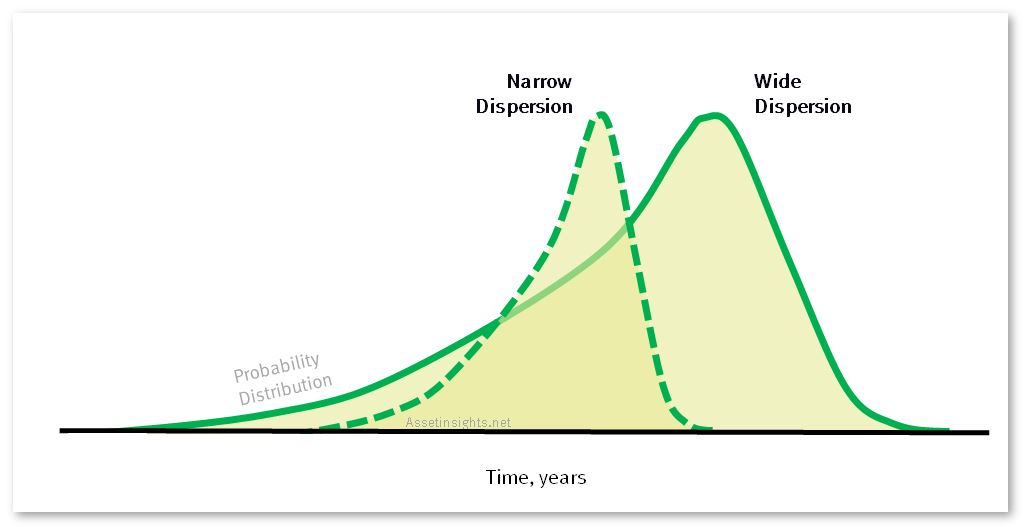 Fig. Comparison of narrow and wide dispersions in a probability distribution.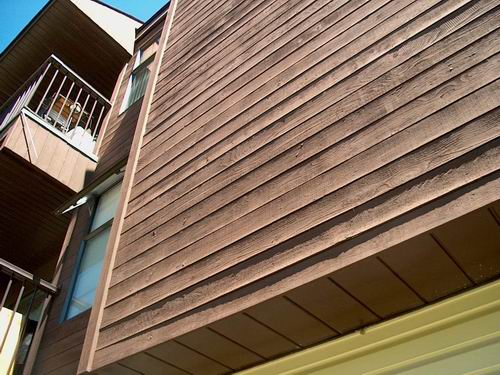 Fig. Wood siding generally exhibits a wide dispersion pattern around 30 years.



Fig. I. Care is trying to connect the dots to reveal the patterns in the data that underpin his assets.