One of the nine "W" questions in Asset Management.



---
Attributes


The "Which" question has the following general attributes:

Falls into question group #2
Selection, choice
Decision-making and policy-making
Often comes from leadership
Prioritization - selecting which asset to get funding

---
Related Concepts


Listed below are some of the concepts related to the "Which" question:

Which is closely related to "Why" (why were they selected) and "Where" (selection of assets)
Decision, choice
Resource allocation
Criticality

---
Examples


Listed below are some examples of the "which" question:

Which assets gets the funding?
Which ___ ?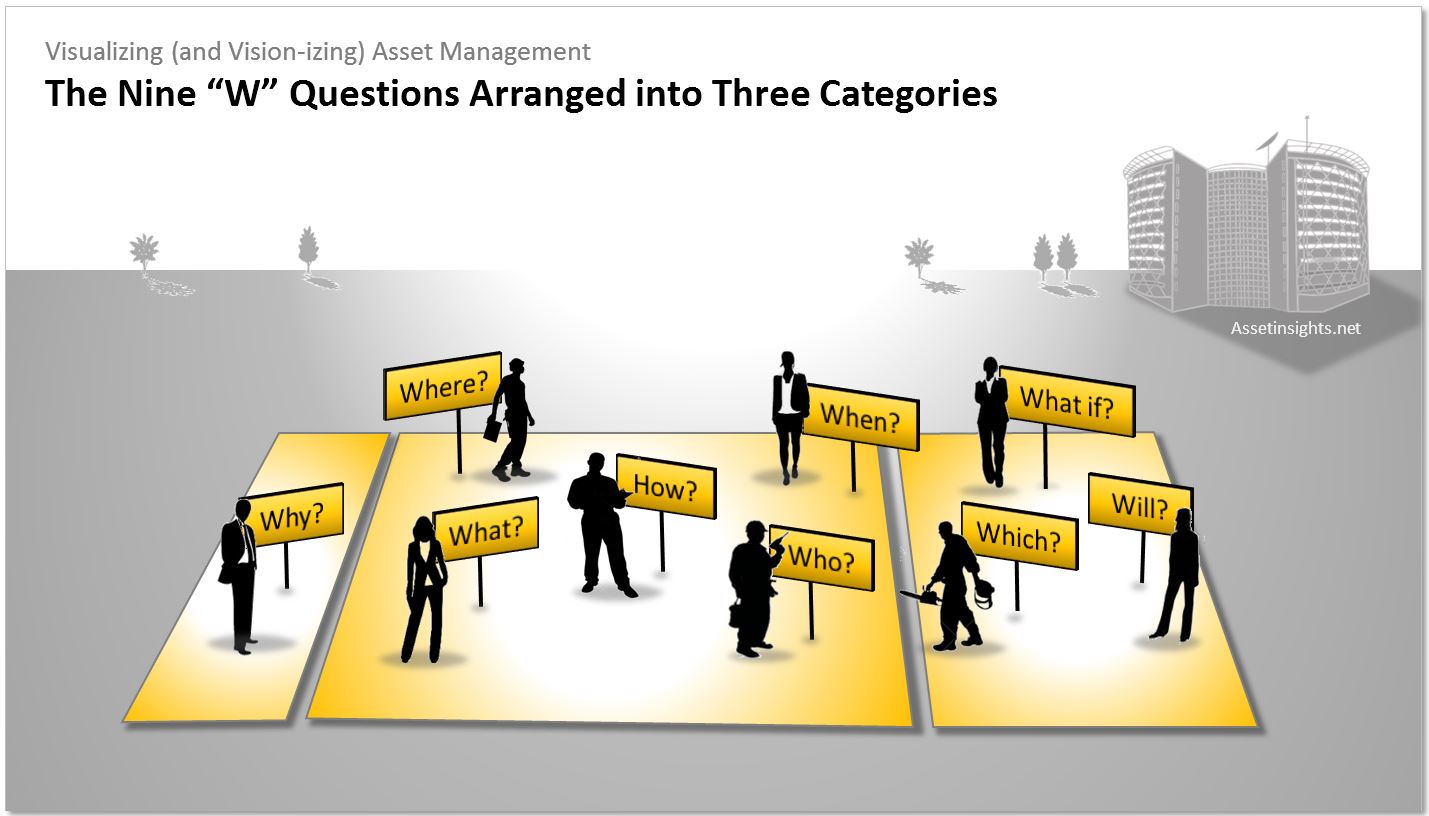 Fig. The nine "W" questions of asset management,
starting with the all-powerful why and arranged into three categories.
Fig. The hierarchy of assets as contemplated in the ISO 55001 standard for asset management. The detailed asset classification scheme and granularity is determined by the organization's objectives and nature of the assets.