A symptom of the failure, deficiency or some physical deterioration of an asset, as a result of a prescribed warranty and not as a result of any deferred maintenance. or normal exposure conditions.
---
Correlation with Other Types of Concerns
The relationship between warranty defects and maintenance deficiencies is often difficult to gauge.
---
Attributes


Listed below are some of the attributes of a warranty defect

Intrinsic failure rather than extrinsic failure.
Premature failure of a component(s) before an industry accepted time has transpired.
some form of anomaly.
The defect will impair the performance of the asset.
Need to trace back to the root cause.
---
Examples


Listed below are some examples of warranty defects

Missing or discontinuous sealant joint
Premature delamination of paint coatings

---
Types/Classification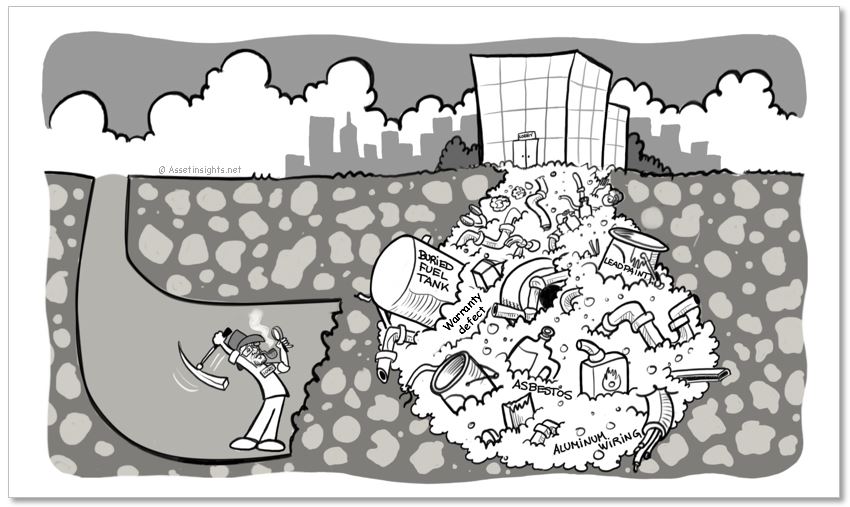 Fig. I. Care is using destructive testing (and other creative means) to reveal the hidden stuff going on in the iceberg under the surface (latent defects, concealed conditions, lagging indicators, legacy problems, root causes, back-of-house problems, interval censoring, covert failures, and potential failures).