One of several techniques for collecting data on the condition of an asset.
Regular monitoring of equilibirum oscillations of rotating machinery
for unusual vibrations.

airborne and structure-borne ultrasonic analysis

monitor bearings at higher speeds (>60rpm)

Vibration and ultrasound techniques are often used in tandem to support one another.


---
Purpose
The objective is:

---
Process


Listed below are the key steps in the vibration anlayis process:



A. Before Analysis



Identify assets that are medium to high criticality
Identify high speed machinery (>60 rpm)
Determine the synergistic tandem use of vibration and ultrasonic techniques (ultrasound serves as the preliminary filter for vibration analysis)

Purchase equipment or engage contractor - accelerometers
Train staff on how to use the equipment
Schedule and execute the analysis
B. During Analysis
Ultrasonic data collectors detect sound pressure waves
Test readings are compared with past levels, with significant change as an indicator of developing machinery faults.
Compare data to library of vibration analysis spectra

Identify signals

Interpret the results


Grade the results
C. After Analysis
Report to stakeholders

Make decisions

Determine CAPAs, if any

Determine next interval of analysis

---
Applicable Conditions & Condition Grades


Listed below are some of the distress indicators

A. Mechanical
It can be used to detect a wide range of fault conditions in rotating machinery, including defects in rolling element bearings



---
Attributes


Listed below are some of the key attributes of vibration analysis that should be taken into consideration when integrating this into the overall asset management program:

It is a form of major maintenance
It is typically performed by qualified 3rd party contractors
It is conduted on variable intervals
It is a non-destructive technique
A form of quantitative analysis

---
Evaluation


Listed belows are some of the pros of vibration analysis:

A comprehensive monitoring program usually includes vibration analysis

Early detection can result in risk mitigation and cost savings

A mature technology with vast libraries of spectra data for comparison

Listed below are some of the cons of vibration analysis:

Requires a capital investment in diagnostic eqiupment

Requires staff training that is more demanding than ultrasound

Equipment cost is higher than ultrasound

For certain problems, such as belt and coupler wear, the vibration spectrum is not as sensitive as the data derived from motor current signature analysis (MCSA)

in high-speed machinery of greater than 60 rpm, detecting faults with vibration analysis becomes increasingly more difficult as the speed of the machinery decreases.



---
Candidate Assets


Listed below are some of the different types of candidate assets for vibration analysis:



A. Mechanical Assets



Equipment from 5 hp to 50,000 hp and above.

High speed rotating machinery

Fans, Motors, Pumps, and Gearboxes etc.

Centrifugal compresors

Centrifugal pumps

Gas turbines

B. Electrical Assets
Electric motors
Generators
c. Other

Assets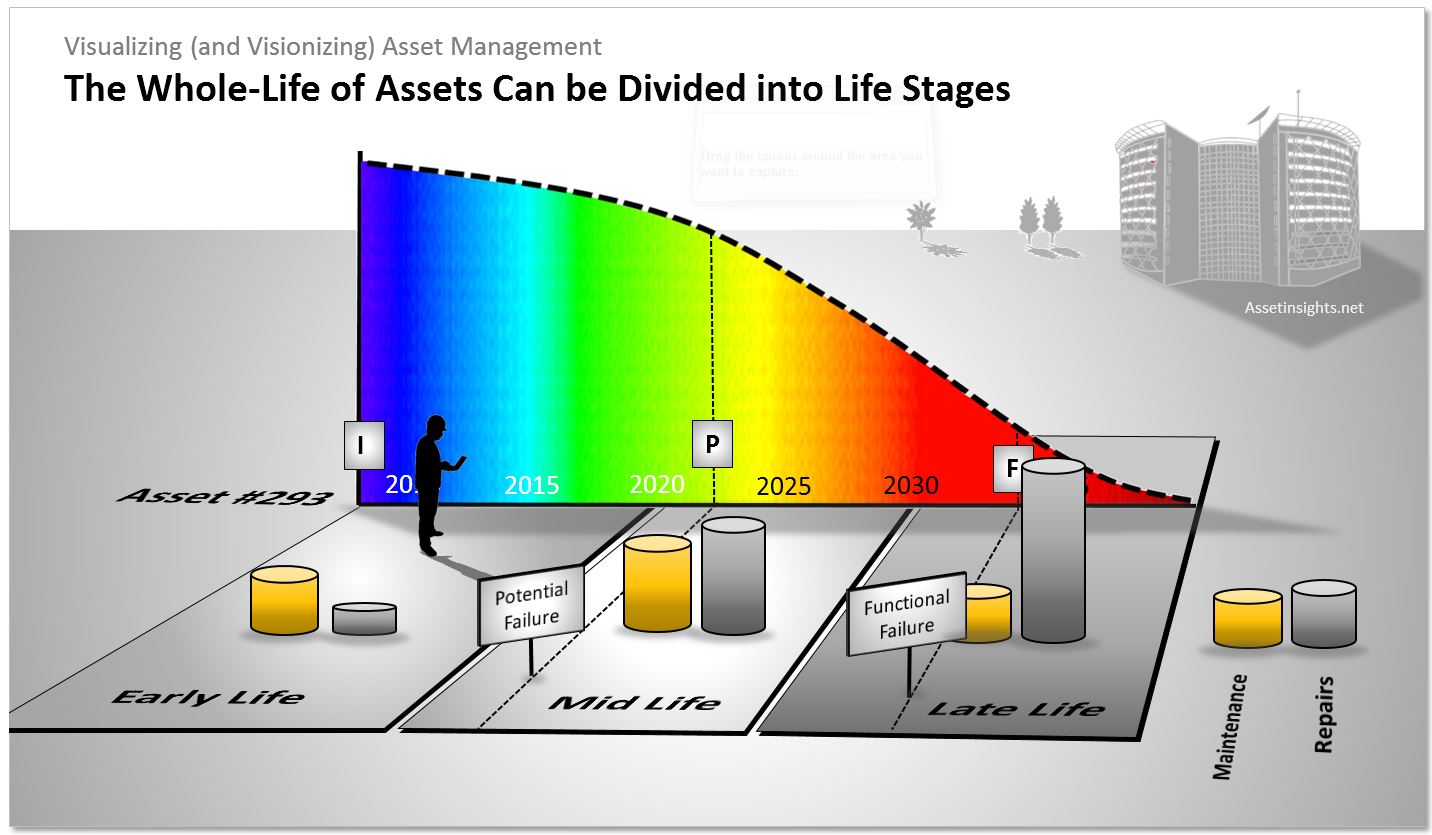 Fig. The gradual degradation of assets over their design life.

Fig. Vibration analysis as one of the predictive maintenance (PdM) technologies along the P-F Curve in relation to Potential Failure (P) and Functional Failure (F).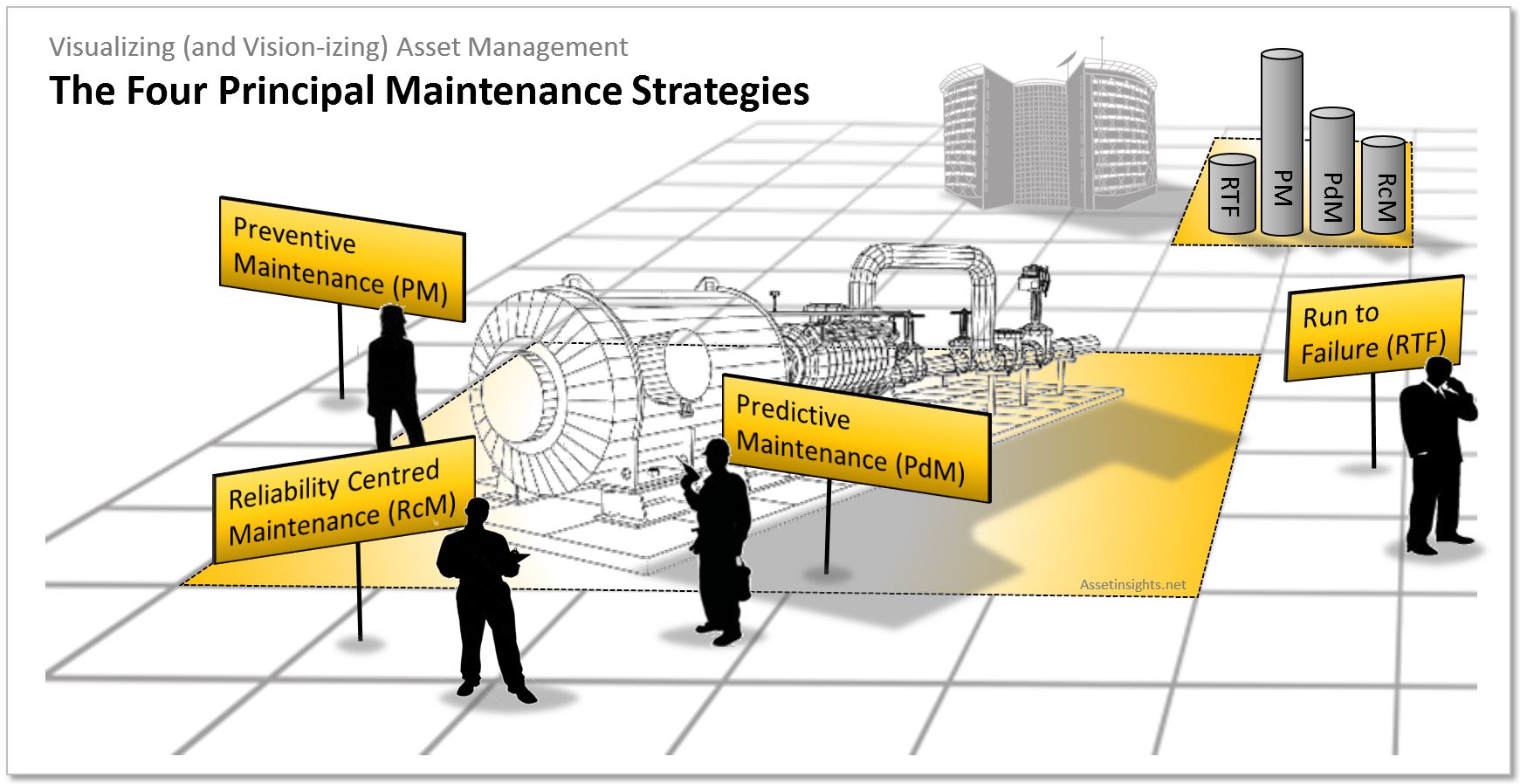 Fig. Alignment of the four different types of maintenance strategies across the asset portfolio on decisions that are risk-based and consider the whole-life of assets will result in a maintenance mix that is in conformity with ISO 55001 standards

.