The hierarchy of purpose of an organization.

Values represent the moral principles of all the people who are a part of the organization. Human values are the foundation on which ethics is based. Values help human beings to distinguish between conduct that is right and wrong.

Values are the most fundamental element of the organization.


---
Examples


Listed below are some common examples of core values identified by organizations
Integrity
Fairness
Excellence
Teamwork

Amiable Housing Society holds that all human beings are equal and therefore employment in its organization is open to all races, genders and cultures. Values extend beyond the organization and are reflected in people's religious beliefs, in their philosophies. All the staff of Amiable Housing Society bring their personal values to the organization.


---
Values within the Hierarchical Context


Values occupy the base layer of the inspirational-and-aspirational hierarchy within organizations.


---
Management Principles


Listed below are some of the management principles that identify how the values fits into the overall asset management framework.

Line of Sight (Alignment)
Organizational Maturity
Organizational Journey
Fig. The hierarchy of organizational purpose with values at the base of everything.



Fig. The maturity spectrum of asset

management where conformity to ISO 55001 is approximately mid-way along that spectrum

.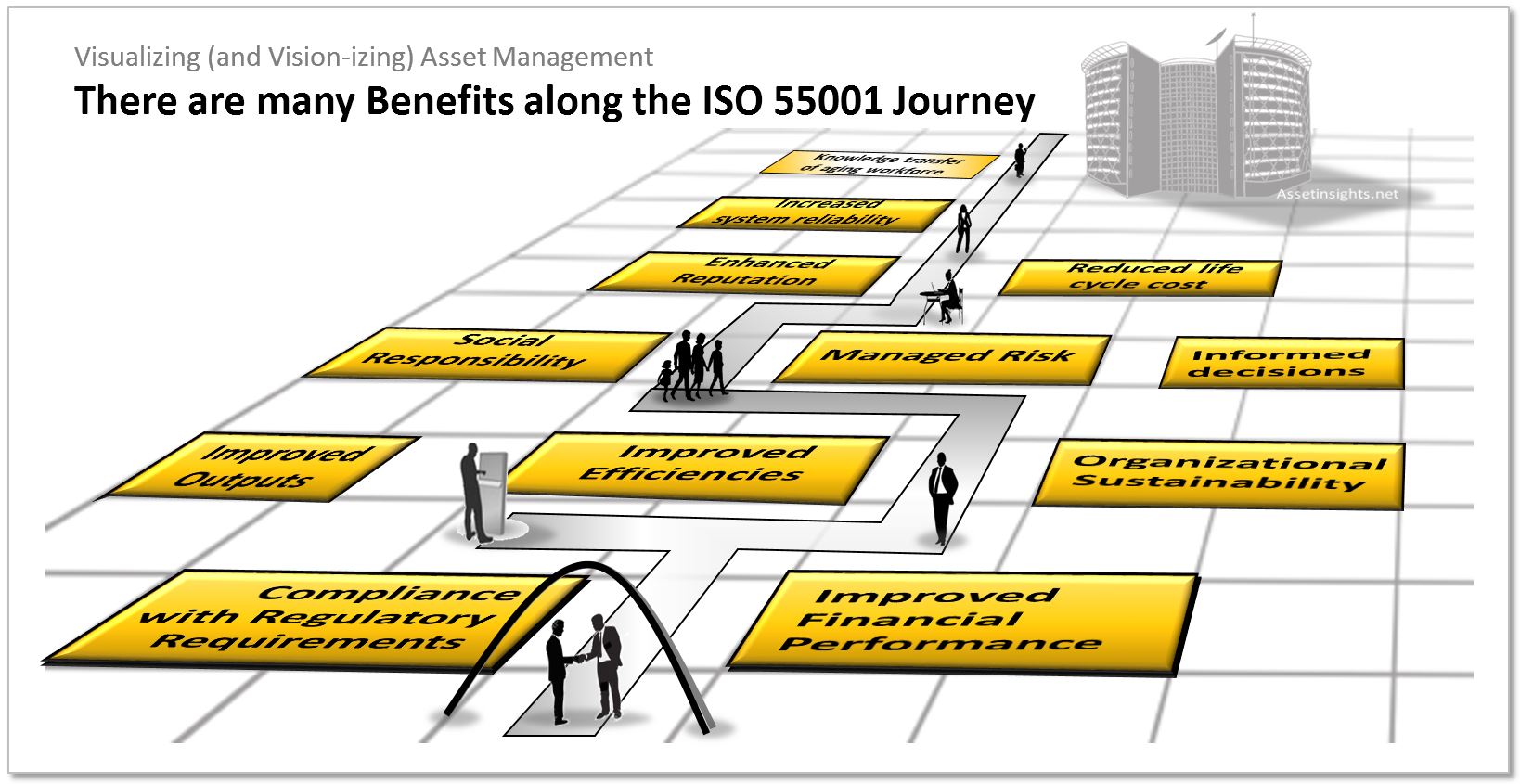 Fig. There are many benefits to implementing an asset management system in accordance with the requirements of ISO 55001.
Fig. Alignment is required between all levels of the organization - such as, from top management to line staff