Projects or maintenance tasks that are pressing and have significance if they are delayed.

The Urgency-Importance matrix plots four quadrants, of which this group of projects occupy the top-right quadrant.

This quadrant is reserved for projects related to assets that are: "high priority in poor condition".

Items in this quadrant may have a high probability of failure (PoF) and a high consequence of failure (CoF).


---
Attributes


Listed below are some of the key attributes of this quadrant:

---
Management Principles


Included below are some asset management principles for consideration relative to tasks and projects that are considered important-but-not-urgent.

The owners' focus should be on "prevention" rather than "recovery" (left side of the risk bowtie).
Fig. Items that are both urgent-and-important are shown in "red" on the location chart.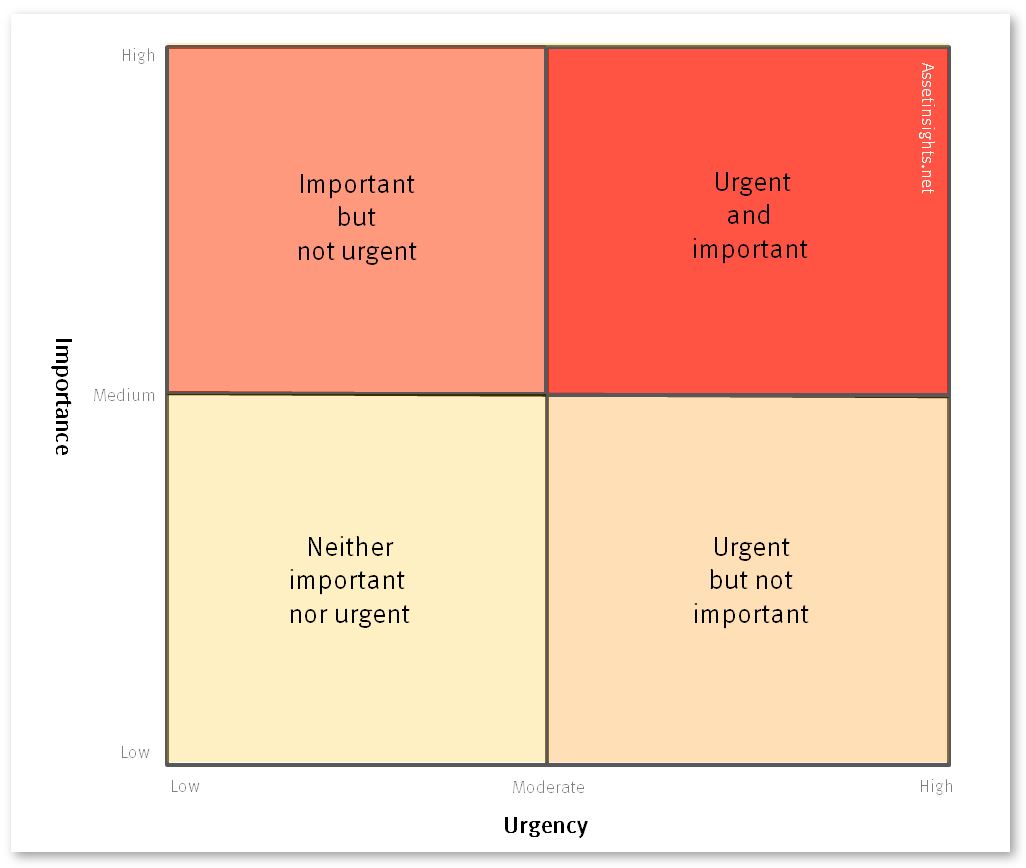 Fig. Criticality matrix with four quadrants to help prioritize action.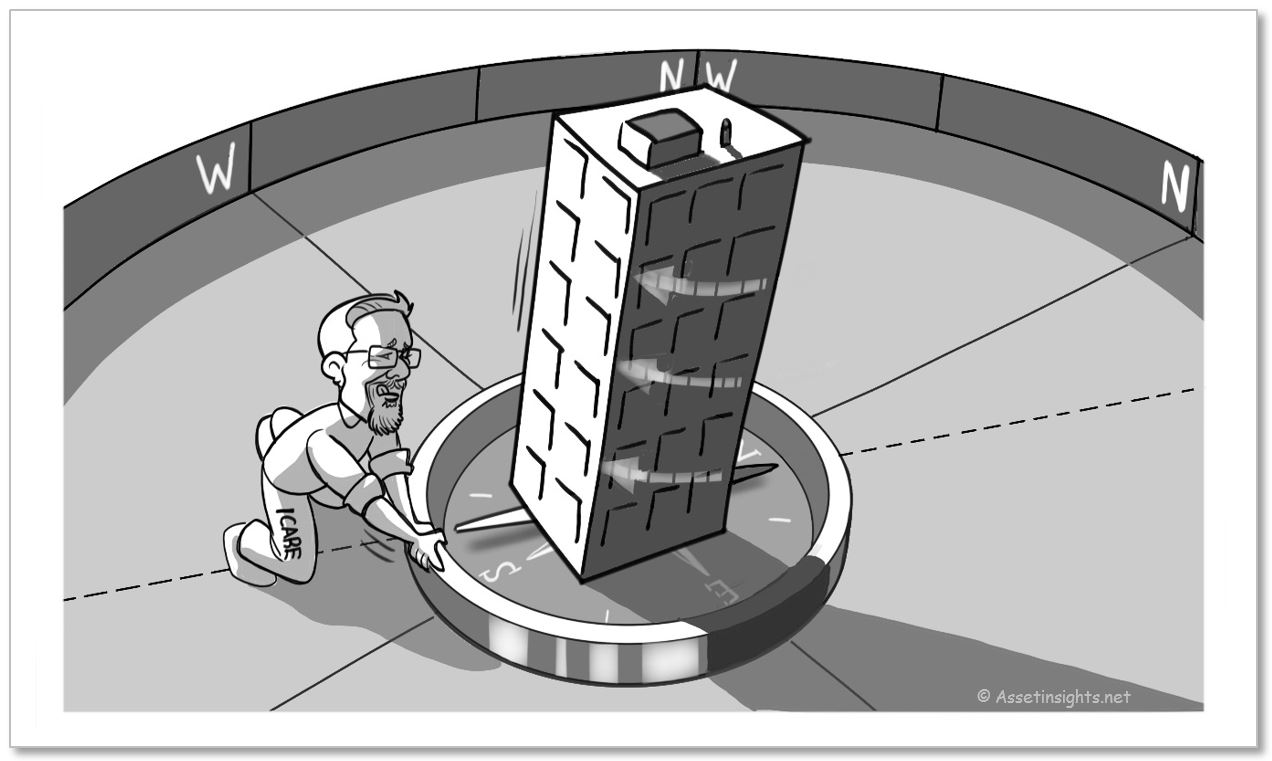 Fig. I. Care is trying to re-align his building's magnetic north to geodetic true north and thereby use his building as a sundial to cast the right shadow and identify all the critical assets

.