A trademarked method of teaching reliability principles and the curriculum framework for the Certified Reliability Leader (CRL) designation offered through the Association of Asset Management Professionals (AMP).

The Uptime Elements represent one of the primary concept models for organizing the different facets of asset management. Other models have been developed by the Asset Management Council (AMC) and the Institute of Asset Management (IAM).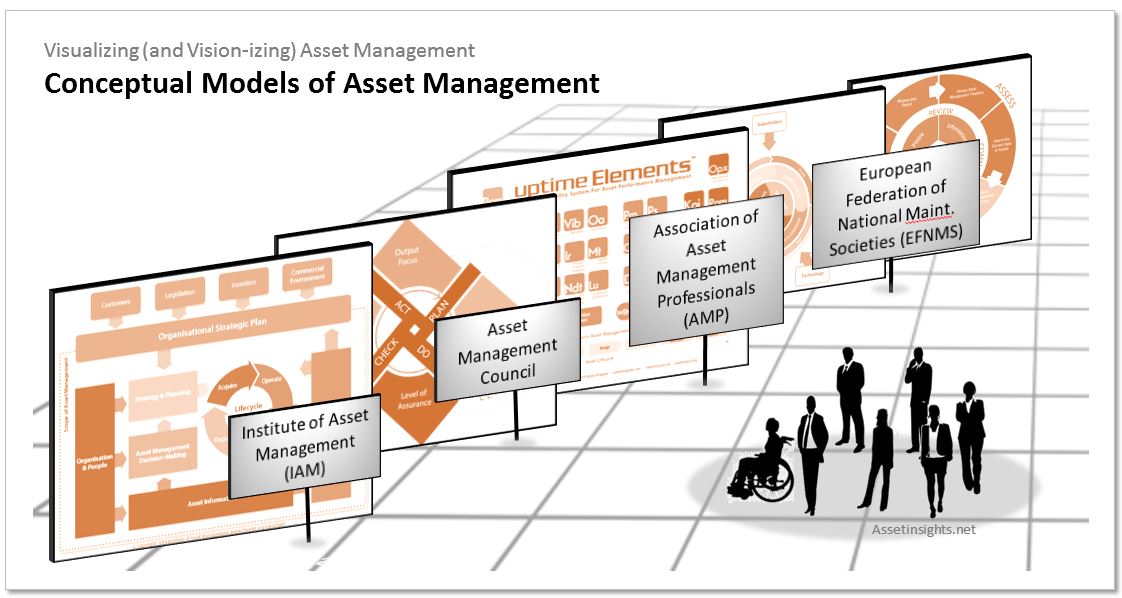 Fig. Conceptual models provide a high-level framework for sense-making of the numerous elements of asset management and how these elements interact over asset life cycles. Some insightful models have been developed by learned societies and organizations around the world

.