A

Facility Condition Index (FCI) generated by the owner (or consultant), and re-calculated after a new concern

(deficient condition) has been identified and entered into the

software application.

The updated FCI is measured against the target backlog.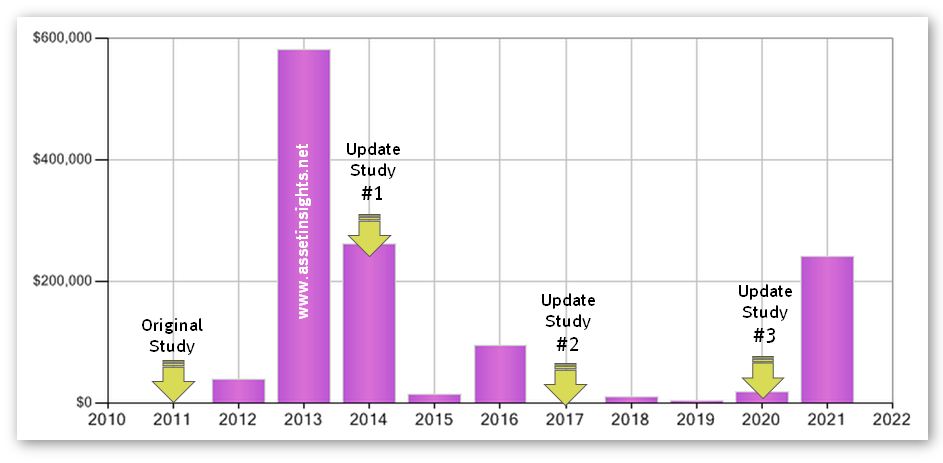 Fig. Cycles of update studies over a 10-year tactical window.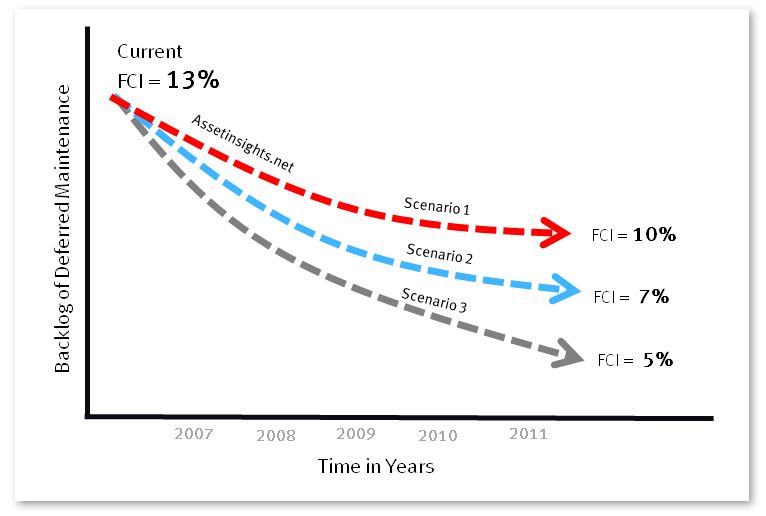 Fig. Three alternative backlog reduction scenarios (FCI), phased over a 5-year period.