The lowest level of cleanliness and housekeeping on a standards scale, developed by APPA, which comprises 5 levels identified as follows:

Floors and carpets are dull, dirty, dingy, scuffed, and/or matted.

There is a conspicuous buildup of old dirt and/or floor finish in corners and along walls.

Base molding is dirty, stained, and streaked. Gum, stains, dirt, dust balls, and trash are broadcast.

All vertical and horizontal surfaces have major accumulations of dust, dirt, smudges, and fingerprint, all of which will be difficult to remove. Lack of attention is obvious.

Light fixtures are dirty with dust balls and flies. Many lamps (more than 5 percent) are burned out.

Trash containers overflow, they are stained and marked. Trash containers smell sour.
Unkempt neglect is typically associated with a facility that is classified as adopting an operating standard of Crisis Response (Level 5).
Fig. Relationship between FCI, funding levels and facility operating standards.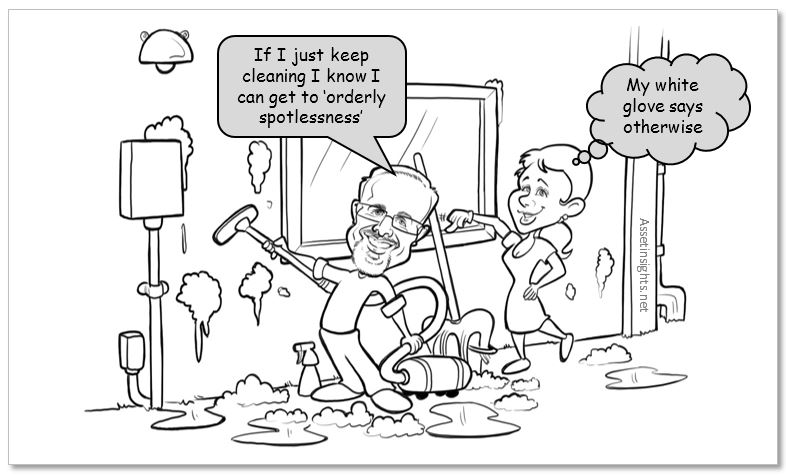 Fig. Maintenance cartoon depicting the challenge of moving up the five levels of cleanliness.