The life/age of each individual component of an asset, represented separately rather than collectively (ie., bundled).

For example:

Our generator batteries are 3 years old, the filters are 1year old, the hoses are 6 years old and the bellows are 15 years old.
It is typically only necessary or practical to track the individual lives of the critical component of an asset or components that are subject to maintenance intervals.

The individual lives can be determined through a variety of sources: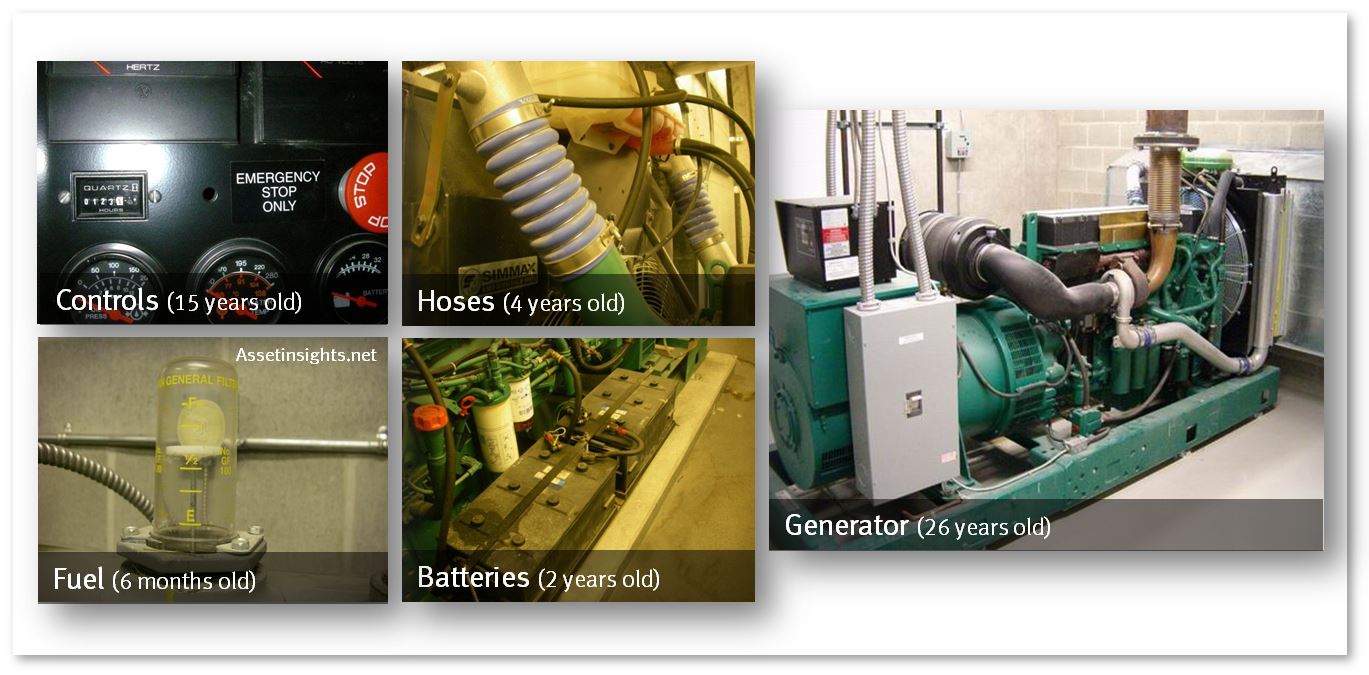 Fig. Unbundled life of the key components of an emergency generator.