Time required to re-instate an asset back into production at full speed after a shutdown, outage or some other form of downtime.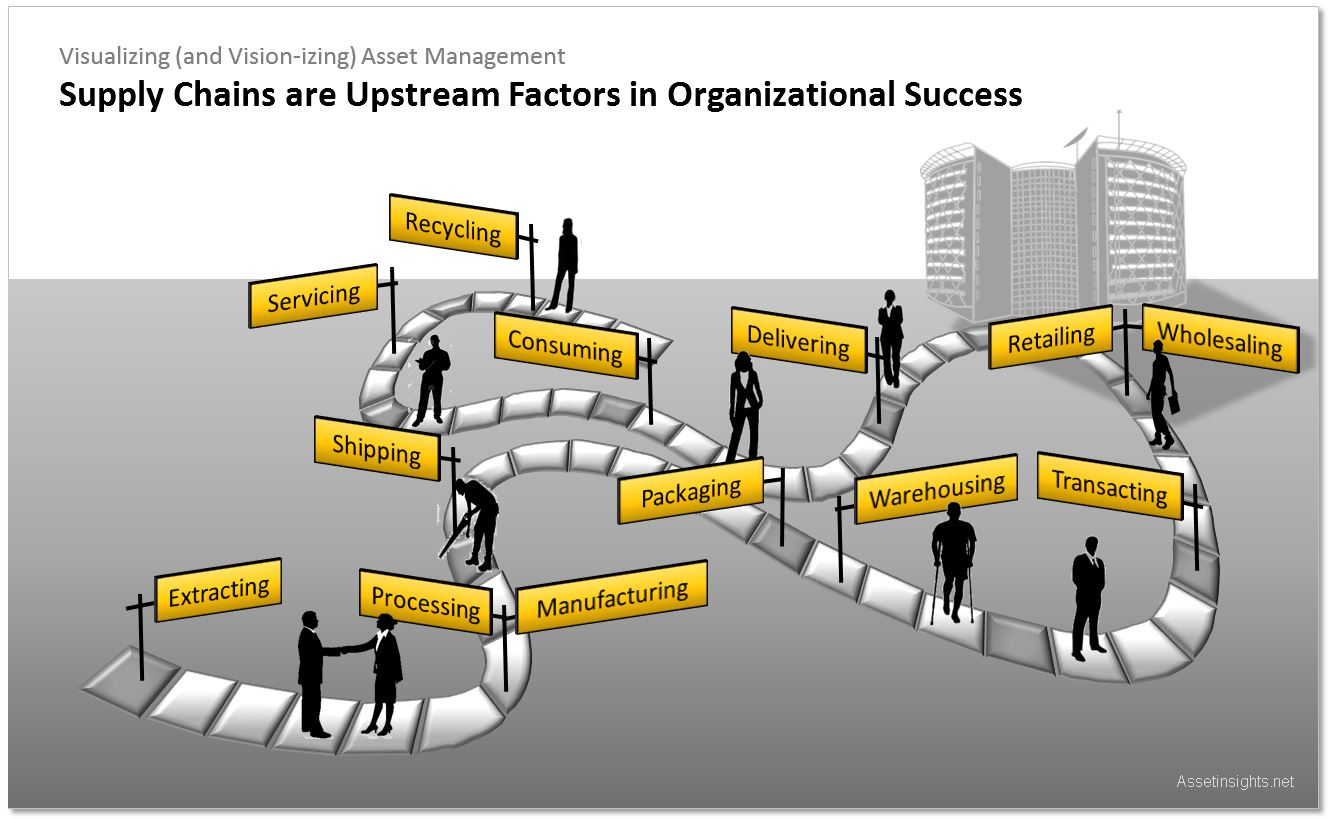 Fig. Supply chains are a key upstream factor in organizational success and must therefore be carefully managed.

Failure to do so will result in procurement delays, downtime and business interruption

.