One of four primary types of funding models that provide a sensitivity analysis of the impact of different funding levels for the reserve components in a building.
The models are typically presented as part of the financial analysis in a reserve study and answer the question: "How much money will we have?".
The threshold method is sometimes similar to the baseline funding method in so far as the reserve balance is set at a predetermined amount; however the predetermined amount is set according to some criteria that are meaningful to the owners.
---
Purpose
Funding models help the owners conduct a sensitivity analysis to determine how to pay for future projects. Reinvestment models are used to determine the size of the expenditures.
---
Threshold Criteria
Some of the criteria used to determine the threshold are as follows:
---
Types of Thresholds


Listed below are some of the different types of thresholds that can be considered when establishing a threshold funding model:

Minimum Threshold and Maximum Threshold
Variable Threshold and Fixed Threshold
---
Examples
Listed below are some examples of threshold funding levels
We, the owners of Building ABC, have set our reserve contribution threshold at 27% of annual operating budget.
We, the owners of Building DEF, have set our annual reserve allocation at 32% of the amount identified by the reserve study.
We, the owners Building KLM, have set our annual reserve allocations at 0.05% of our building reproduction value.

---
Evaluation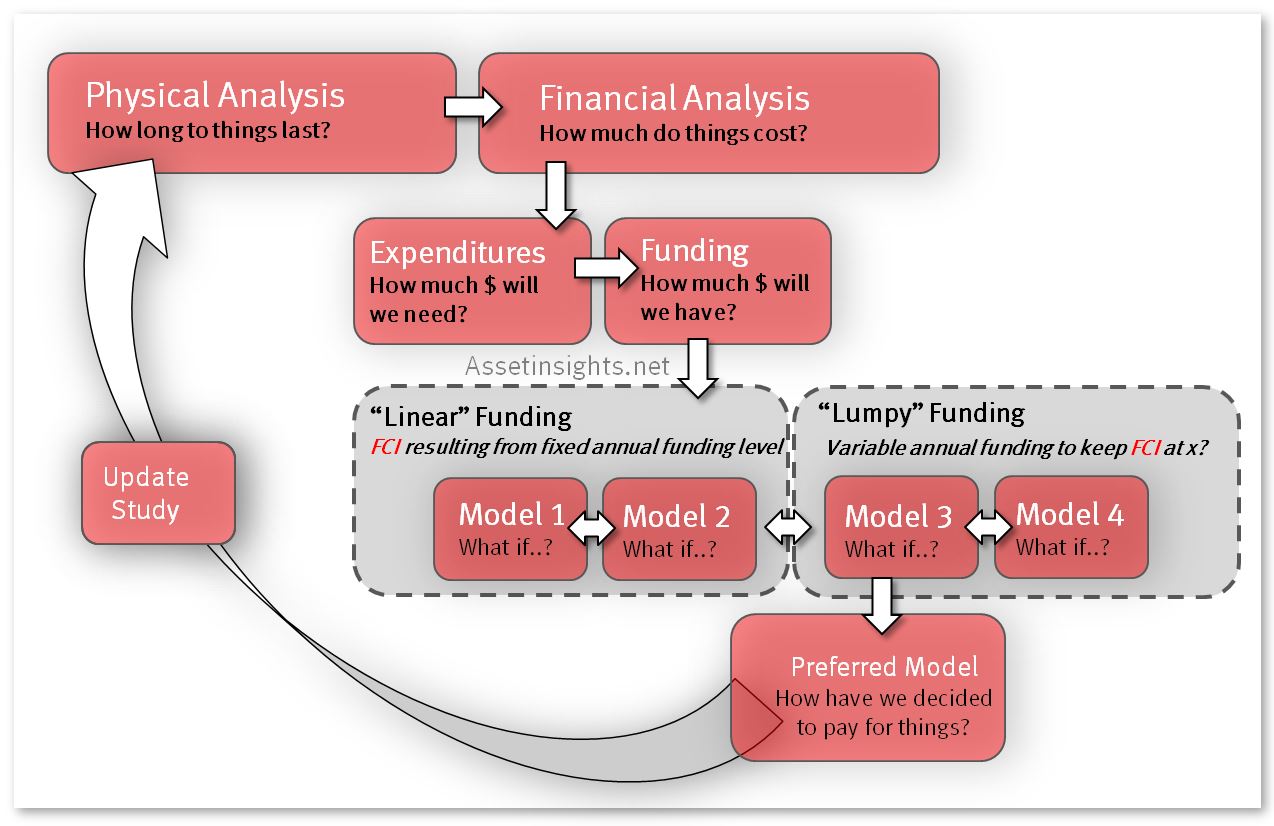 Fig. Workflow to illustrate how a threshold funding model could be included in the sensitivity analysis.