One of the six variables of a funding formula/model.
A "Termed Model" identifies a base year from which to start the funding calculations and a terminus year at which to end the calculations. The time period between base year and terminus year is referred to as the planning horizon.
In British Columbia, and many other North American jurisdictions, the planning horizon for a reserve study is set at 30-years. Capital projects beyond the thirty-year period are not required to be factored into the funding calculations.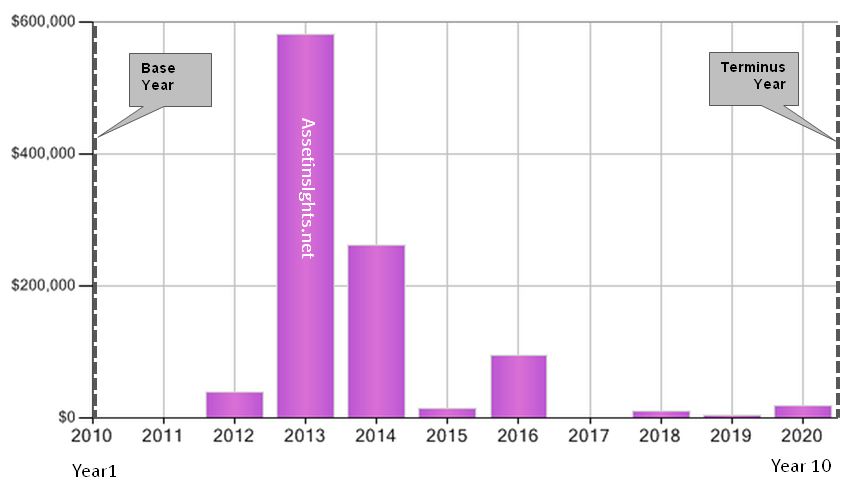 Fig. The terminus year (and base year) of a 10-year planning horizon.