One of many types of life concepts associated with forecasting of the service-in-use value and eventual renewal of assets.

The number of years for which replacement parts remain available for repairs and maintenance to an asset after which the asset must be replaced with new technology.

The life until technological obsolescence forces replacement of the asset.

Some residual life remains in the asset after economic life has ended and before functional failure ("F") of the asset. Technological life is therefore often associated with a preventive replacement policy.


---
Examples


Listed below are some examples of the application of technological life to assets:

The owners decided to replace the fire alarm control panel because replacement parts could no longer procured. It was deemed too high a risk to wait until functional failure ("F"), which would have necessitated a fire watch.
The relay controls on the elevator were modernized to solid state controls as the owners could no longer carry out cost effective repairs on the system due to the lack of replacement parts.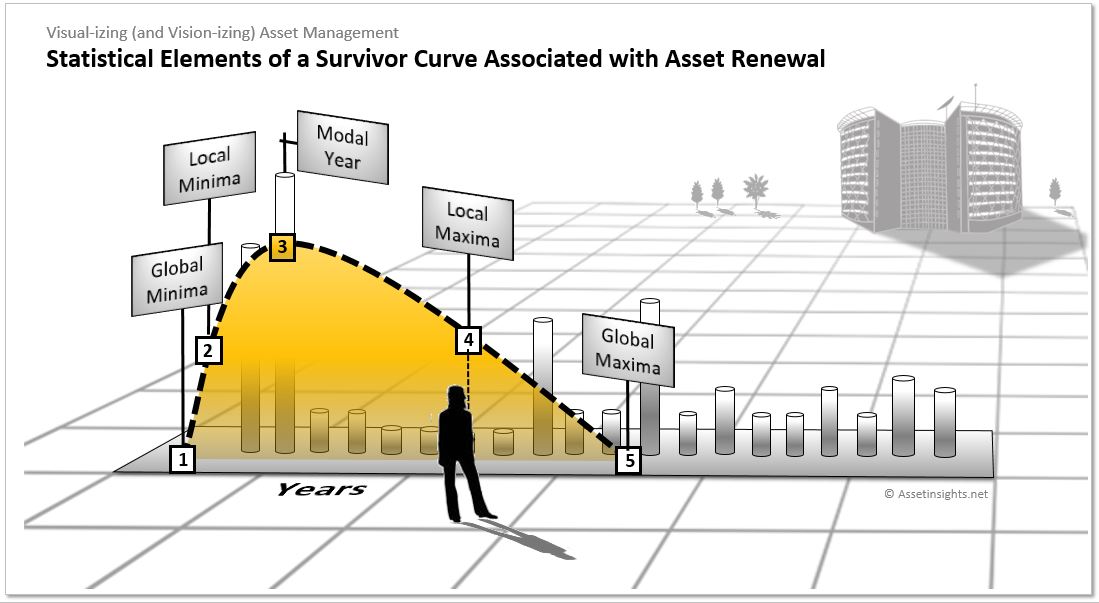 Fig. Some of the key statistical elements of an asset survivor curve.
Fig. Decisions should consider the whole life of assets, including the I-P interval and the P-F interval.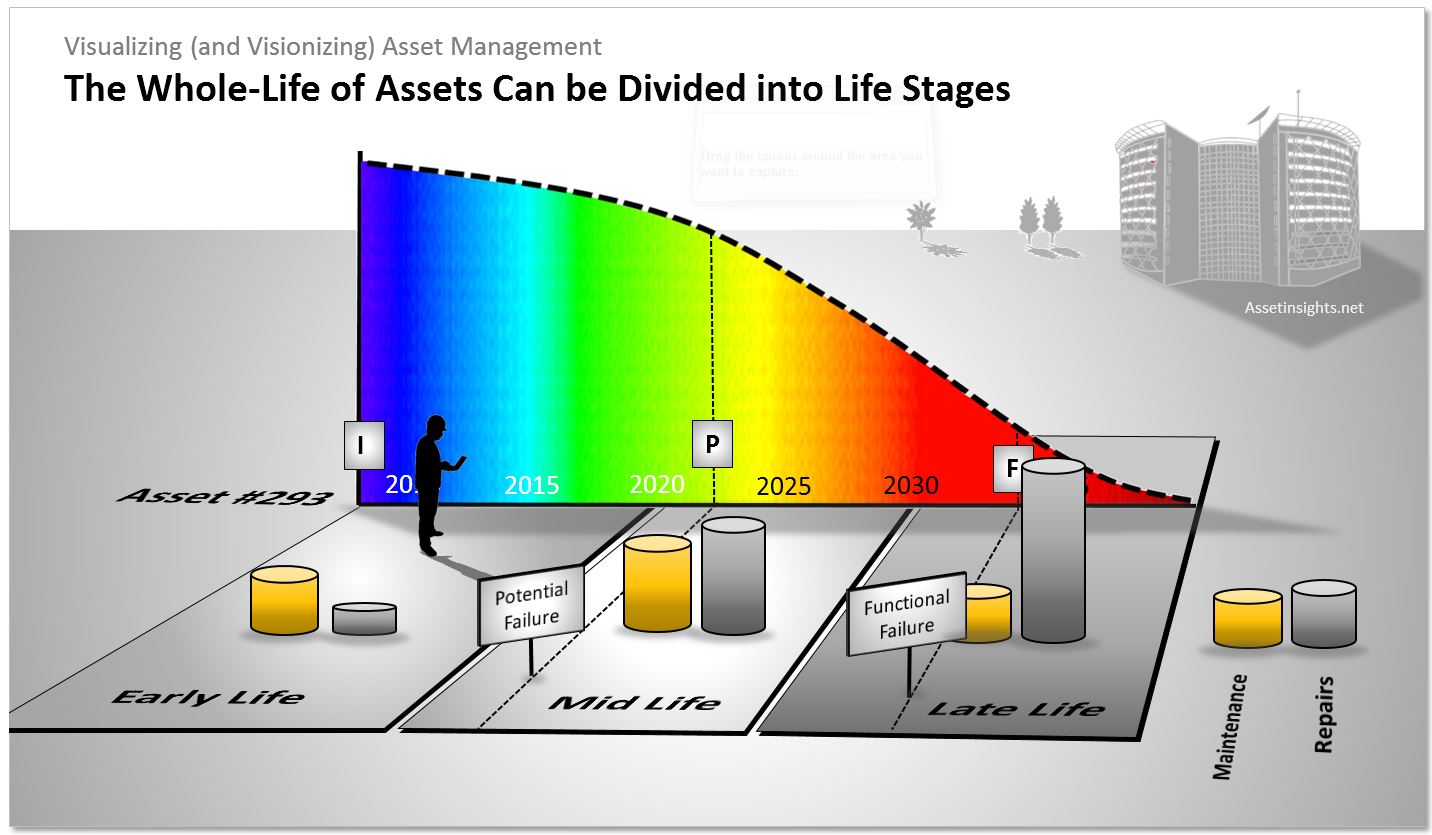 Fig. The whole life of assets can be divided into life stages - early life, mid-life and late-life, with different maintenance strategies at each life stage.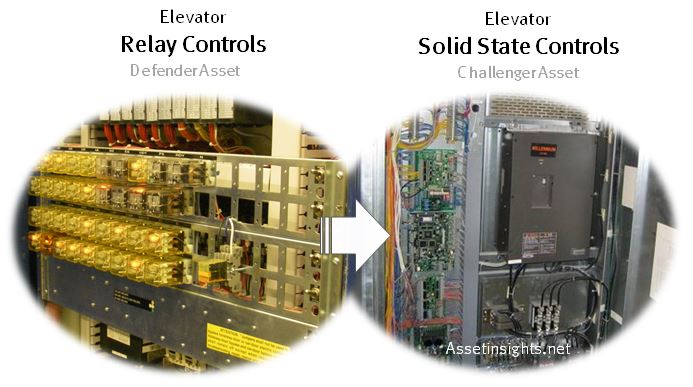 Fig. Elevator relay controls replaced with elevator solid state controls.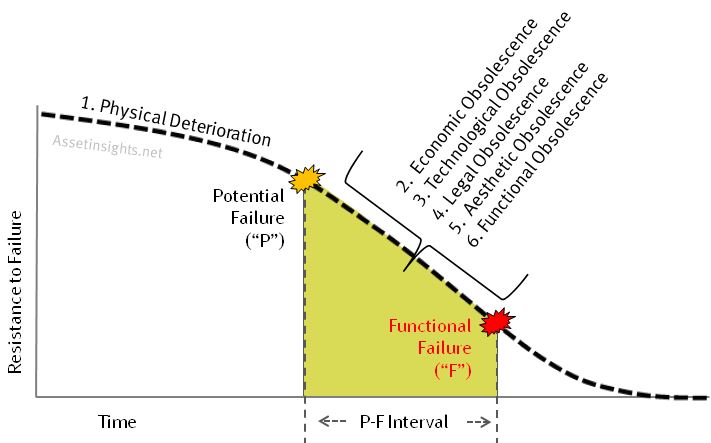 Fig. The forces of retirement mapped onto the P-F curve.