The bridge between the tactical plan and the operational plans. Usually covering a 2-3 year period.
---
Attributes

A plan for the scheduling and funding of future capital renewal projects, which extends over the tactical horizon (typically 5-10 years) from the current year.

The tactical plan forms part of the expense analysis in a reserve study (depreciation report) of the larger strategic plan.



---
Management Principles


The tactical plan can be presented in a variety of formats: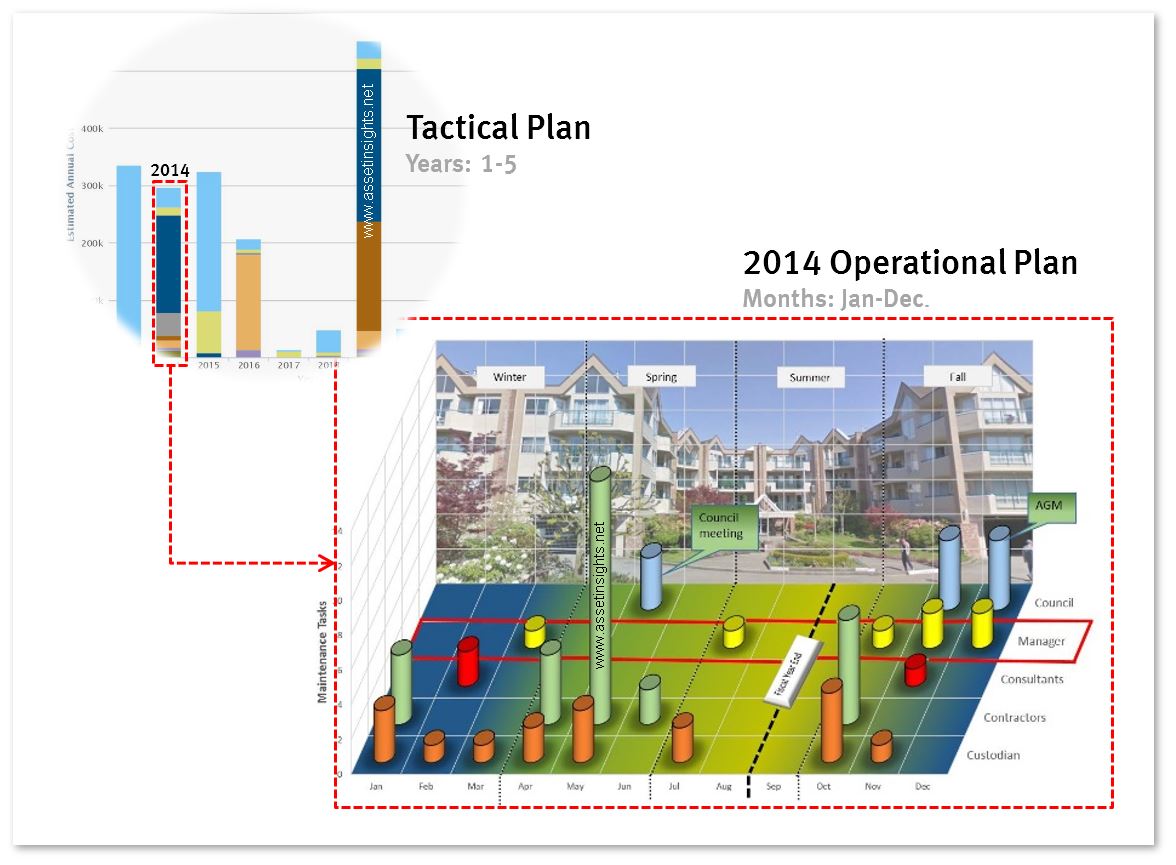 Fig. Tactical plan interface with the annual operational plan.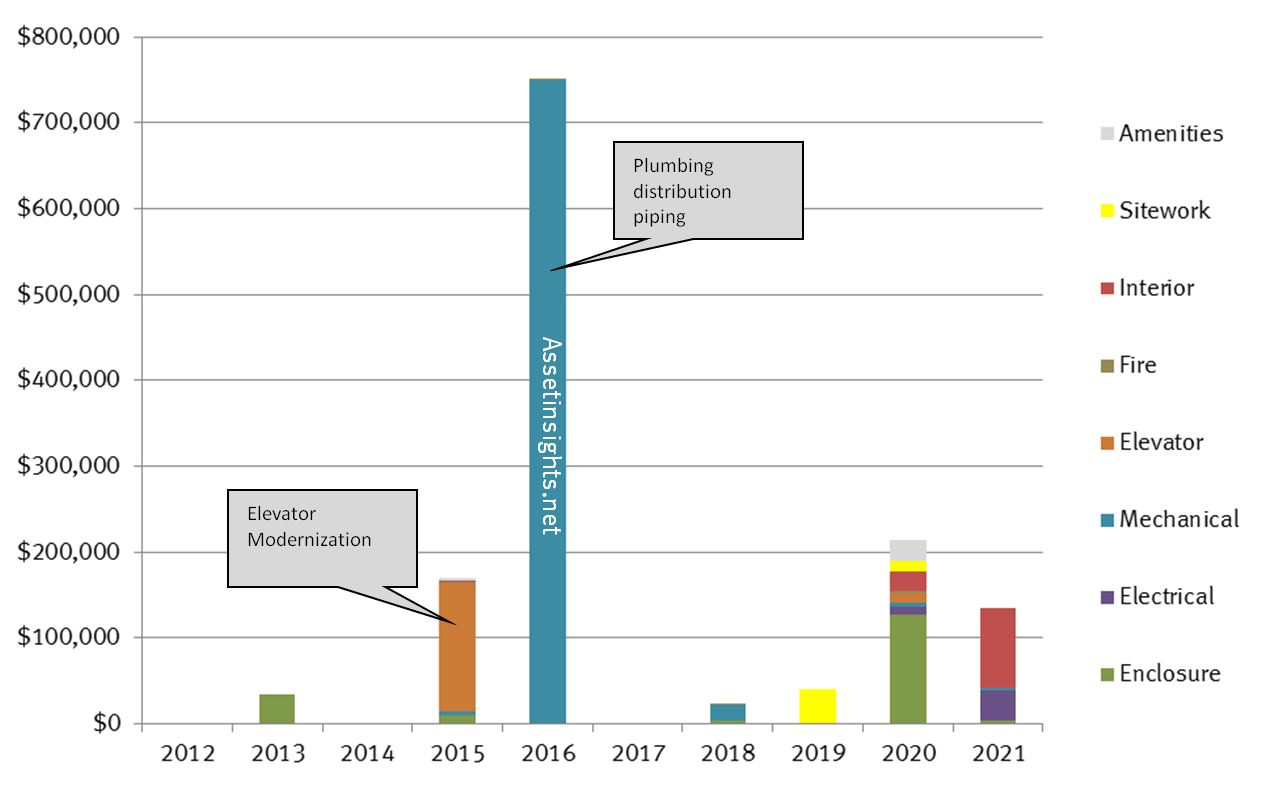 Fig 2. Tactical Plan presented as stacked bar chart to

illustrate breakdown of costs by system each year

.