An agreement between a contractor (or other 3rd party) and an owner pursuant to which a service is provided by the former to the latter with respect to one or more assets.
Service agreements are one of the artefacts of the organization's resourcing plan with respect to external stakeholders.
Service agreements arise due to factors, such as:
---
Components of Agreement
The agreement will usually contain the following elements:
---
Types of Agreements


There are different types of maintenance contracts, including


The service contractor will:
---
Application
Service agreements are generally reserved for:
The following assets are typically covered under contract:
Elevators

HVAC

Janitorial

Landscaping

Service agreements generally do not apply to condition-based maintenance (CbM) cycles.
---
Management Principles
A list of all service agreements is contained in a Schedule of Service Agreements (SOSA).
The types and scope service agreements are based on a stakeholder needs and resourcing model (insourcing/outsourcing) selected by the organization.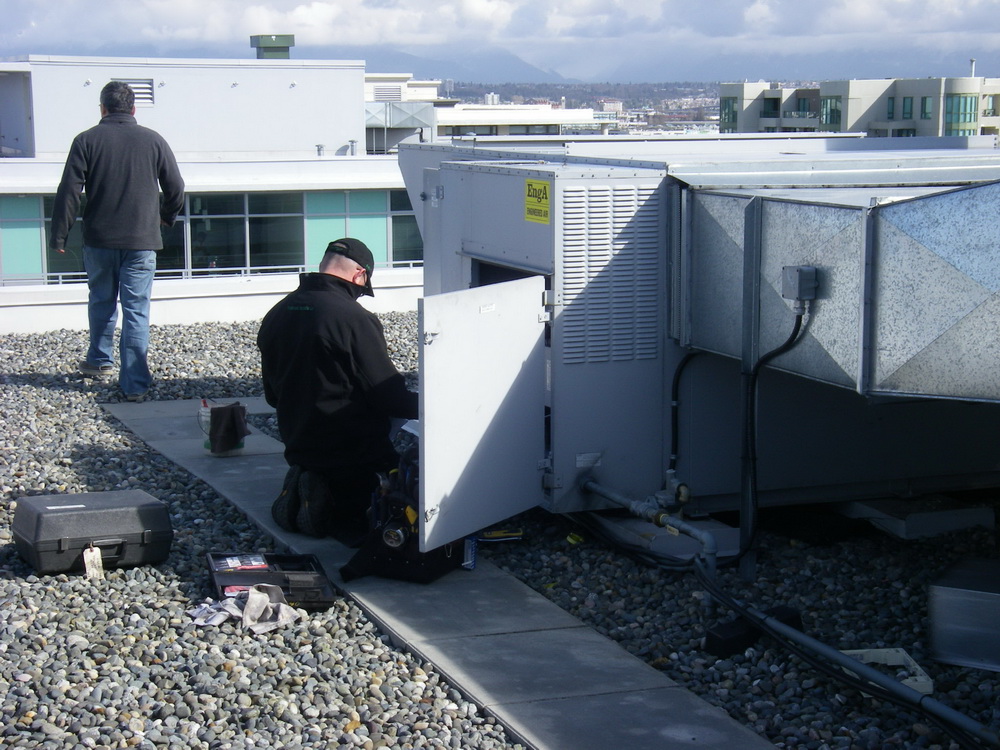 Fig. Service contractor carrying out work on an asset under the terms of a service agreement.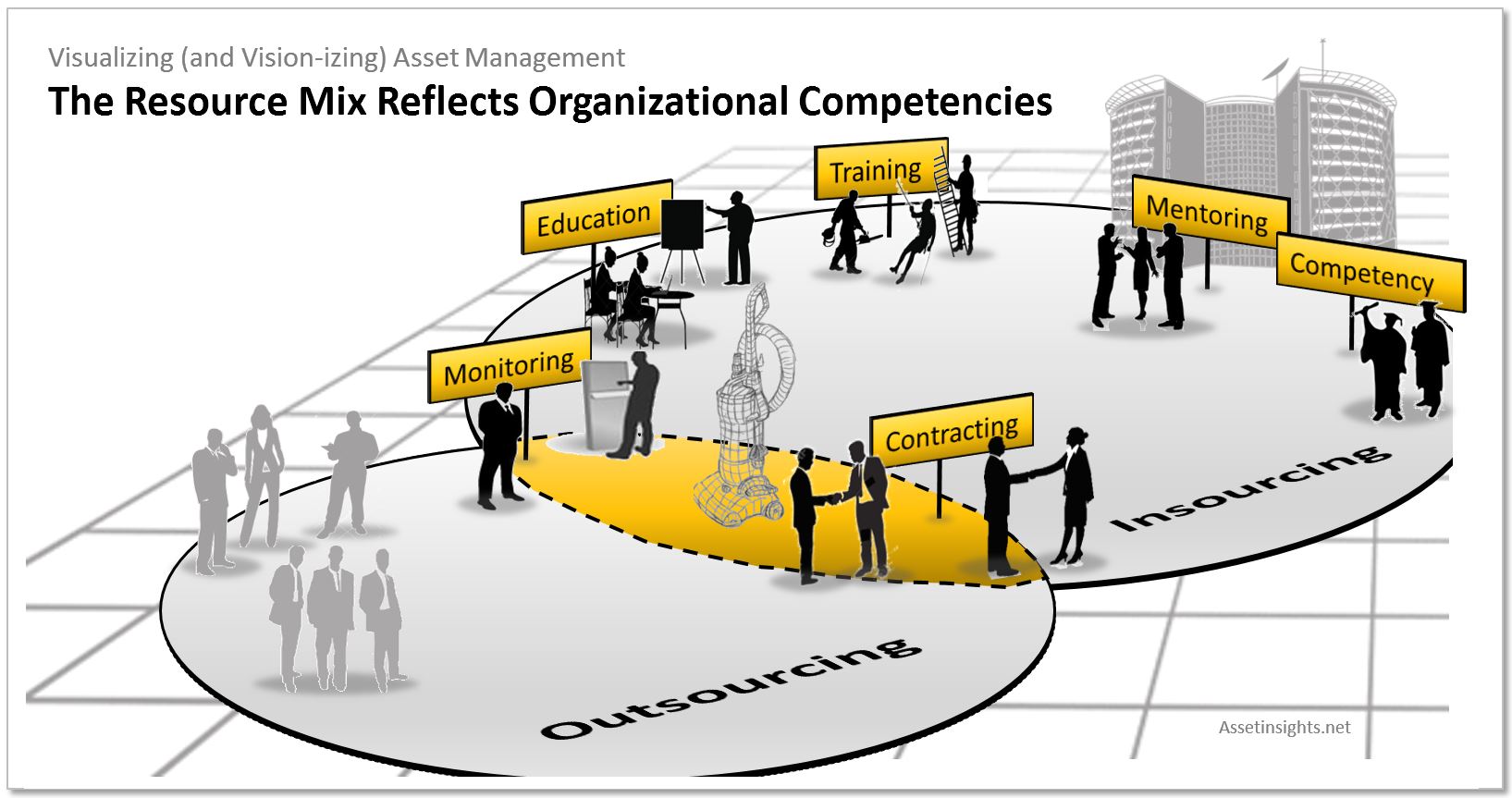 Fig. The resource mix should reflect the organization's competencies, which will evolve over time with education, training, mentoring and experience of the team.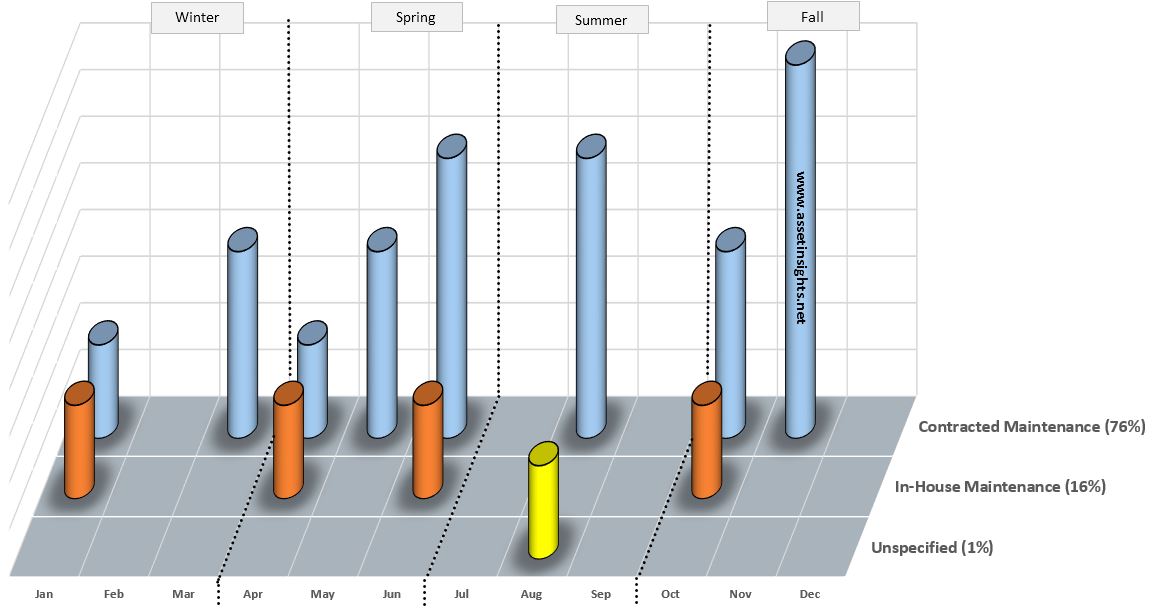 Fig. The maintenance mix for a building reflecting the ratio of contracted-maintenance to non-contracted maintenance. In this example, the majority of maintenance is being performed under service agreements.




Fig. Service tags placed on a fire extinguisher (left) and emergency generator (right) under a service agreement.