A facility condition assessment (FCA) conducted, in whole or in part, by the facility operators rather than by a consulting team.

The purpose of the self guided assessment may be any of the following: to save money; to conduct a level 1 screening during the initial phase of an assessment cycle.



---
Stages


Listed below are the three questions asked to initiate self assessment at different stages:

A. What decision support tools and/or studies do we need and why?

Services matrix
Decision support tools
Decision tree


B. Which of these studies/tools can we develop ourselves and where do we need assistance?

knowledge resources
recordkeeping
learning curve
maturity curve
corporate memory


C. How do we validate the quality of the studies done by others?
A. see


---
Attributes & Pre-requisits


Listed below are some of the key attributes of a self guided assessment:


---
Types and Forms


Self guided assessments may be focused on one or more of the following:


---
Process


Listed below are some steps in the process of a self-guided assessment:

Develop the OMSI and historical records, such as maintenance logs.

Identify the knowledge resource(s).
Conduct a gap analysis.
Know where you are on the maturity curve and learning curve.
Understand your risk profile.
Collect data through an operator evaluation using assistance tools, such as: checklists, forms, templates, questionnaires, software.

Validation of the data or peer review.
Engage consultants, as required to fill in any gaps.
---
Tools


Listed below are some of the tools of SGA, including:

Questionnaires to be presented to facility contacts and knowledge resources.

Checklists to guide and be completed by facility contacts and knowledge resources.
Decision Trees.

Software tools, such as CMMS, FIMS, etc.
Good recordkeeping of historical documents and reference documents such as maintenance and service logs.
Workbooks.

Historical records from the following:

---
Evaluation


Some of the merits of a self guided assessment are listed below:
Some of the limitations of a self guided assessment are listed below:

Requires a sophisticated team, with appropriate skills, education and training.
Self guided assessments are usually reserved for large facility owners that have the appropriate in-house resources.
May require some initial training.
Quality control may be lacking.
The owner cannot peer review its own data.

May increase risk exposure if things are missed.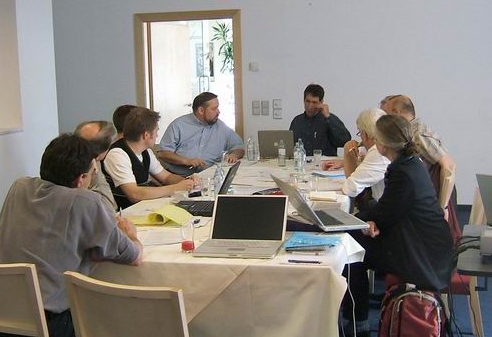 Fig. Owners holding a meeting as part of a self assessment process.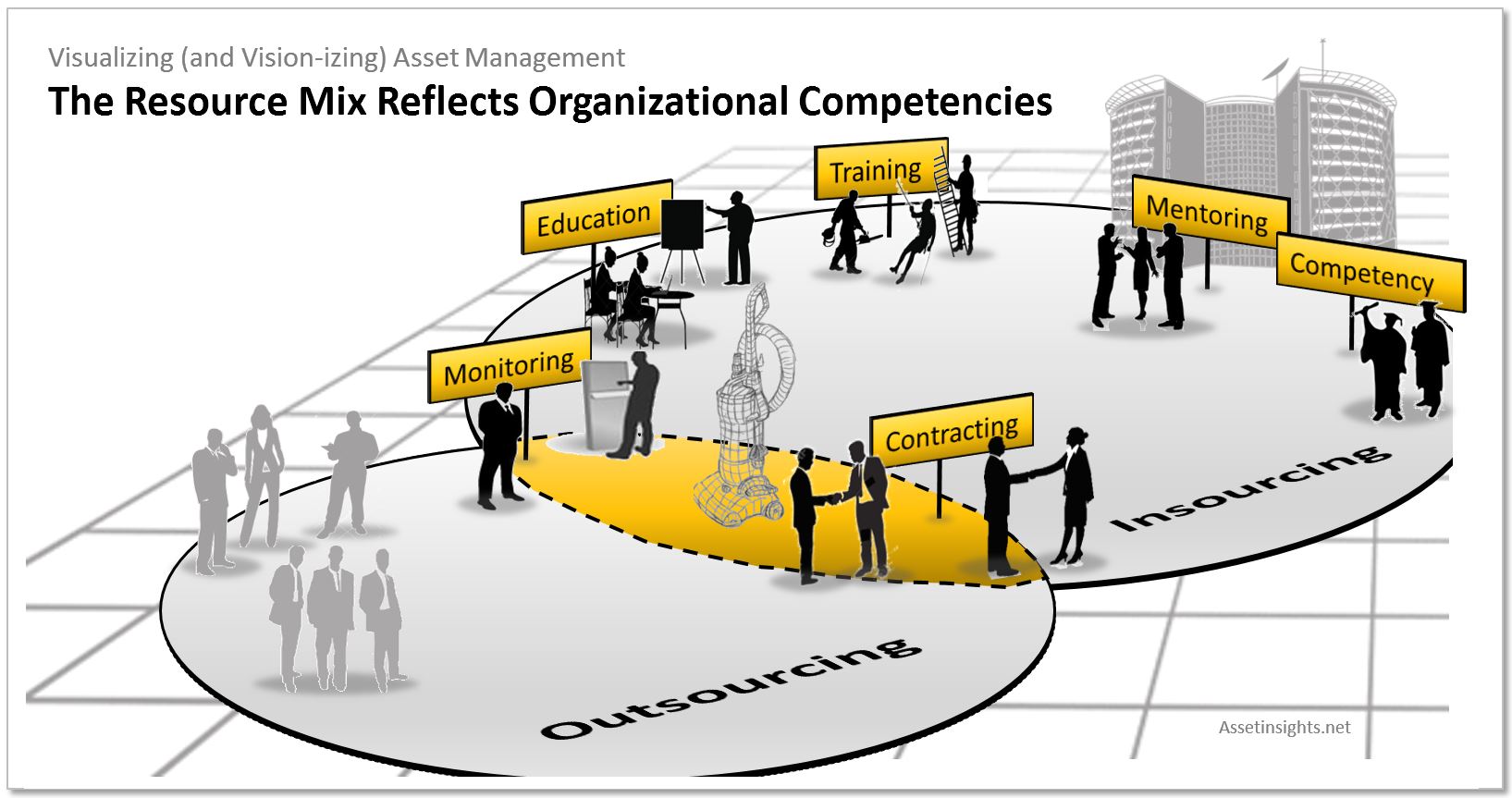 Fig. The resource mix should reflect the organization's competencies, which will evolve over time with education, training, mentoring and experience of the team.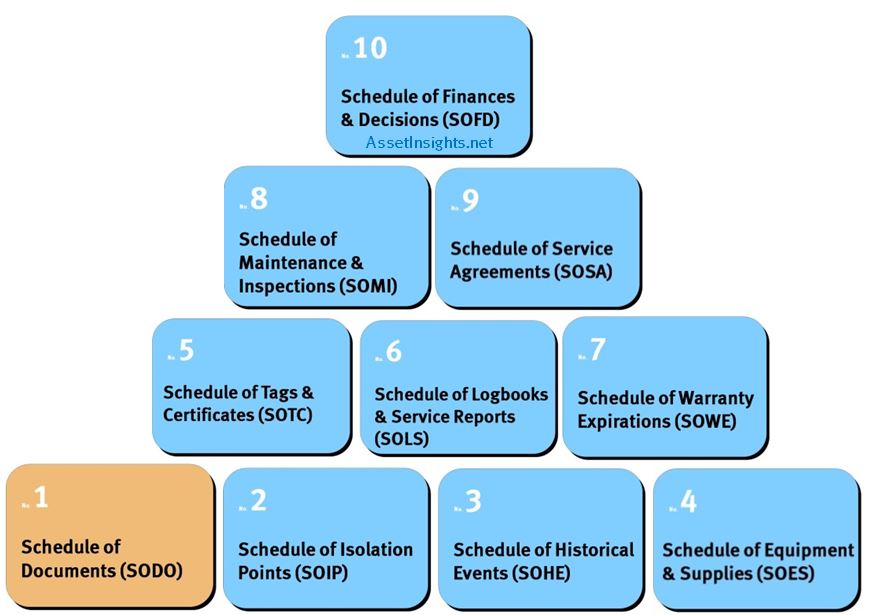 Fig. The asset management pyramid with ten interconnected schedules.