Funding that is raised by special assessment after functional failure of an asset has occurred.

This approach is typically associated with reactive maintenance and a failure replacement policy.

Reactive funding is a form of lumpy funding that arises due to a reserve backlog in the reserve account.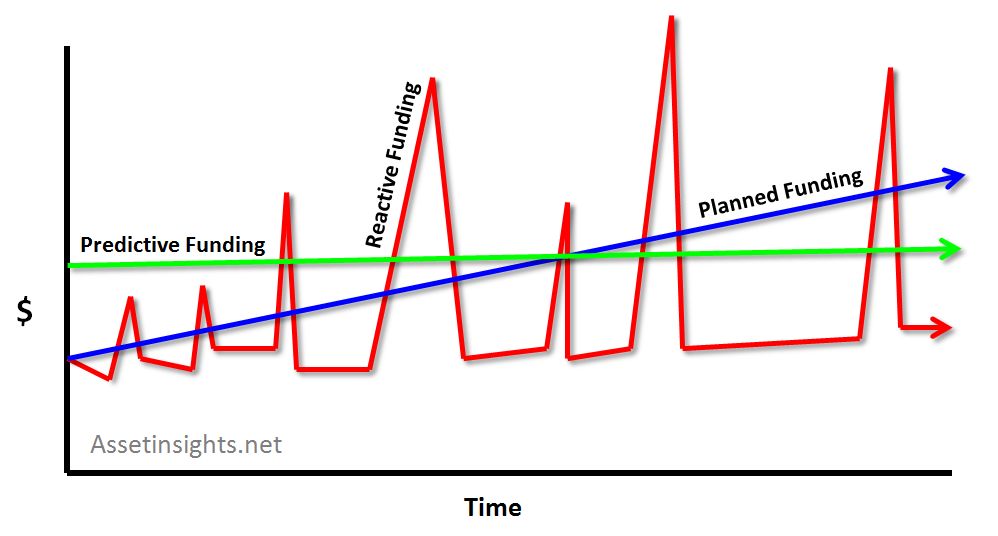 Fig. Three funding styles, with reactive funding shown in red.