Descriptive of character, kind, type or direction, rather than size, magnitude or degree. Qualitative data sometimes describe people's knowledge and opinions.
---
Components
Assumptions
Values
Beliefs
---
Methods
Listed below are some of the methods to elicit qualitative information from an organization.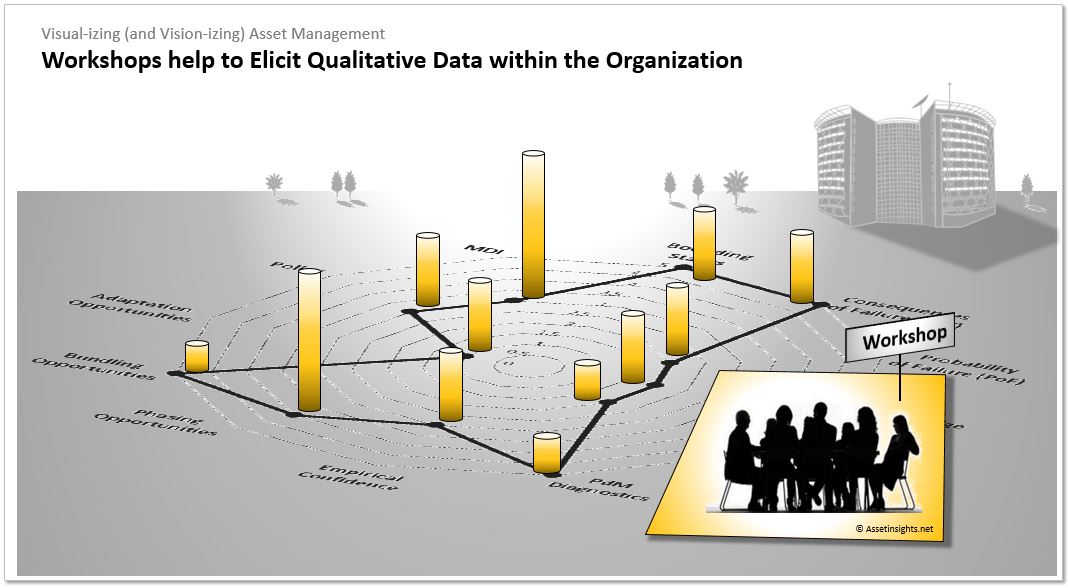 Fig. Workshops help to elicit qualitative data within the organization, such as weightings for decision criteria.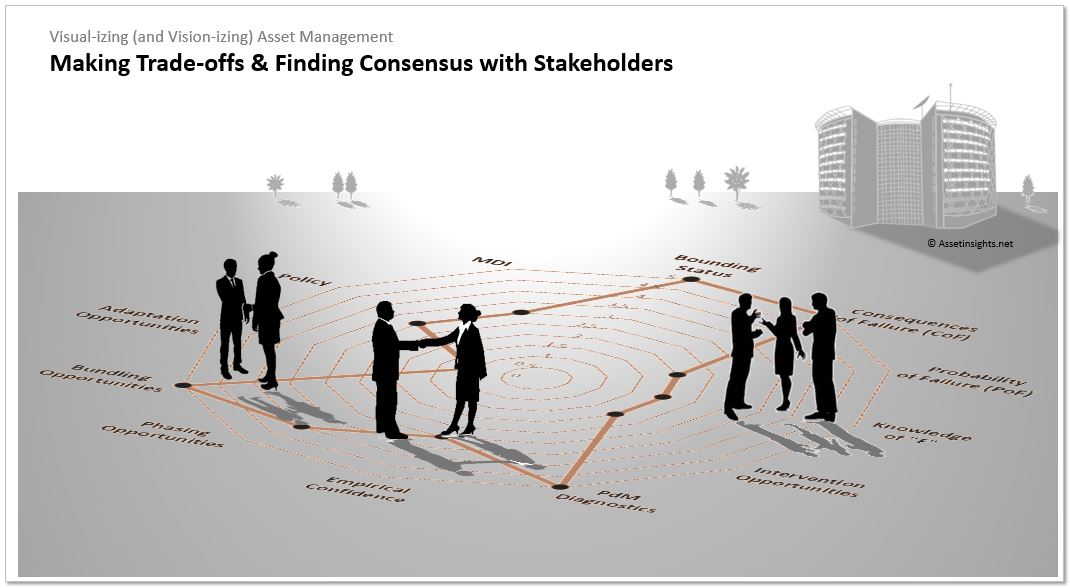 Fig. Making inevitable trade-offs and finding consensus with different stakeholder groups.