Scheduled tasks that sustain an asset's level of performance during a prescribed lifetime.
These tasks are usually done frequently and require a relatively constant amount of labour and materials. Maintenance tasks performed at regular intervals to minimize equipment failures and other problems based on industry expected equipment lifespans.
---
Attributes
Listed below are some of the key attributes of preventive maintenance tasks:

The assets are subjected to a regular schedule of maintenance tasks, such as inspections, cleaning, lubrication, adjustments and calibration. See time-based maintenance (TbM).

Routine

- The work is performed on a routine basis regardless of whether functionality or performance of the asset is degraded.

Consistent

- The frequency of the maintenance is generally constant and is usually based on the expected life of the components being maintained.

Fixed Intervals

- The maintenance is carried out at predefined intervals in an attempt to reduce equipment failures or to ensure a consistent appearance of the assets. As the assets age, the frequency and number of checkpoints may need to be re-evaluated. These tasks are usually done frequently and require a relatively constant amount of labour and materials.
---
Application

A Preventative Maintenance (PM) strategy is most appropriate when assets meet one or more of the following criteria:

Assets that are subject to predictable wear-out and consumable replacement.
Assets whose failure patterns are known and can be modelled. See: deterioration model and P-F Interval.
Assets that are highly regulated for health and safety reasons - bounded assets. (Examples: elevators and fire protection equipment). See: statutory maintenance.
Assets that can be effectively captured under a service contract (Examples: HVAC, landscaping, janitorial).
The alignment of maintenance styles to individual assets is discussed under maintenance mix.


---
Evaluation

Preventive Maintenance (PM) has several advantages over that of a Corrective Maintenance (CM) program. As a result of PM activities (such as lubrication, filter change, etc) the equipment will run more efficiently and will also extend the life of the equipment closer to the intended design life, which translates into dollar savings. While PM will not prevent equipment catastrophic failures, it will decrease the number of failures.

Some of the advantages of the preventive maintenance approach are listed below:
Lifecycle - IIncreased component lifecycle.
Reliability - Reduced asset failure.
Energy - Some potential energy savings.
Estimated 12-18% cost savings over Corrective Maintenance (CM).
Some of the potential disadvantages of the preventive maintenance approach are listed below:

It can be labour intensive.

Over-maintenance

- It may include the performance of unnecessary maintenance required by the preset maintenance schedule.

Non-Exhaustive

- Some failures are still likely to occur despite PM work being carried out.
Text article can be found here.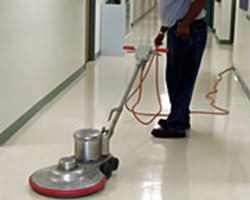 Fig. Floor polishing is a typical preventative maintenance task.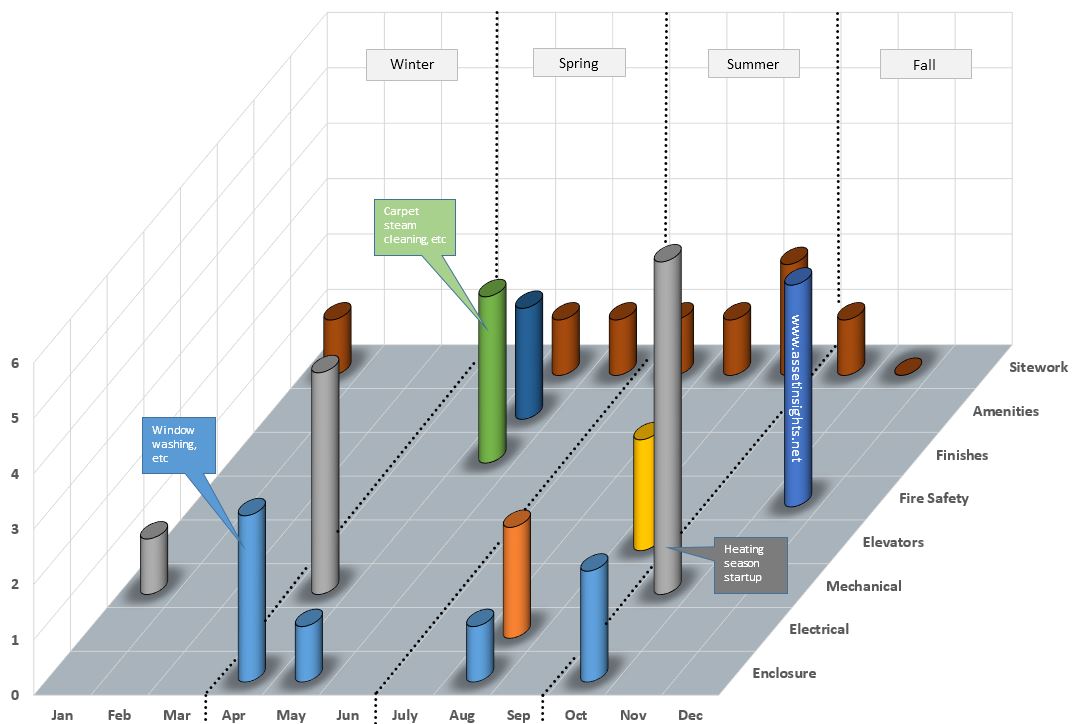 Fig. The maintenance plan organized into seasonal maintenance tasks.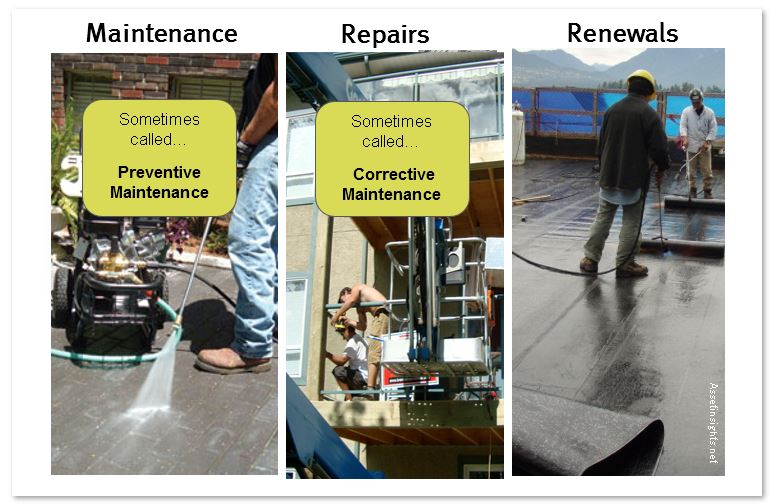 Fig. Correlation of corrective maintenance to preventive maintenance.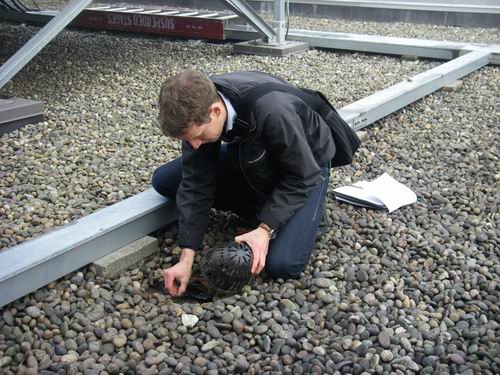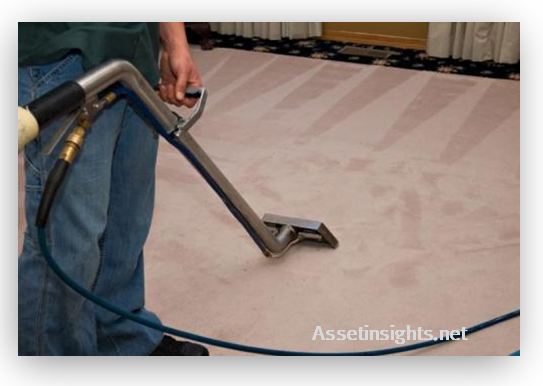 Roof drain cleaning Carpet cleaning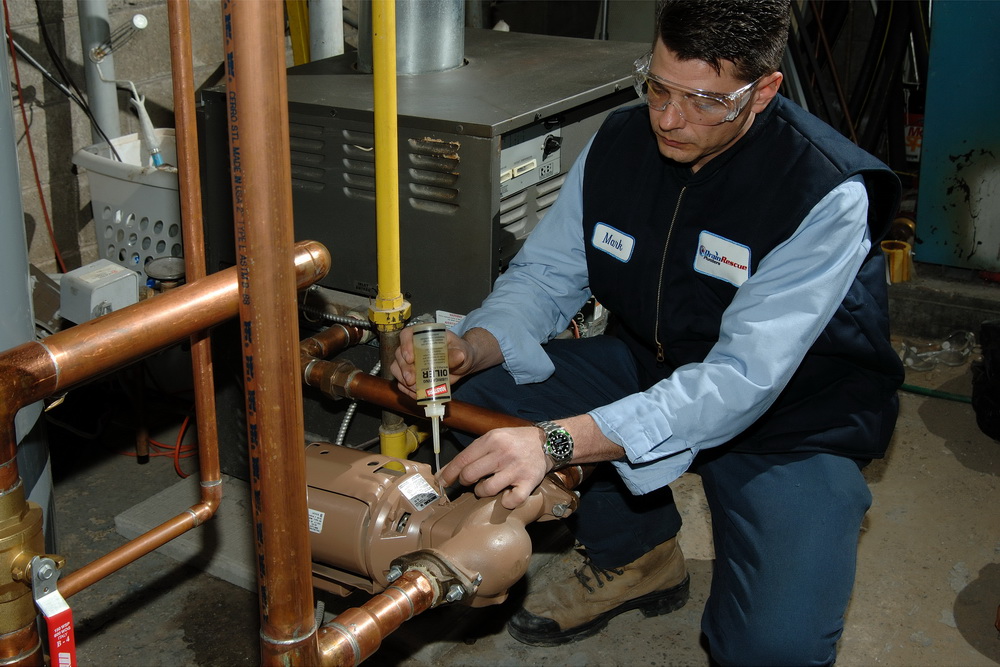 Landscaping

HVAC pump service




Fig. Decision tree to select preventative maintenance tasks.




Fig. Different types of maintenance tasks distributed across the four seasons of an annual maintenance program.