The calculation of a Facility Condition Index (FCI) that is not generated from the results of a physical inspection of the facility.
---
Purpose


The purpose of a preliminary FCI is:

To perform a mixed scan across a portfolio of facilities when budgets do not permit standard FCAs on all facilities in a portfolio.
To gather initial data to support the need for further study.
---
Methodology & Attributes
The Preliminary FCI is based on existing information and may be generated utilizing:

The use of software algorithms to compute backlog based on industry service lives and chronological ages

.
---
Evaluation


The preliminary FCI will serve as a screen process and provide a rapid turnaround to facilitate urgent decision-making. However, it will not provide actional and defensible data.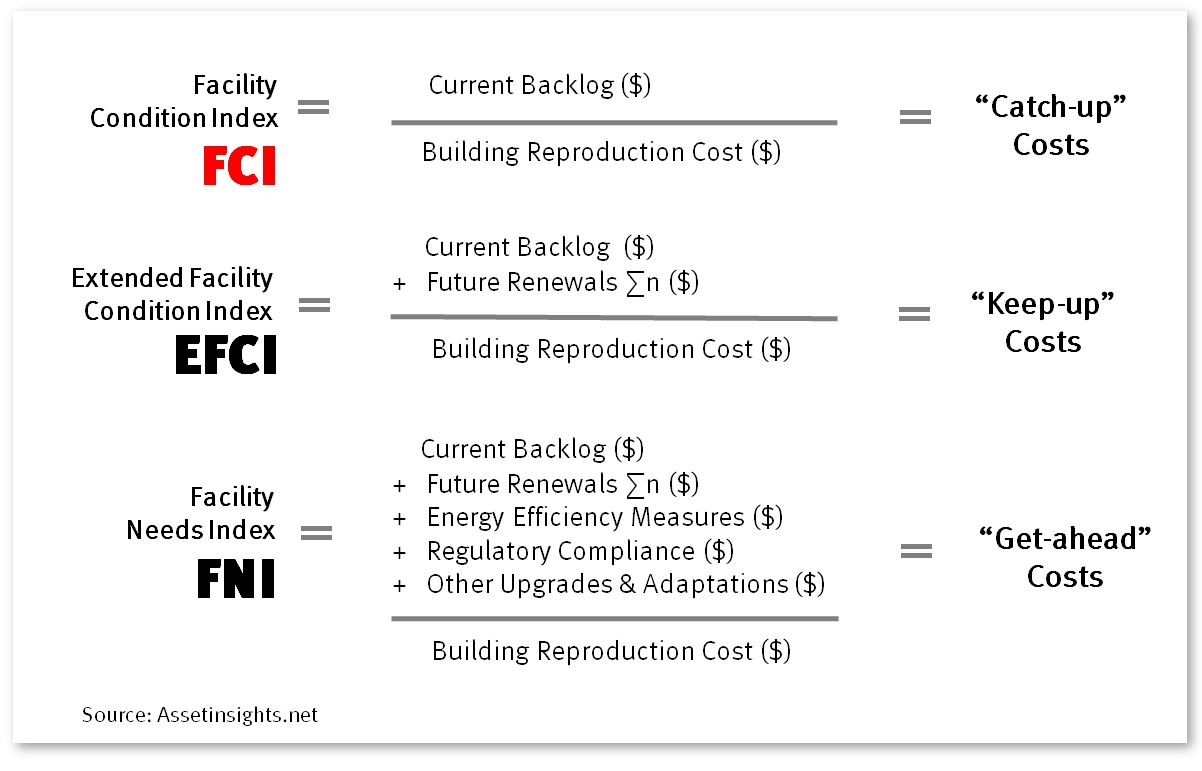 Fig. The three formulas and key performance indicators (KPI) used to measure and evaluate the physical health of a facility.