Properties that are constructed in multiple stages, sometimes covering several years.


---
Attributes


Listed below are some of the key attributes of phased developments:

Dispersion - If the phases were built close together (say 1-3 years apart) then the development is considered to have a narrow dispersion. However, if the phases were built over an extended period of time (say 4-8) years, then the property is considered to have a wide dispersion.
Baselines - The inventory of assets will have a separate baseline for each phases, thereby resulting in an asset management program with multiple baselines.

Governance of phased developments can sometimes be complicated by different owner attitudes within each phase, particularly if the buildings in each phase have different construction attributes.
---
Examples


Listed below are some examples of phased development scenarios: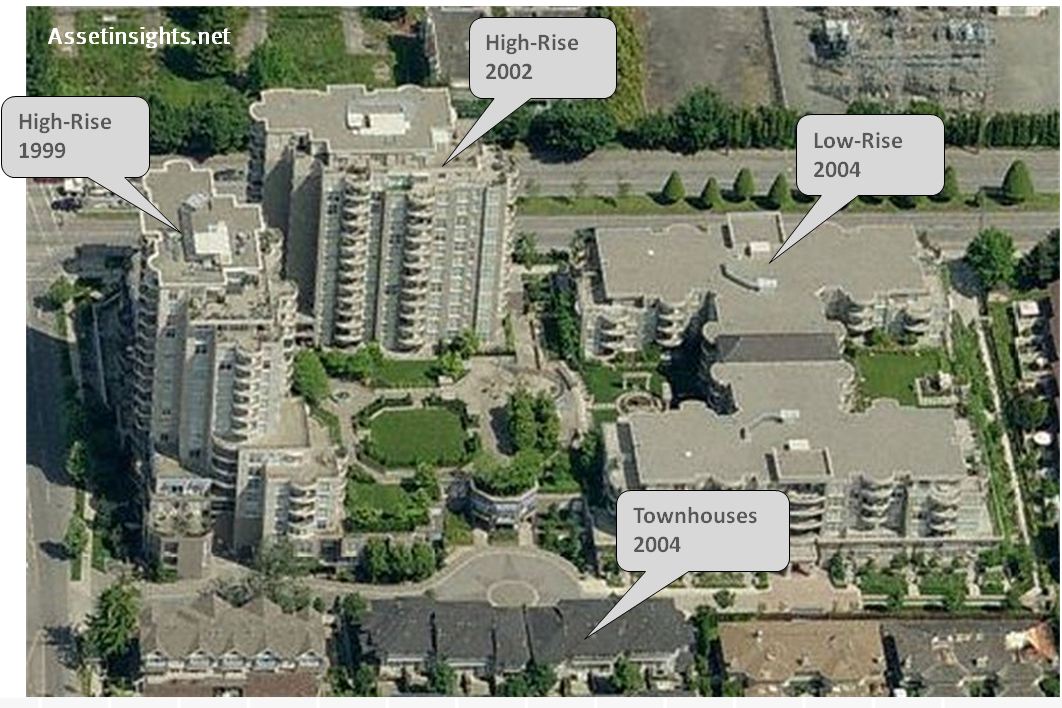 Fig. Aerial view of large phased development of different building types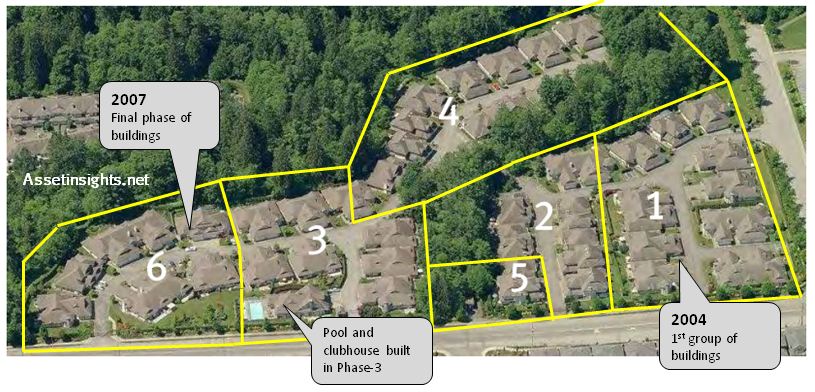 Fig. Aerial view of phased townhouse development will identical building types in each phase