Securing the best performance of the assets.

Physical optimization is measured by factors such as:


A mathematical optimization problem is one in which some function is either maximized or minimized relative to a given set of alternatives. The function to be minimized or maximized is called the objective function and the set of alternatives is called the feasible region (or constraint region).

Linear optimization
Non-linear optimization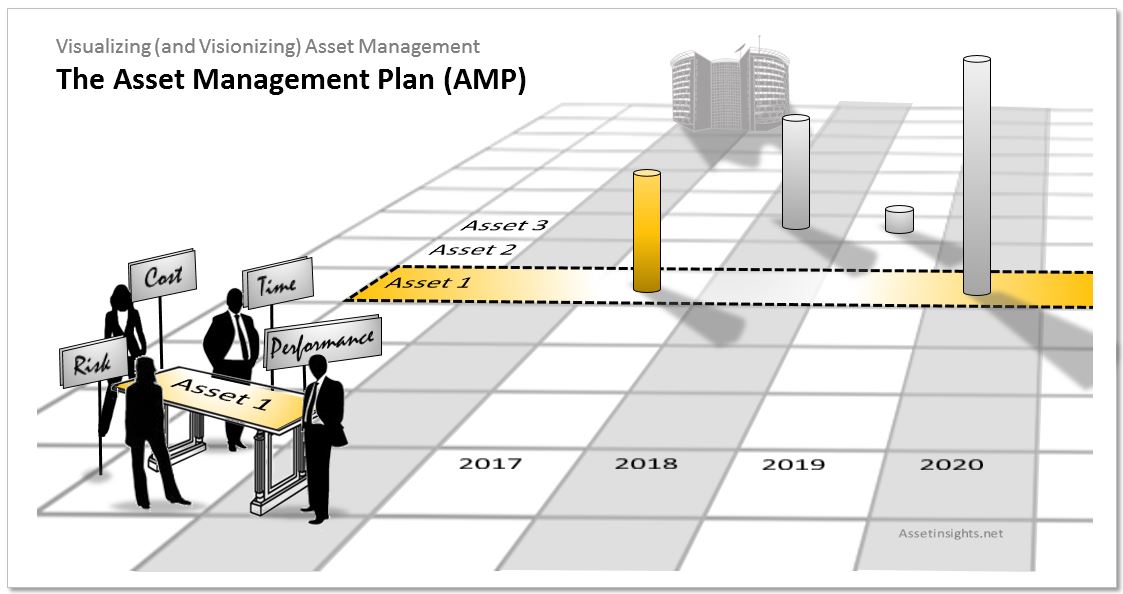 Fig. An Asset Management Plan (AMP) optimizes value by making appropriate (and balanced) trade-offs between risk, cost and performance.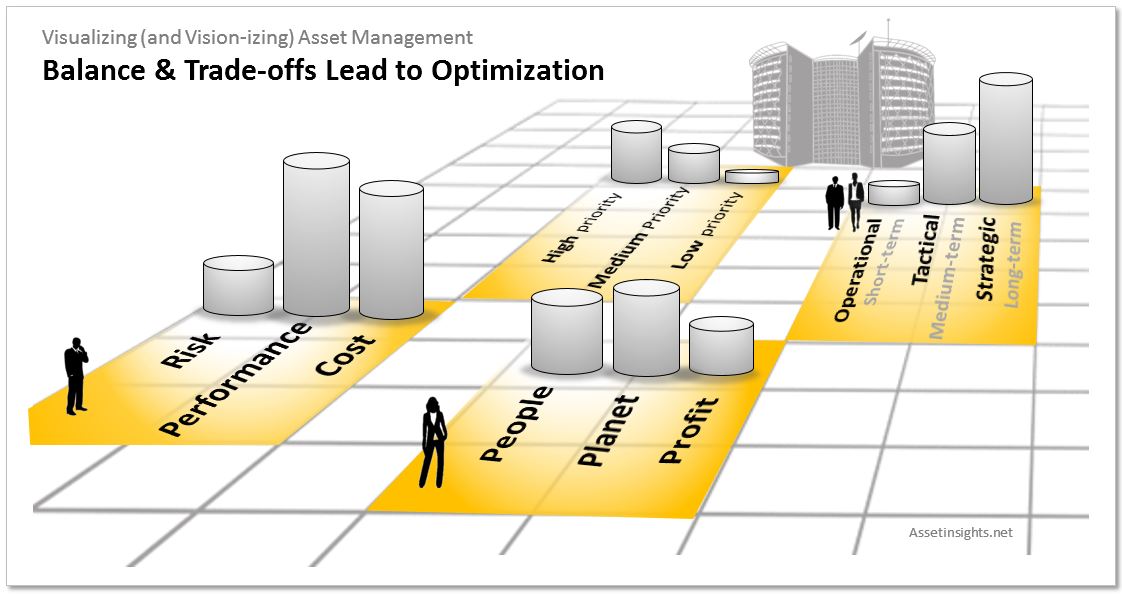 Fig. The principles of ISO 55001 help to ensure that optimization is achieved through mindful balance and measured trade-offs between decision-making criteria.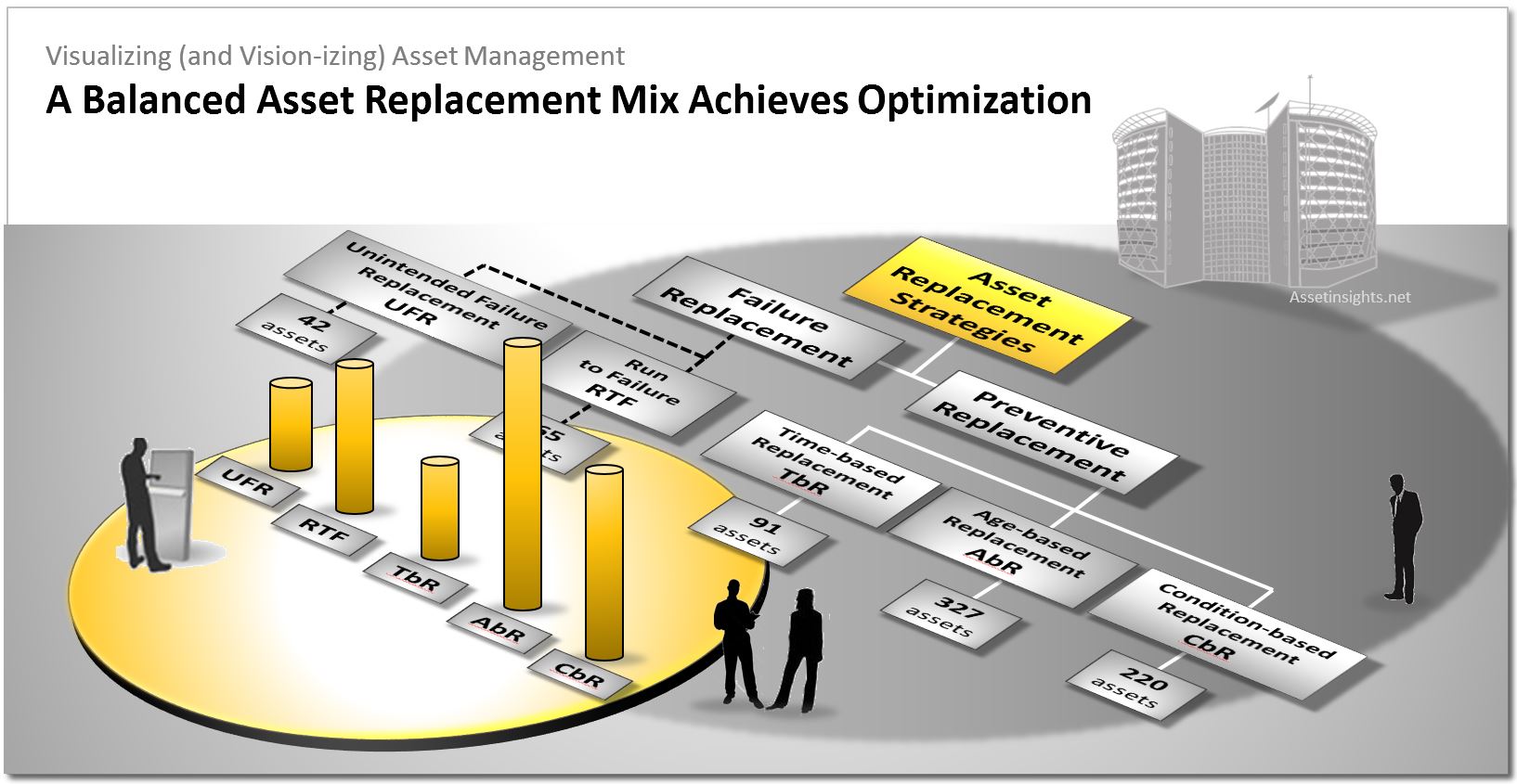 Fig. A balanced asset replacement mix helps the organization to achieve optimization in conformity with ISO 55001 principles.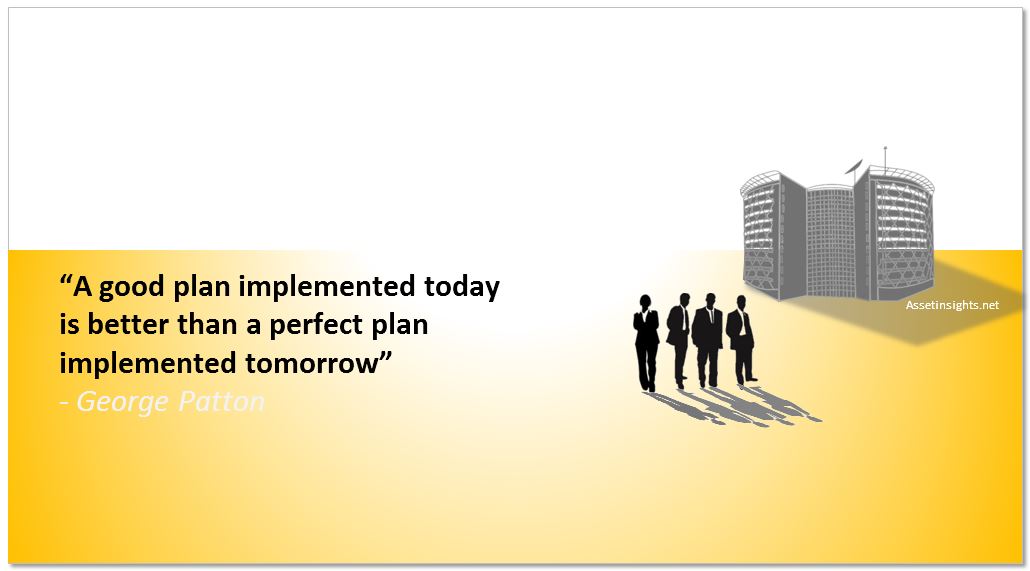 Fig. Some organizations struggle with "paralysis through analysis" (and never feel comfortable to finalize a plan) and others who perhaps fail to "look before you leap" (start too quickly).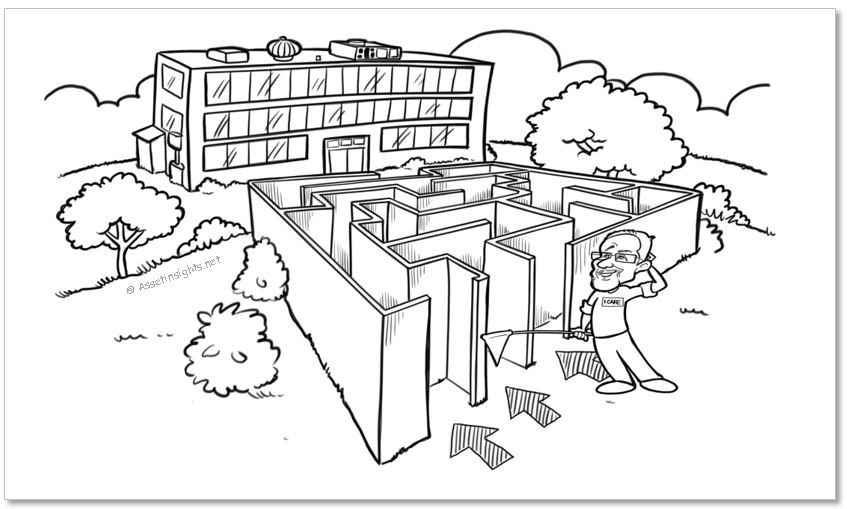 Fig. I. Care is trying to select the most efficient course of action to achieve his objectives.