The shortest of the three planning horizons.

This horizon corresponds with the current fiscal year or calendar year and is focused on short term needs and short term priorities.

The operational horizon covers the first year of the tactical horizon (1-5 years) and the first year of the strategic horizon (1-30 years).

The operational horizon is nested within the tactical horizon, which is, in turn, nested within the strategic horizon.


---
Operational Plan


This plan is focused on one single fiscal year or calendar year. It is like walking inside a forest where we can touch and smell the trees and the detailed activities in the forest floor. However, we cannot see beyond all the tree trunks that immediately surround us.

For example, Amiable Housing Society, has its fiscal year end on March 31 so its operational plan runs from April 1 to March 31 each year. Starting in January the organization begins the process of updating its operational plan for the next fiscal cycle.


---
Operational Plans in Hierarchical Context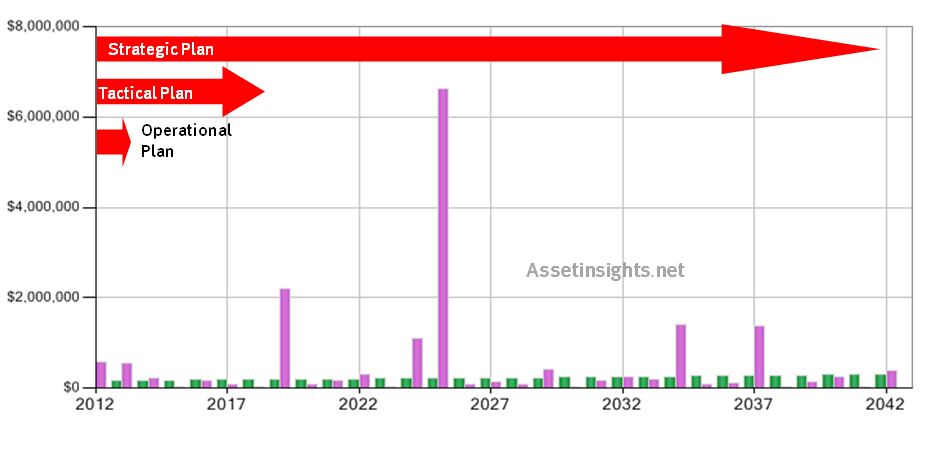 Fig. Three planning horizons

relative to the base year. Future events are displayed as purple and green bars on the chart

.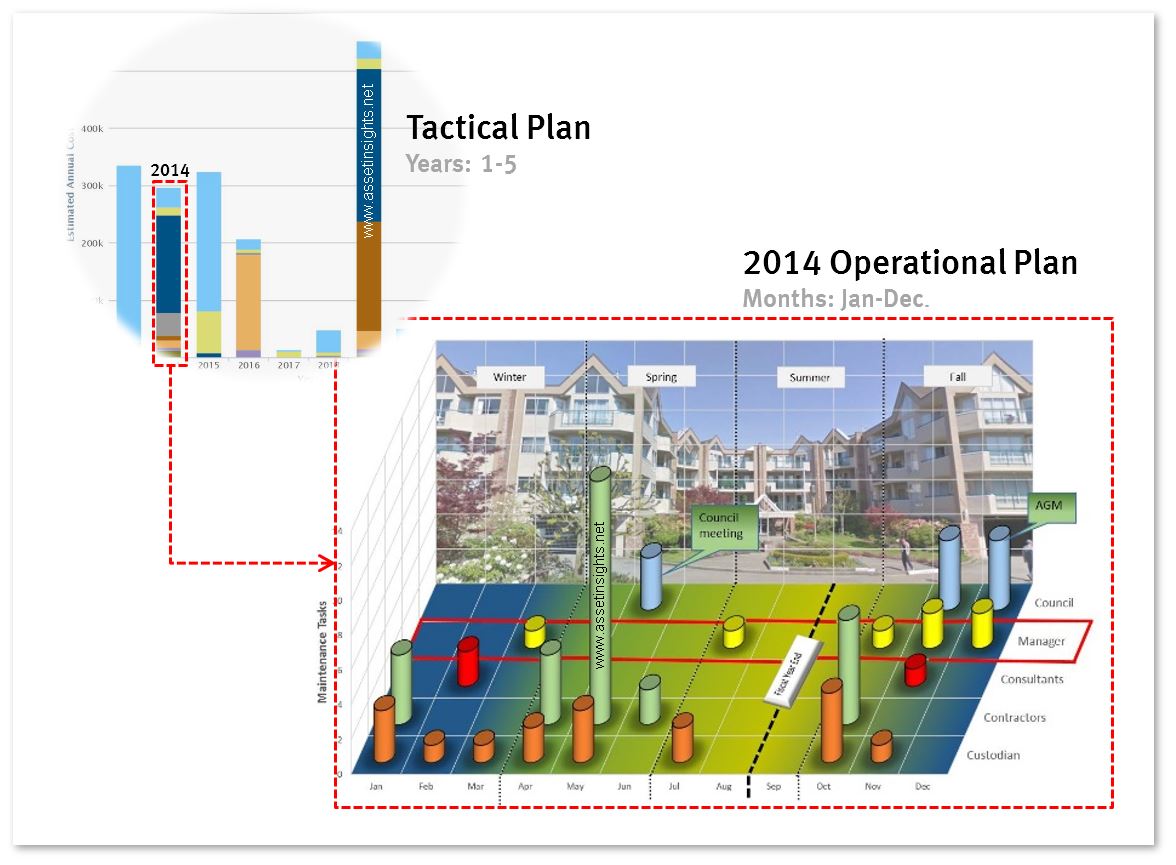 Fig. Tactical plan interface with the annual operational plan.