This term should not be confused with unscheduled maintenance.

Maintenance that is not part of the owners' standard maintenance program and the maintenance team may not be familiar with, or aware of, the procedures and the intervals.


---
Attributes


Listed below are some of the key attributes of non-routine maintenance tasks:

Typically, non-routine maintenance refers to infrequent tasks (typically less often than once a year) but may also include tasks that should have been completed but were missed.

Non-routine may also contemplate taks of a more significant nature and it is sometimes synonymous with

major maintenance.

Fig. Infrared thermal scanning is an example of a non-routine maintenance task.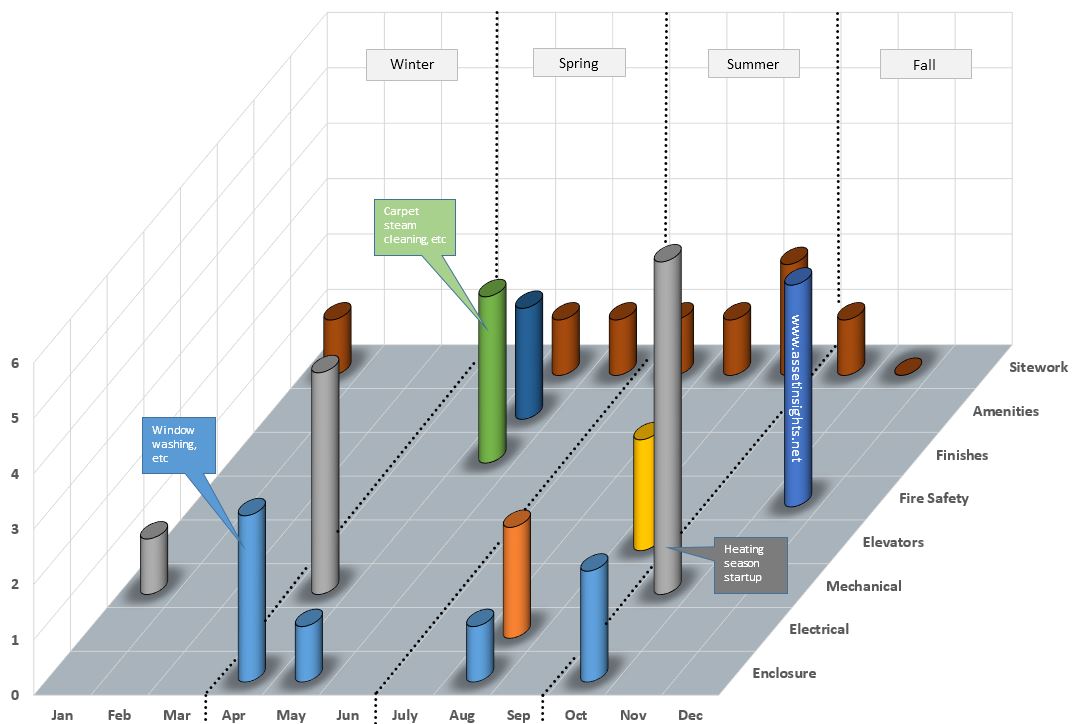 Fig. The maintenance plan organized into seasonal maintenance tasks, some of which will not be considered routine.