The second lowest level of cleanliness on an APPA standards scale comprising 5 levels.

Floors are swept or vacuumed clean, but are dull, dingy, and stained.

There is a noticeable buildup of dirt and/or floor finish in corners and along walls.

There is a dull path and/or obviously matted carpet in walking lanes.

Base molding is dull and dingy with streaks or splashes. All vertical and horizontal surfaces have conspicuous dust, dirt, smudges, fingerprints, and marks.

Lamp fixtures are dirty and some lamp (up to 5 percent) is burned out.

Trash containers have old trash and shavings. They are stained and marked.

Trash containers smell sour.
Moderate dinginess is classified at level 4 - Reactive management.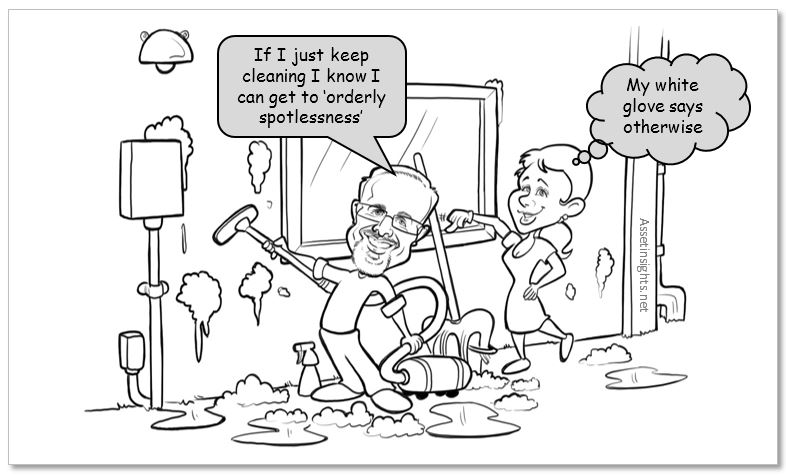 Fig. Maintenance cartoon depicting the challenge of moving up the five levels of cleanliness.



Fig. Relationship between FCI, funding levels and facility operating standards.