A measure of the service life of an asset (such as a boiler or a roof) which is a "realistic" mid-way between the high estimate ("optimistic") and low-estimate ("pessimistic").

On a probability distribution, it is the mid point between the late-start year and the early start year.

For example:

The median service life of our boiler is 17 years, with the low estimate at 14 years and the high estimate at 20 years.
The concept fails to acknowledge that some assets have negative skewness and positive skewness in their probability distributions.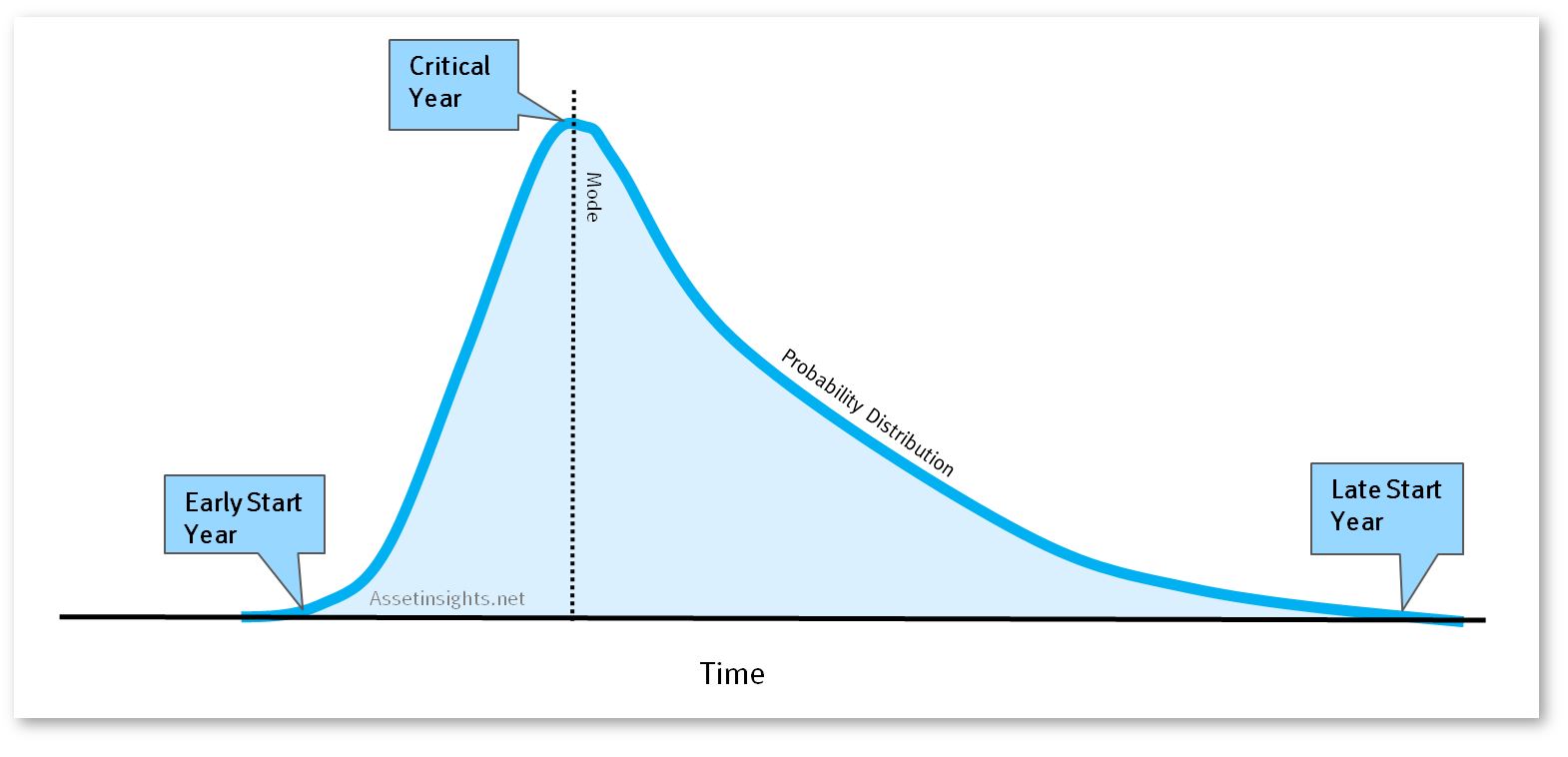 Fig. Probability distribution curve indicating the early start year at the beginning of the curve.