One of several types of asset replacement policies that fall into the preventive replacement class.


---
Attributes


Listed below are some of the key attributes of the JITR policy:



---
Variations


Listed below are some of the key variants of the Inspection-Based Replacement Policy:


---
Candidate Assets and Examples


Generally, this approach is best suited to assets that have the following attributes:

Assets with highly predictable life cycles (ie., they are not stochastic).
Assets with a narrow dispersion pattern.
Assets with low impact of collateral damage if failure is not accurately anticipated.
Assets with short procurement lead times.

Some examples of just-in-time replacement projects:

Replace the roof days before it starts leaking.
Replace the fire alarm panel before the replacement parts become obsolete.
The replacement drivers for Just In Time Replacement include the following:

---
Evaluation


Some of the merits of this approach are summarized below:

Economies

- The owners extract the fullest possible life out of the asset and avoid any opportunity cost of replacing the asset early (ie., "reaching life")

Optimization

- The owners enjoy the benefits of an optimal interval.

Damage Mitigation

- Mitigation of potential collateral damage.

Cost Efficiencies

- Reduced costs due to formal tendering process well in advance of functional failure.
Some of the limitations of this approach are outlined below:

Sophistication

- This approach is particularly challenging because it is difficult to predict the exact point of functional failure of an asset as this requires a highly sophisticated asset management team.

Onerous

-- It requires a sophisticated asset management program which is both labour intensive and capital intensive.

Recordkeeping

- This approach relies on detailed recordkeeping of operating histories.


Risk

- This approach may expose the owner to some significant risk if an error occurs in the anticipated timing of functional failure.


Procurement

- Some assets have long lead times to procurement of replacement parts so waiting until the last minute may be false economy.

Predictability

- It is difficult to anticipate assets that are stochastic in nature.
JIT should not be confused with Run to Failure (RTF), where the latter waits until failure has occurred before taking action and the former tries to pre-empt failure.



---
Management


Listed below are some of the concepts to incorporate some of the principles of Just-in-Time Replacement into the overall replacement strategy.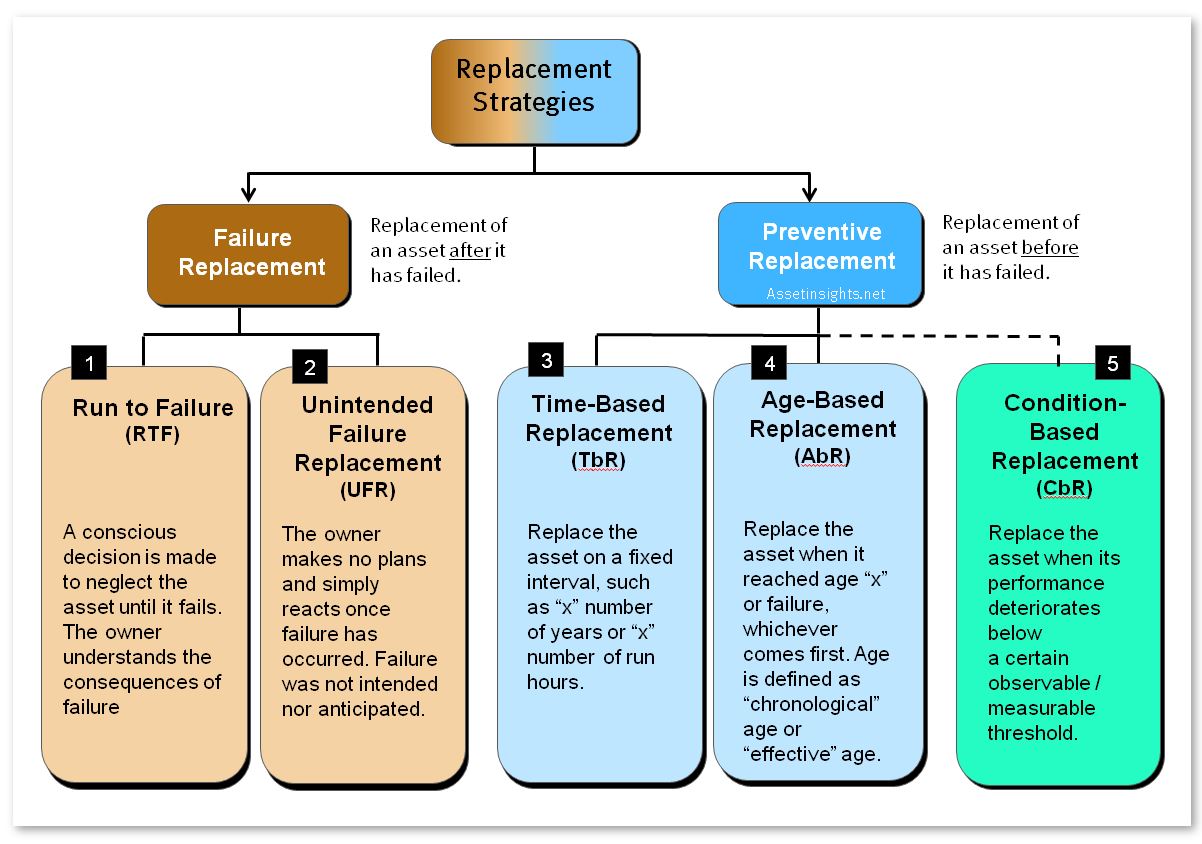 Fig. The two classes of replacement strategies and summary explanation of the five alternative replacement strategies.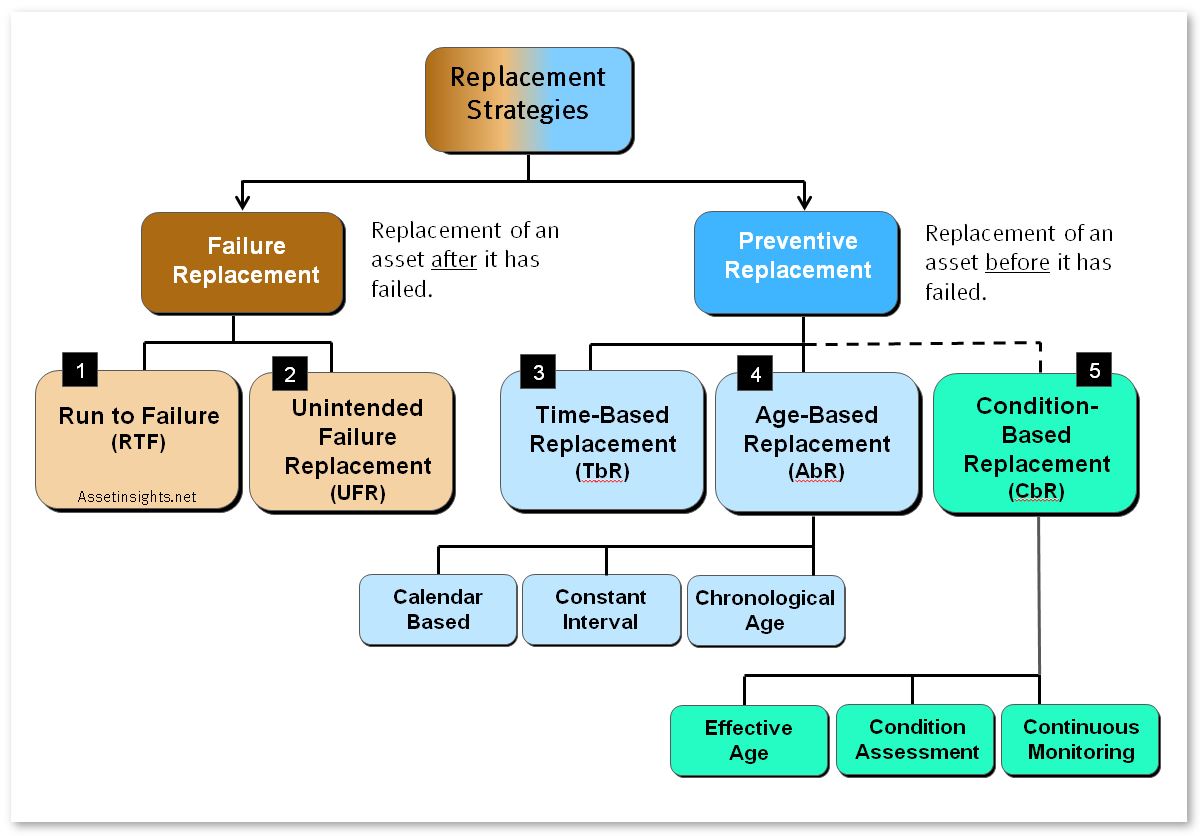 Fig. A summary network diagram of the different asset replacement strategies with Just-In-Time Replacement being one the preventive replacement strategies under the Condition-Based sub-set.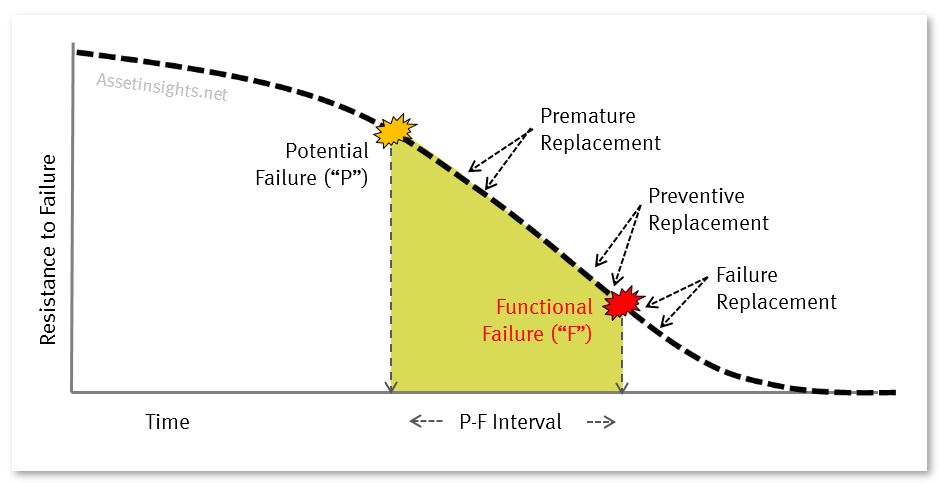 Fig. Preventive replacement mapped onto the P-F curve to illustrate the relationship with functional failure (F). Just-in-time replacement occurs as close to point "F" as reasonably possible.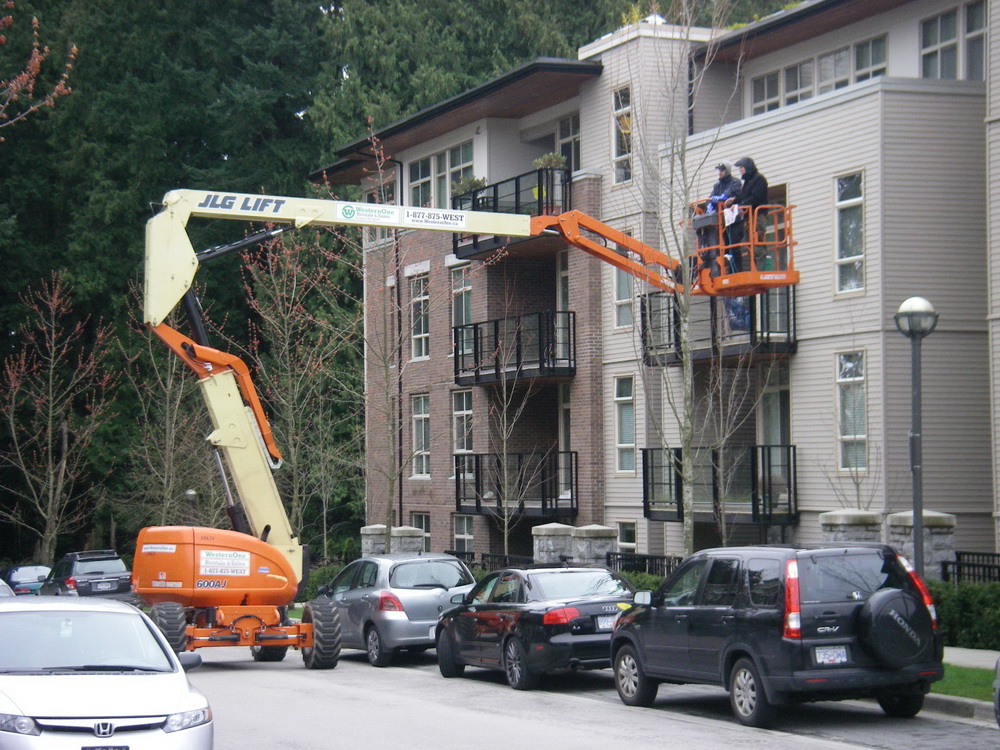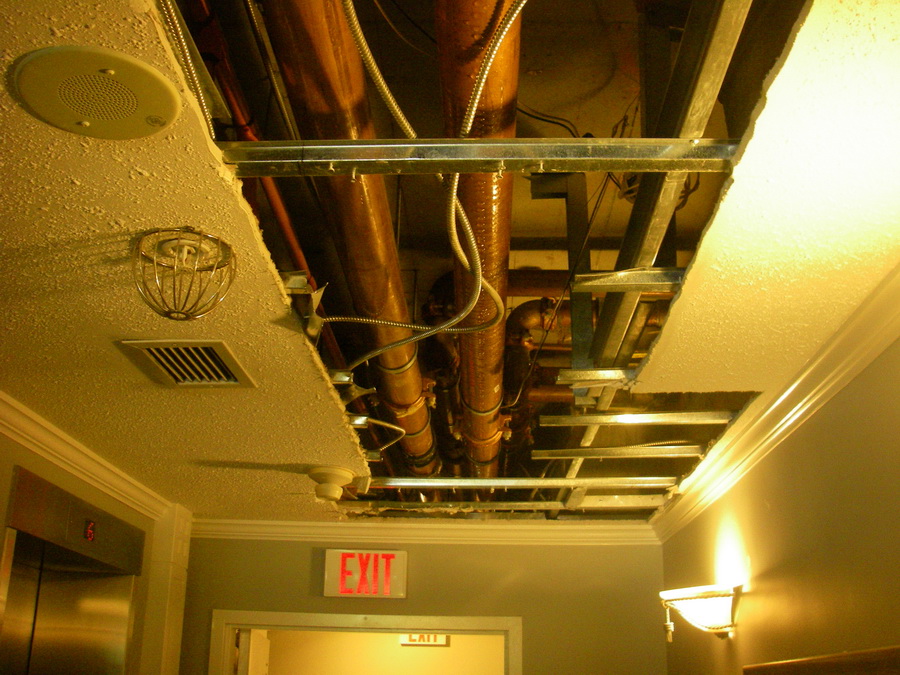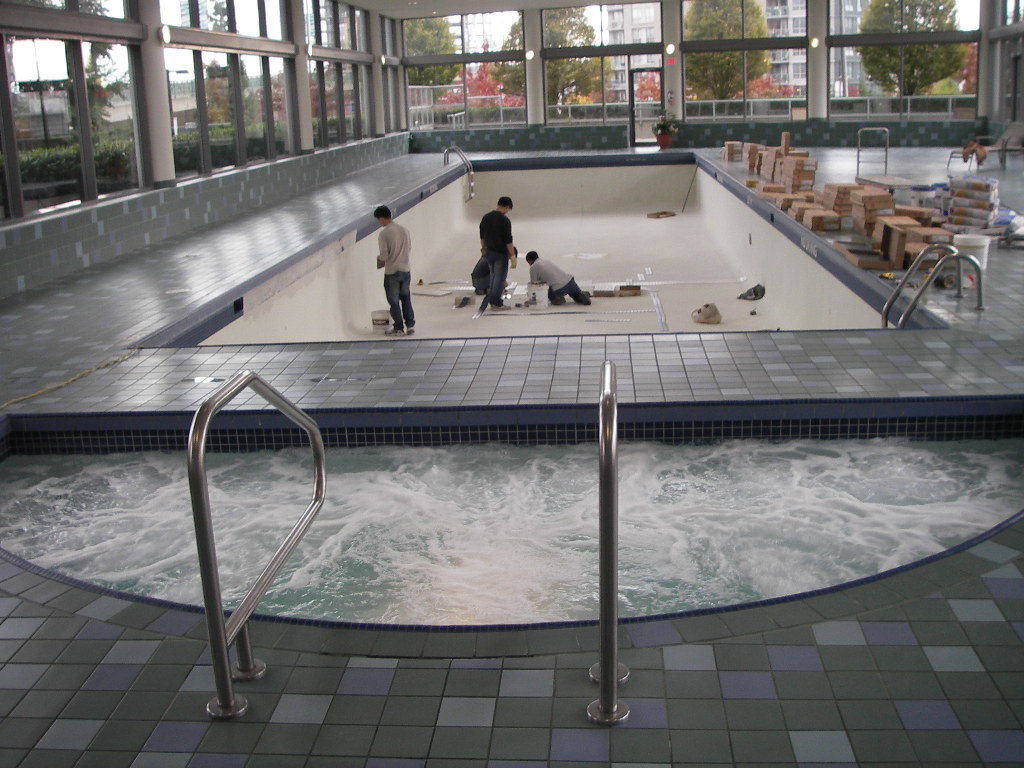 Fig. Examples of different types of asset replacement projects.