A UK-based organization that provides the following support for asset management professionals:

Annual conferences
A quarterly journal called Assets
A bookstore

Training and certification (based on the Asset Management Anatomy)
Professional designation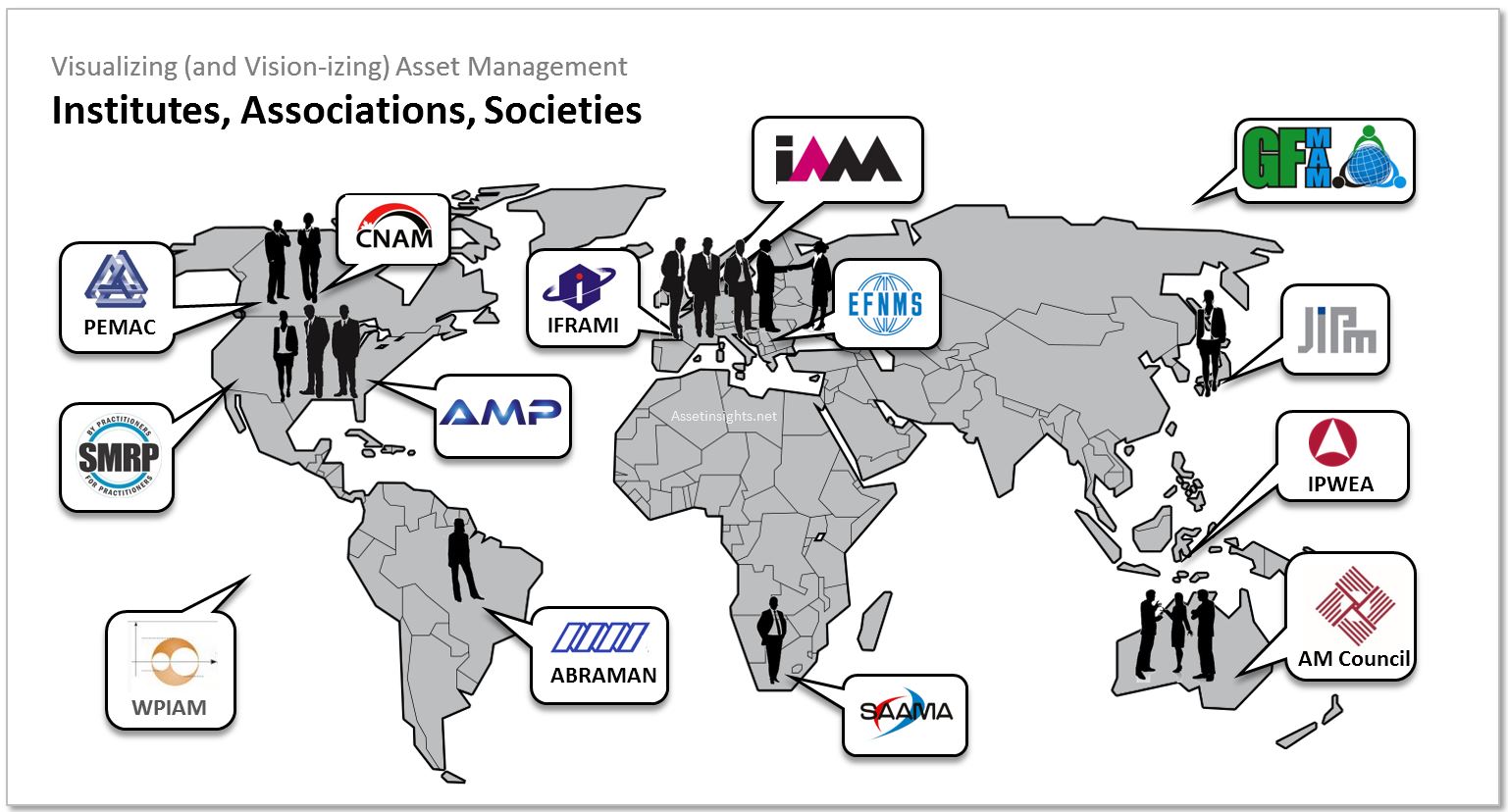 Fig. Some of the principal asset management associations around the world.

T

he IAM is based in London with Chapters around the world.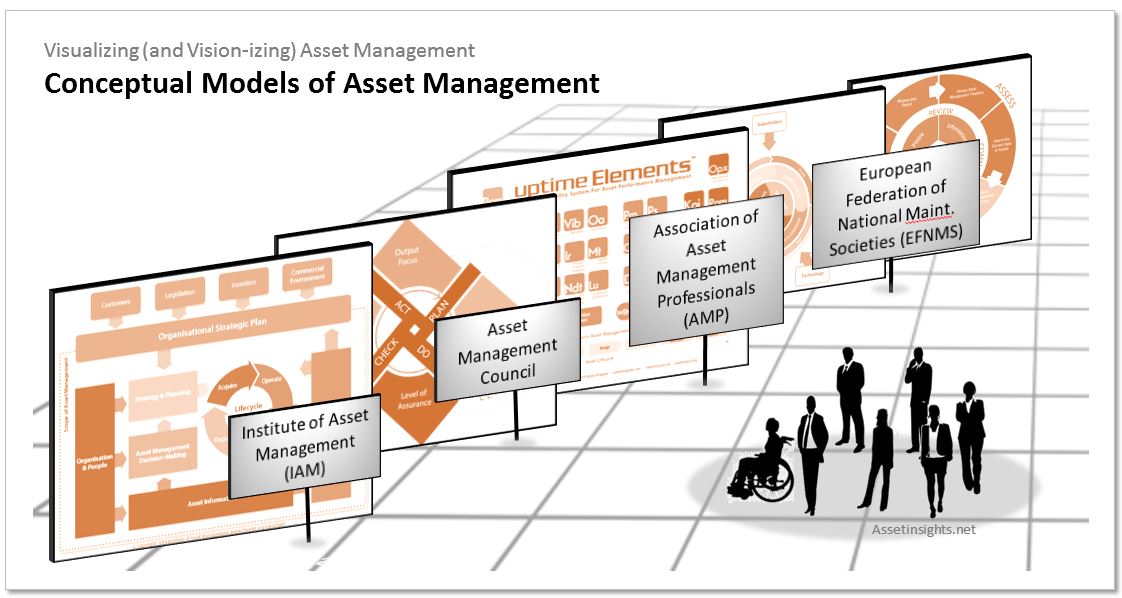 Fig. Conceptual models provide a high-level framework for sense-making of the numerous elements of asset management and how these elements interact over asset life cycles. An insightful model has been developed by lhe IAM

.