Monies being accumulated in the owners' bank account (and reserve account) from one or more of the following sources:

Inflows are reflected on the balance sheet and cash flow table.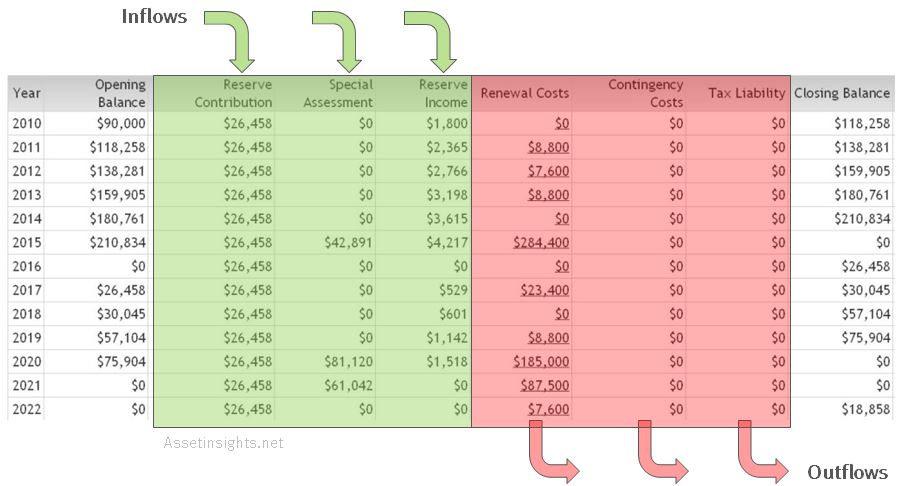 Fig. Cash flow table showing inflows and outflows of monies




Fig. I. Care is trying to ensure that inflows match outflows, but this requires agreement on long-range stewardship, cooperation and teamwork.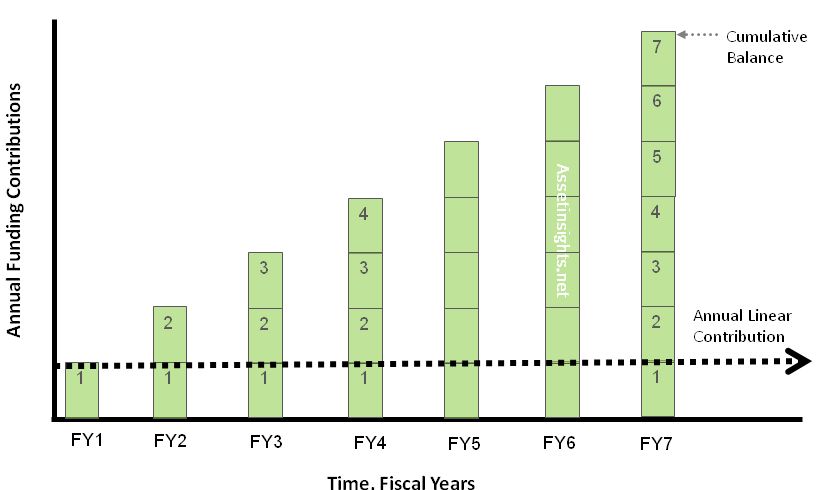 Fig. Inflows (annual contributions) on graph shown as green bars