A numerical scale used to compare variables with one another or with some reference number.
---
Purpose of the Index
Some of the primary objectives of an index are listed below.
To assist with benchmarking
To facilitate evaluation
To assess for Key Performance Indicators (KPIs)
To provide the horizontal (x) or vertical (y) axis of a matrix.

---
Components of the Index
The components of the index are listed below.
Minimum and maximum values
Thresholds
---
Scales of the index


These can be either numerical or linguistic. Included below is an example of a linguistic scale.
---
Types of Index

In capital planning there are a range of indices that can be grouped into three broad categories:

G

roup 1 - Condition


Group 2 - Finances


Group 3 - Operations

Intervention Priority Index (IPI)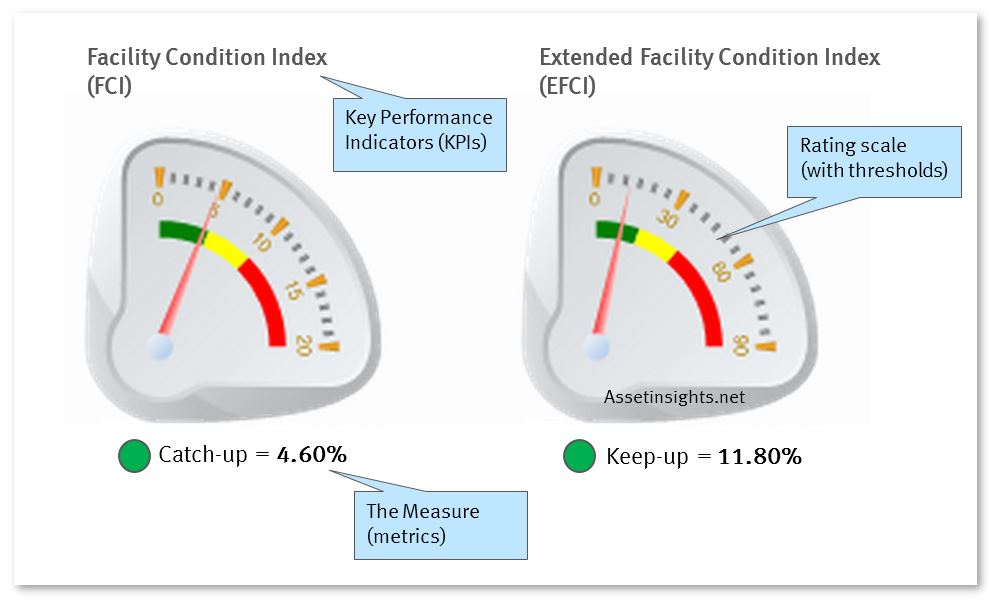 Fig. Distinction between a Key Performance Indicator (KPI), a measure, a rating scale and a threshold.




Fig. FCI compared across multiple facilities within a single portfolio with the objective of making resource allocation decisions in the context of limited resources.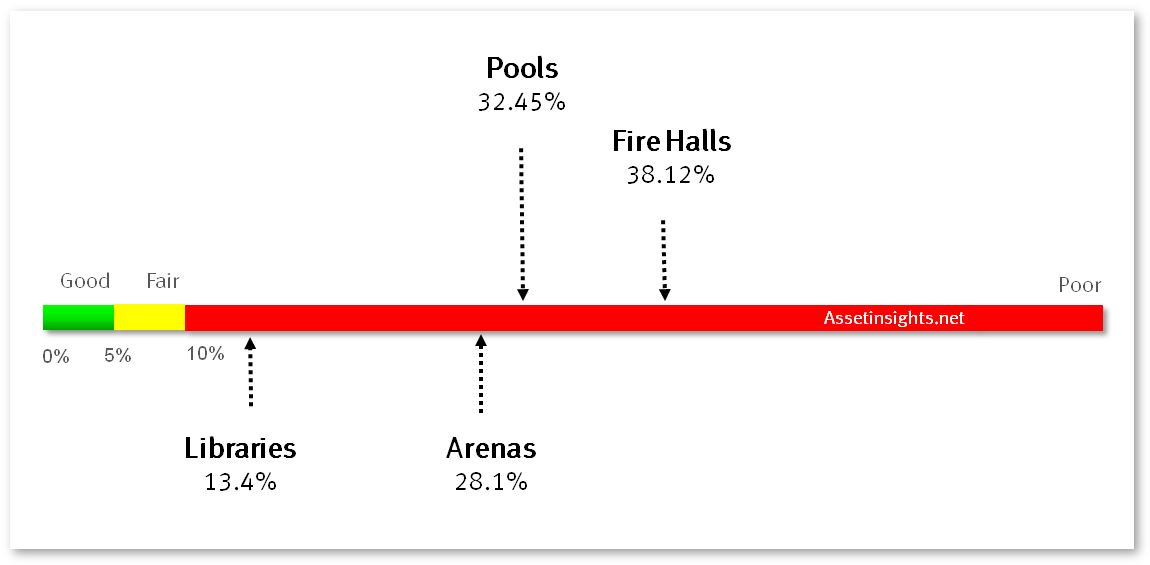 Fig. Average FCIs for different departments within a single portfolio.