A systematic process of keeping a
facility
clean and tidy. The term is usually applied to the interior of buildings.

Housekeeping is a form of routine maintenance that includes activities such as

Sweeping

Mopping

Damp wiping


Vacuuming

Dusting.
---
Attributes


These activities have the following asset management attributes:

---
Objectives


Housekeeping's objectives are:
Sanitation and hygiene
Indoor air quality
Cleanliness
Safety - avoiding slip and fall hazards
---
Standards


There are five levels (
standards
) of cleanliness that can be applied.
Listed below are the five levels of an operating standard developed by APPA.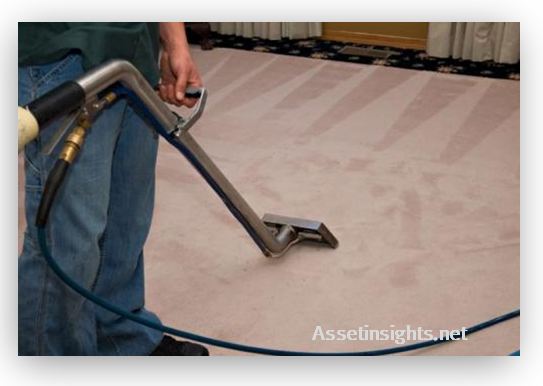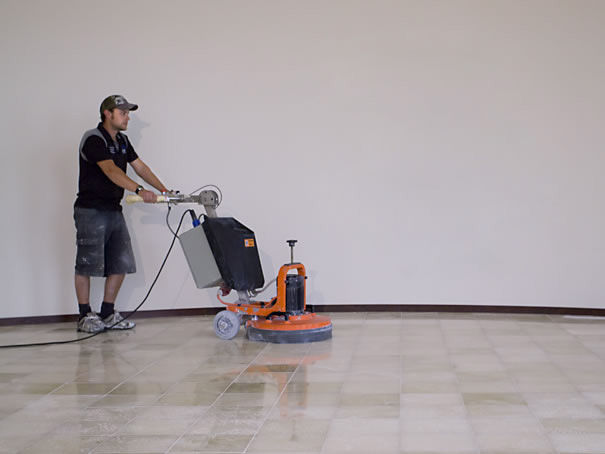 Fig. Carpet vacuuming and floor polishing are examples of housekeeping activity.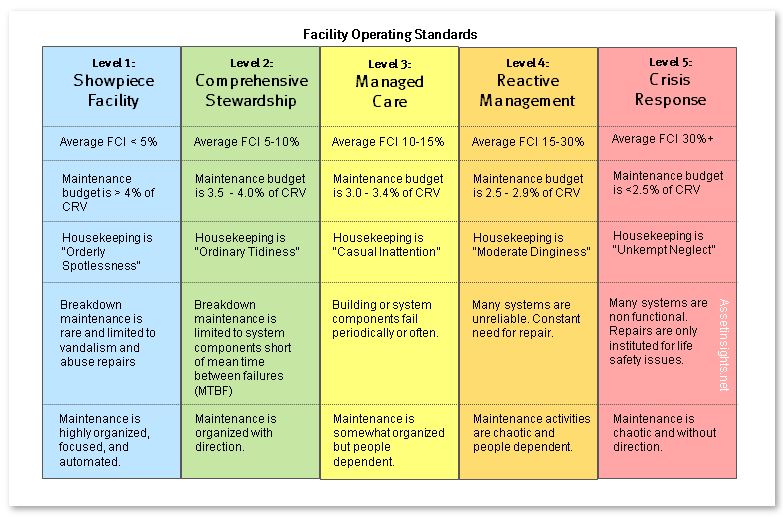 Fig. Summary of the key attributes attached to each of the 5-tiers of the operating standard.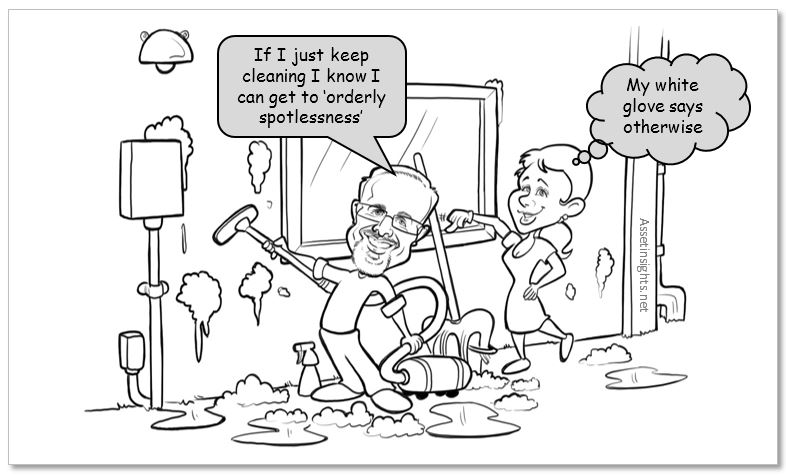 Fig. Maintenance cartoon depicting the challenge of moving up the five levels of cleanliness.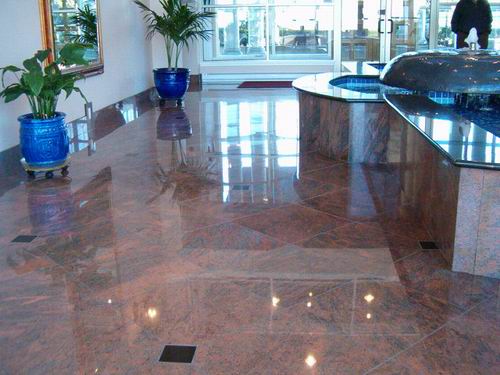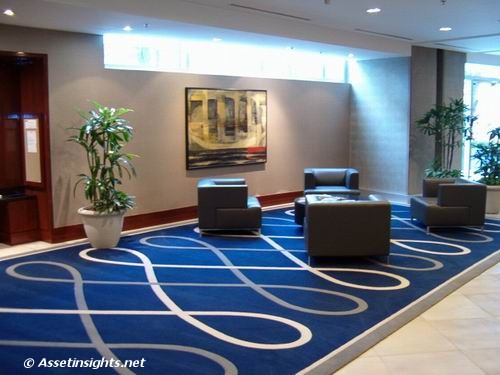 Fig. Orderly spotlessness of the interior finishes at a showpiece facility.