A means and needs analysis to help owners identify and establish an appropriate funding level for sustainment of the assets in a facility.
Models serve as a sensitivity analysis to determine the financial impact of different funding levels and the resultant need for special levies/assessments.
---
Purpose
The purposes of a funding models are to help the owner in the following ways:
The funding model should typically match the planning horizon. For example: a 30 year model will start with fiscal 2012 as the base year and end with fiscal 2041 as the terminus year.
---
Components of a Funding Model


The key components of a funding model are:

Expenses (Outflows)

Special Assesssments

The two key parts of a funding model are:
Aditional information on the relative merites of each of these four funding models can be found on their respective pages in this glossary.


---
Types of Funding Models
The four primary types of models are listed below:
---
Methods of Calculation


The two primary methods of calculating the contributions to a funding model are as follows:



---
Analysis of the Model


Analysis of the patterns in the funding models utilitizes the following principles:

---
Variables & Assumptions


The key variables in a funding model are:
Reinvestment models are used to determine the size of the expenditures.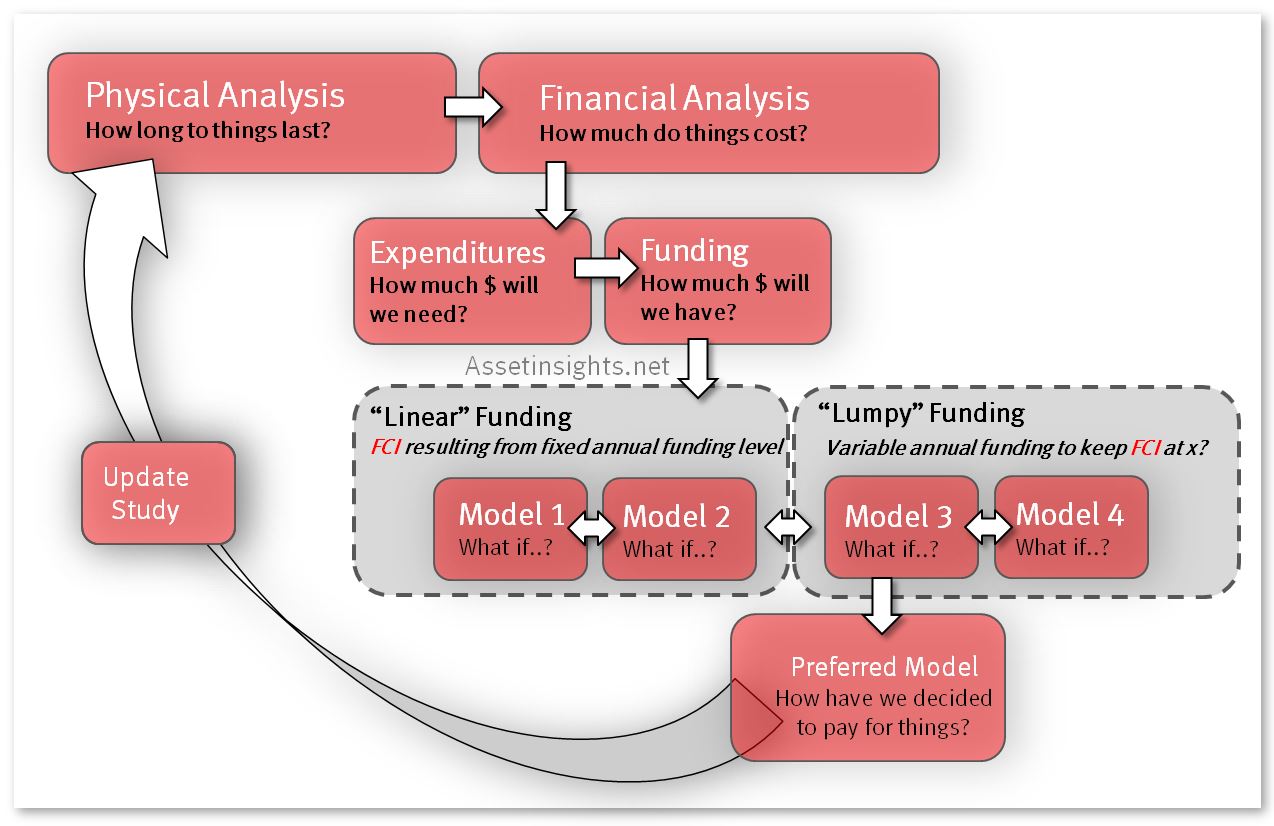 Fig. Workflow to illustrate how funding models form part of a sensitivity analysis

when helping owners review alternative funding level.




Part I: Alternative Cash Flow Graphs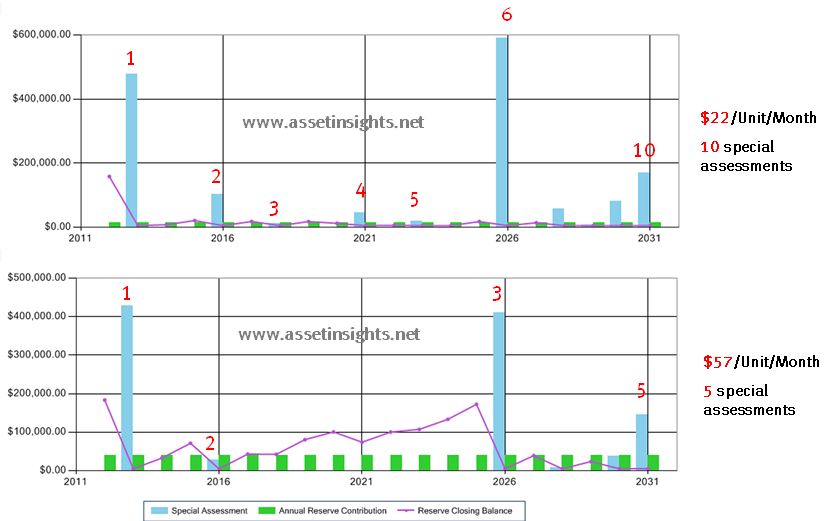 Fig.Financial graphs to illustrate: a) annual closing balance, b) annual contributions and c) special assessments
Fig. "I. Care" is trying to raise funding levels but this may be quicker than the owners can sustain.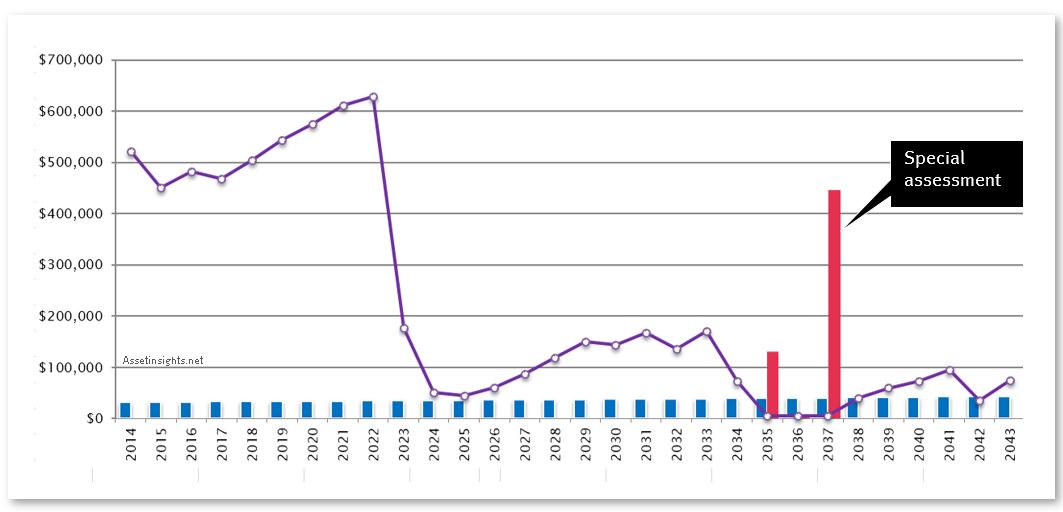 F
ig. Special assessments shown on a funding cash flow graph.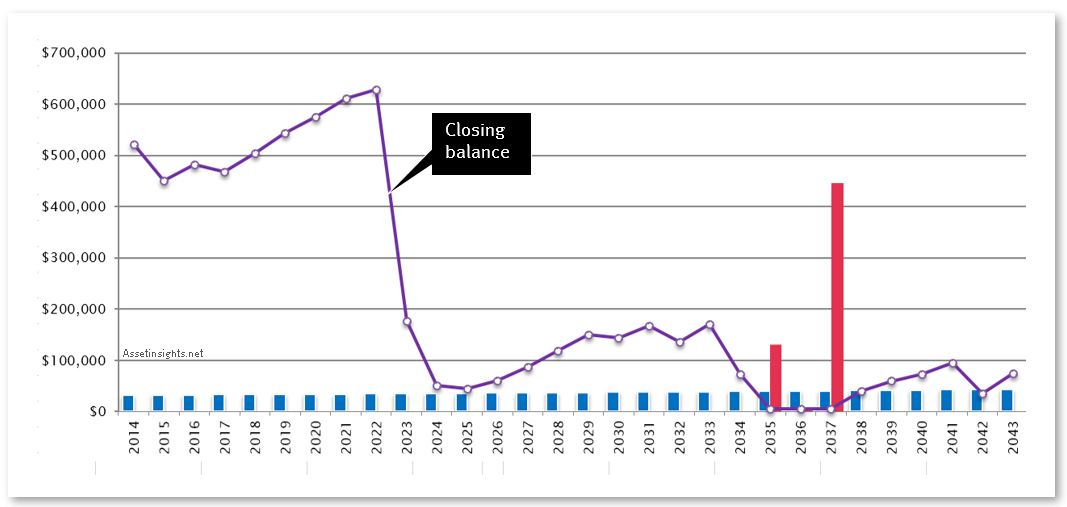 Fig. Closing balance shown on a funding cash flow graph.


Part II: Cash flow Table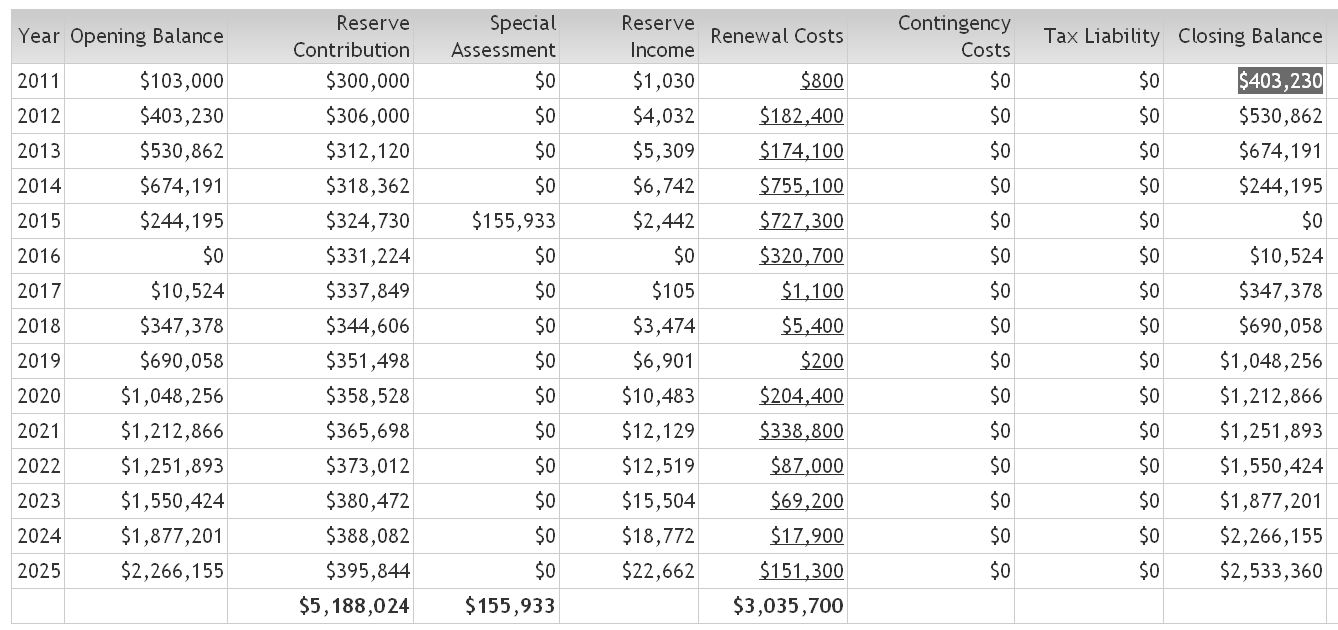 Fig. Cash flow table portion of a funding model.




Fig. I. Care is trying to ensure that inflows match outflows, but this requires agreement on long-range stewardship, cooperation and teamwork.