One of several techniques for collecting data on the condition of an asset .

For determining the size distribution and type of wear particles as part of an oil analysis program

The basis of modern oil analysis is the use of optical emission spectroscopy (OES) to measure the ppm (parts per million) levels of wear metals, contaminants and additives in oil samples.

Analytical techniques performed on oil samples can be classified in two categories:

Used oil analysis

- this determines the condition of the lubricant itself, determines the quality of the lubricant, and checks its suitability for continued use.

Wear particle analysis

- this determines the mechanical condition of machine components that are lubricated.
---
Purpose
---
Candidate Assets


Listed below are some of the different types of candidate assets for oil analysis:



A. Mechanical Assets



B. Other Assets


---
Conditions & Condition Grades

Listed below are the condition grades for this technology.
| | | |
| --- | --- | --- |
| ID | Grade | Description |
| 1 | Excellent | Rated: "No action required" |
| 2 | Good | Rated: "keep monitoring" |
| 3 | Fair | not used |
| 4 | Poor | Rated: "action required" |
| 5 | Very Poor | Rated: "urgent action required" |
---
Process
This technique analyzes the particles present in fluids that indicate mechanical wear.
A. Before Analysis
Purchase equipment or engage contractor

Train staff

Determine sample size, location and interval
B. During Analysis
C. After Analysis
Make maintenance decisions

Determine CAPA's, if any


Determine next assessment interval
---
Attributes


Listed below are some of the key attributes of ferrography that should be taken into consideration when integrating this into the overall asset management program:

---
Evaluation


A comprehensive monitoring program usually includes ferrography (oil analysis).



A. Pros/Merits



It is a relatively simple and cost effective process

Other
B. Cons/limitations
Fig. Ferrography as one of the predictive maintenance (PdM) technologies along the P-F Curve in relation to Potential Failure (P) and Functional Failure (F).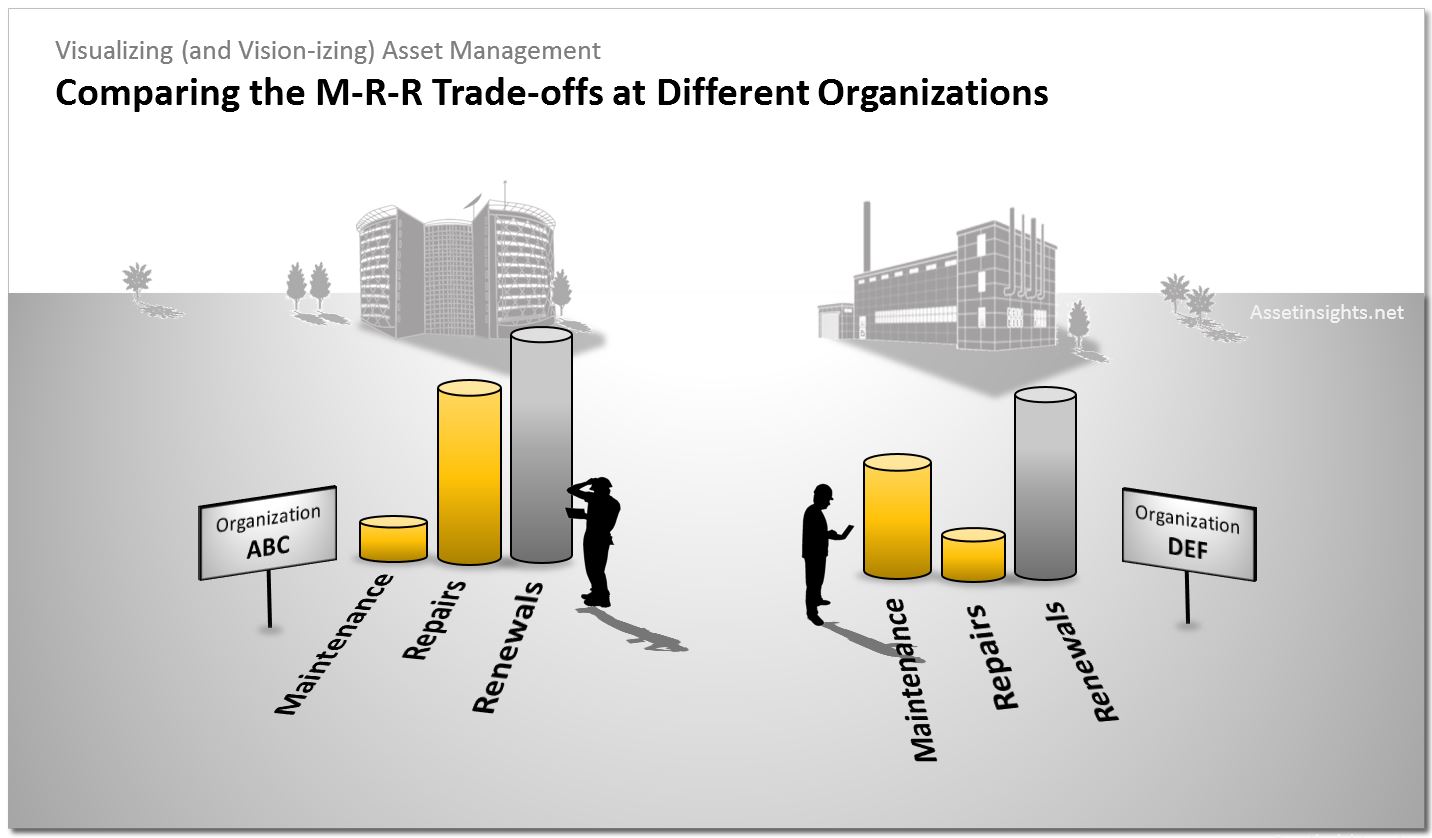 Fig. Comparing the Maintenance-Repair-Renewal (MRR) trade-offs at different organizations.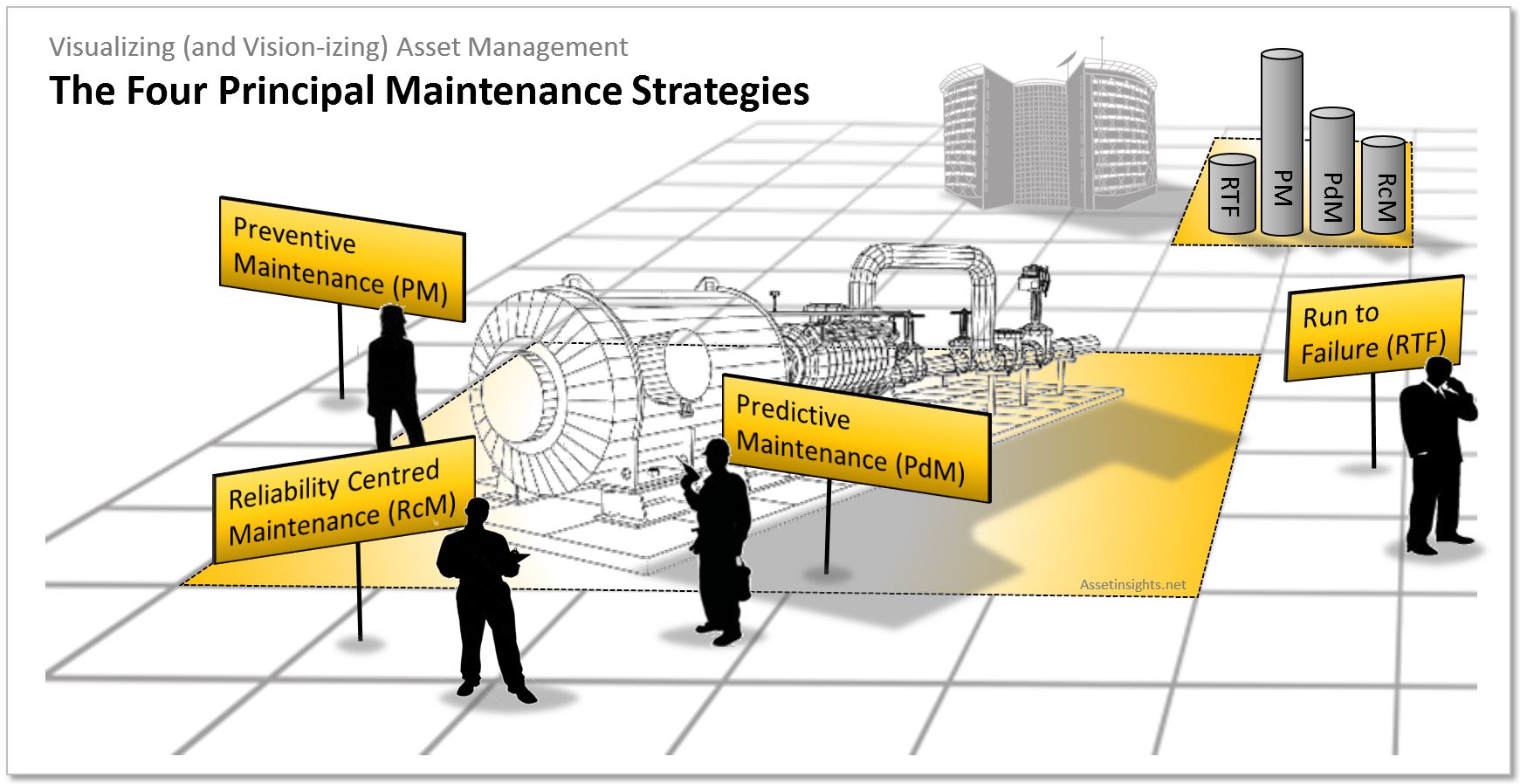 Fig. Alignment of the four different types of maintenance strategies across the asset portfolio on decisions that are risk-based and consider the whole-life of assets will result in a maintenance mix that is in conformity with ISO 55001 standards

.