The combined value of all energy costs for a single asset (or all the assets combined) in a building that are forecast over one of the following time periods:
Energy load is typically expressed in current year dollars (CV) but may also be calculated in future years dollars (FV).

For example:
Gas consumption of a domestic boiler.
Electrical consumption of the fluorescent lighting in a parkade.
When the energy load is combined with the capital load and the operating load of the owners can estimate their total cost of ownership.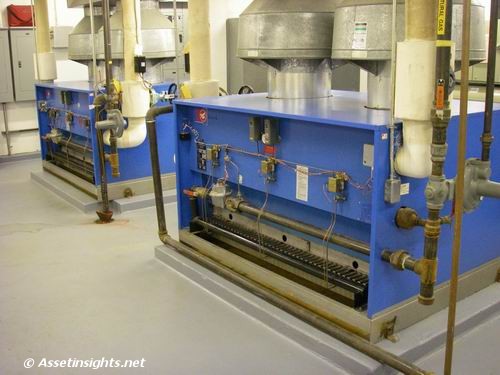 Fig. Gas fired boilers consuming energy.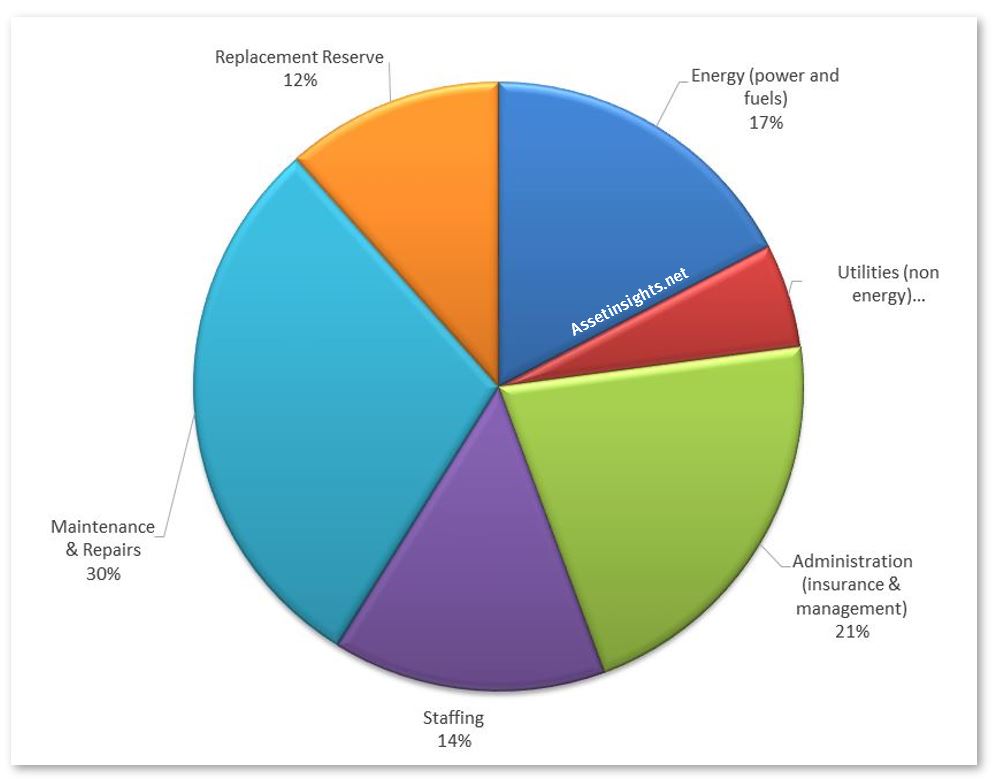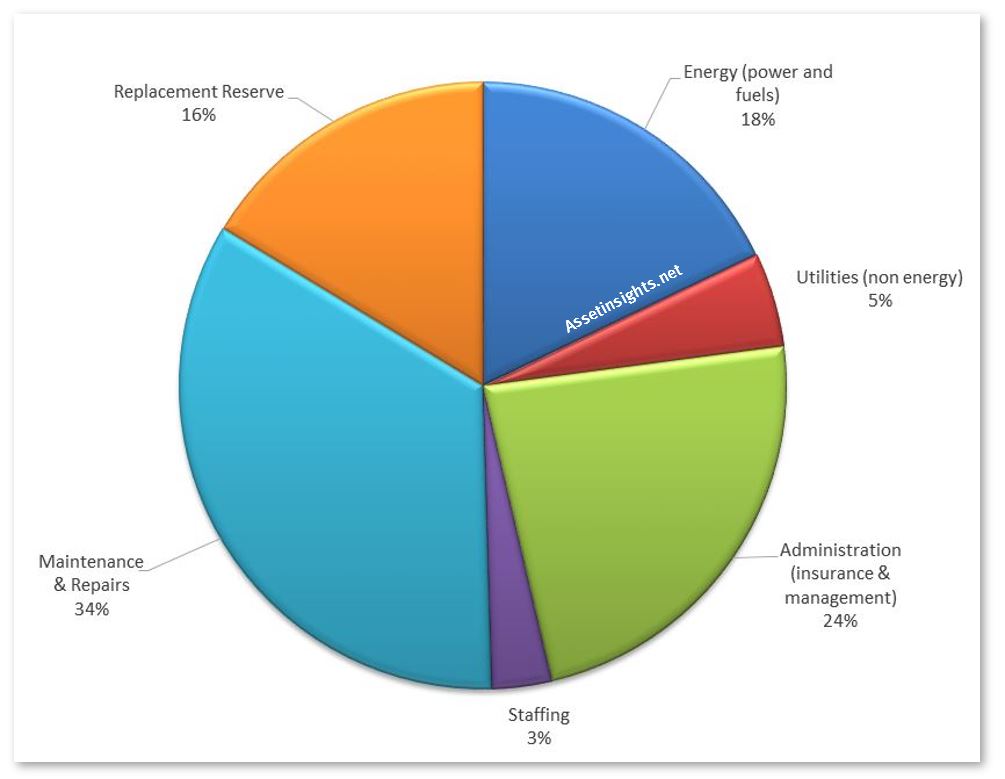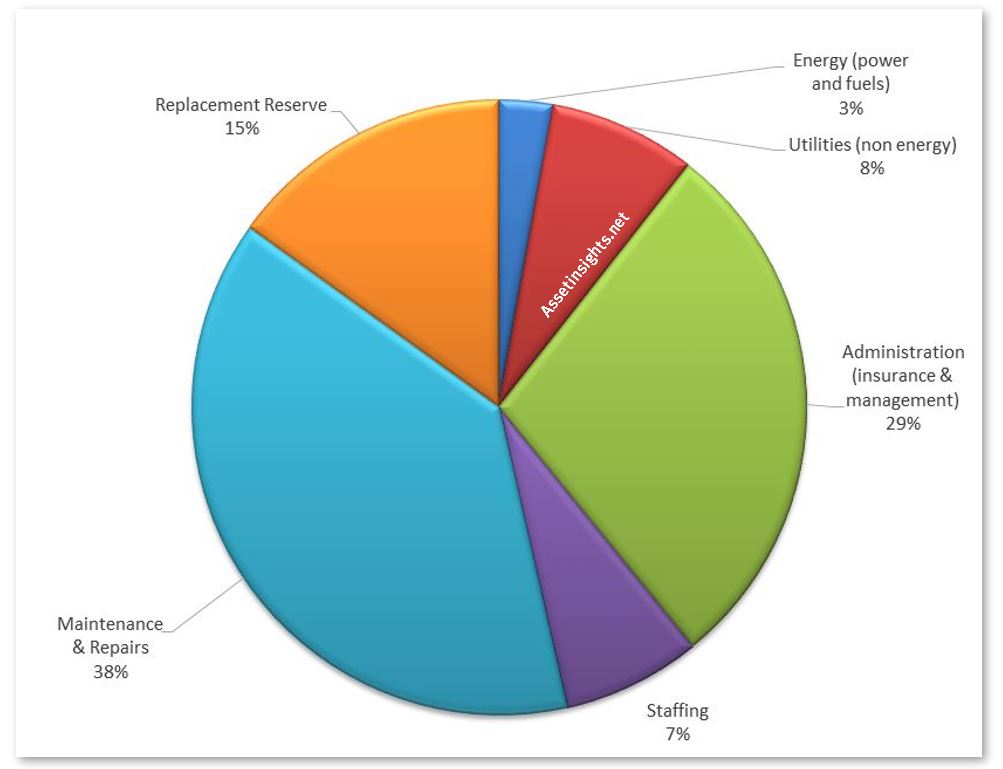 Fig. The energy portion of an annual operating budget -- comparison of the annual operating budget distributions for an average high-rise building (left), low-rise building (middle) and townhouse complex (right).
The energy cost for power and fuels is shown in dark blue.