One of many types of life concepts associated with forecasting of the service-in-use value and eventual renewal of assets.

The economic life is the period of time, typically measured in calendar years, over which an

asset

will have economic value that is greater than its upkeep and operating costs, or is considered the lowest cost alternative for satisfying a particular need.

Economic life ends when economic obsolescence forces the replacement of the asset and is often associated with energy efficiency measures rather than physical deterioration. Some residual life remains in the asset after economic life has ended and before functional failure ("F") of the asset. Economic life is therefore often associated with a preventive replacement policy.

Some assets within the mechanical system are susceptible to an economic life that is shorter than the physical life of the asset, particularly those that are candidates for energy efficiency measures..


---
Examples


Listed below are some examples of the application of economic life to assets:

We replaced our triplex booster package when cost-benefit analysis confirmed that return on investment of installing a new system with VFDs to return energy savings.[See: VFD Retrofit]
The owners decided to replace the four domestic water heaters with a boiler and storage tank system.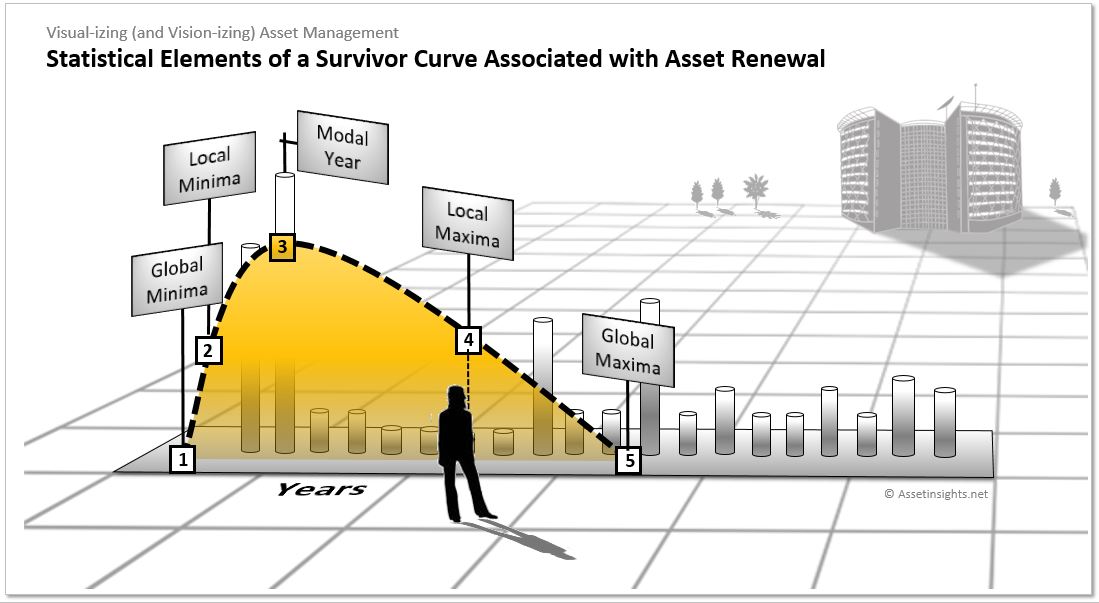 Fig. Some of the key statistical elements of an asset survivor curve.
Fig. Decisions should consider the whole life of assets, including the I-P interval and the P-F interval.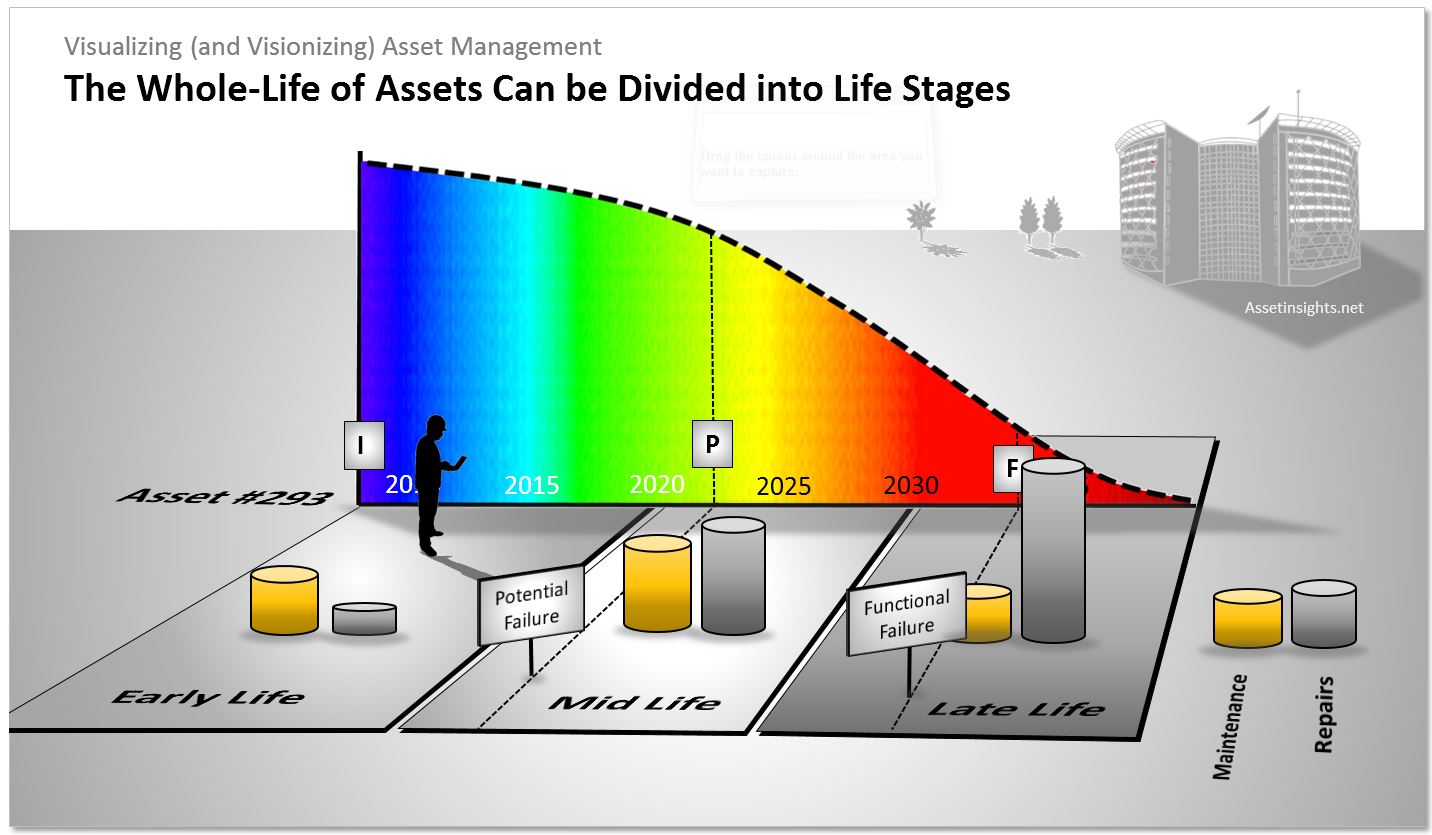 Fig. The whole life of assets can be divided into life stages - early life, mid-life and late-life, with different maintenance strategies at each life stage.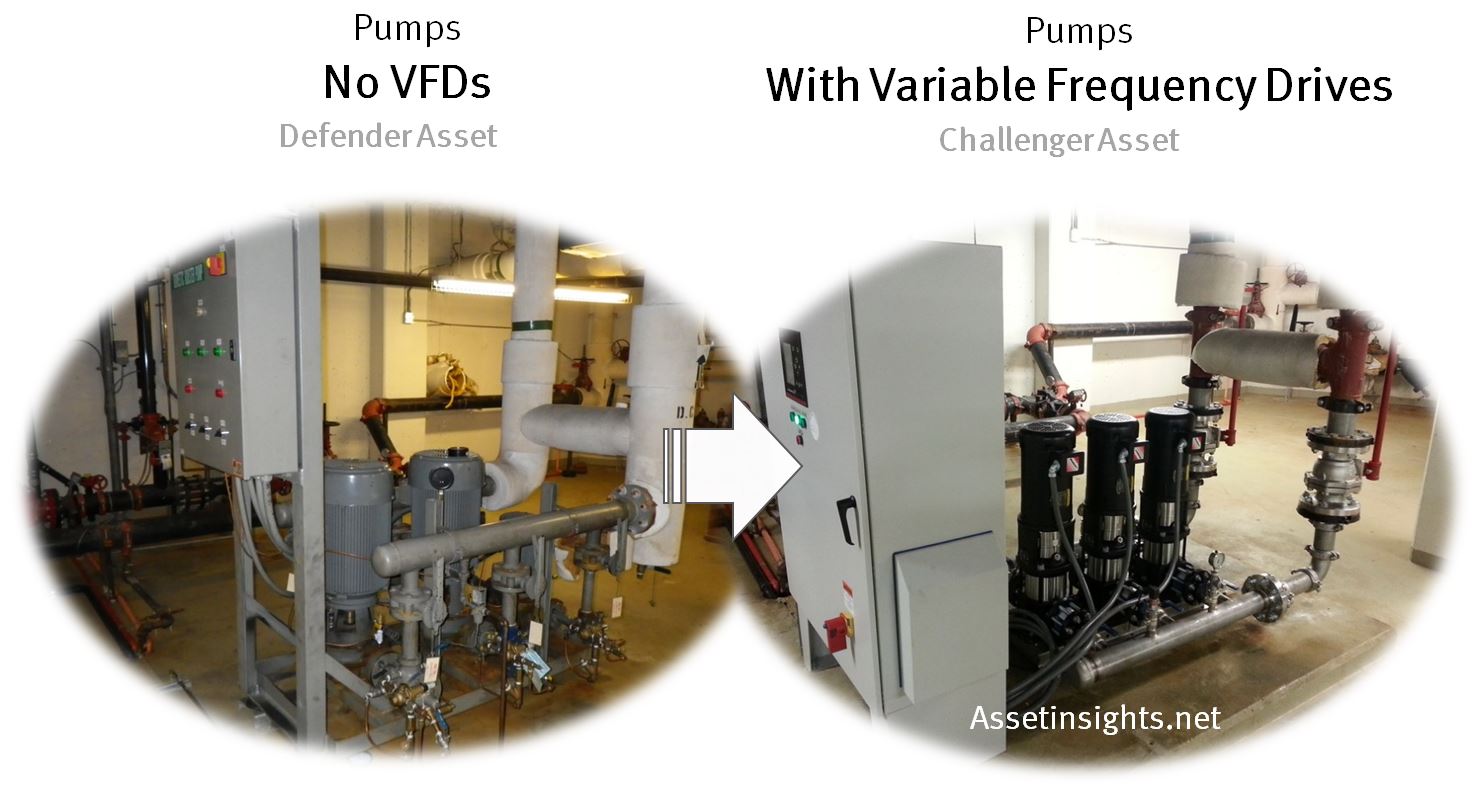 Fig. Triplex booster pump package replaced with package that includes VFDs.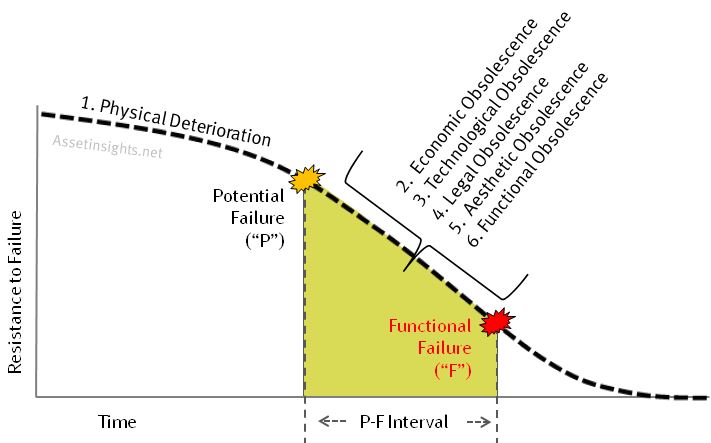 Fig. The forces of retirement mapped onto the P-F curve.