The time that an asset is out of service as a result of equipment or component failure.
The time that an asset is available but not utilized is not generally included in the calculation of downtime.
Down is a key performance indicator (KPI). and is one of the many types of failure effects.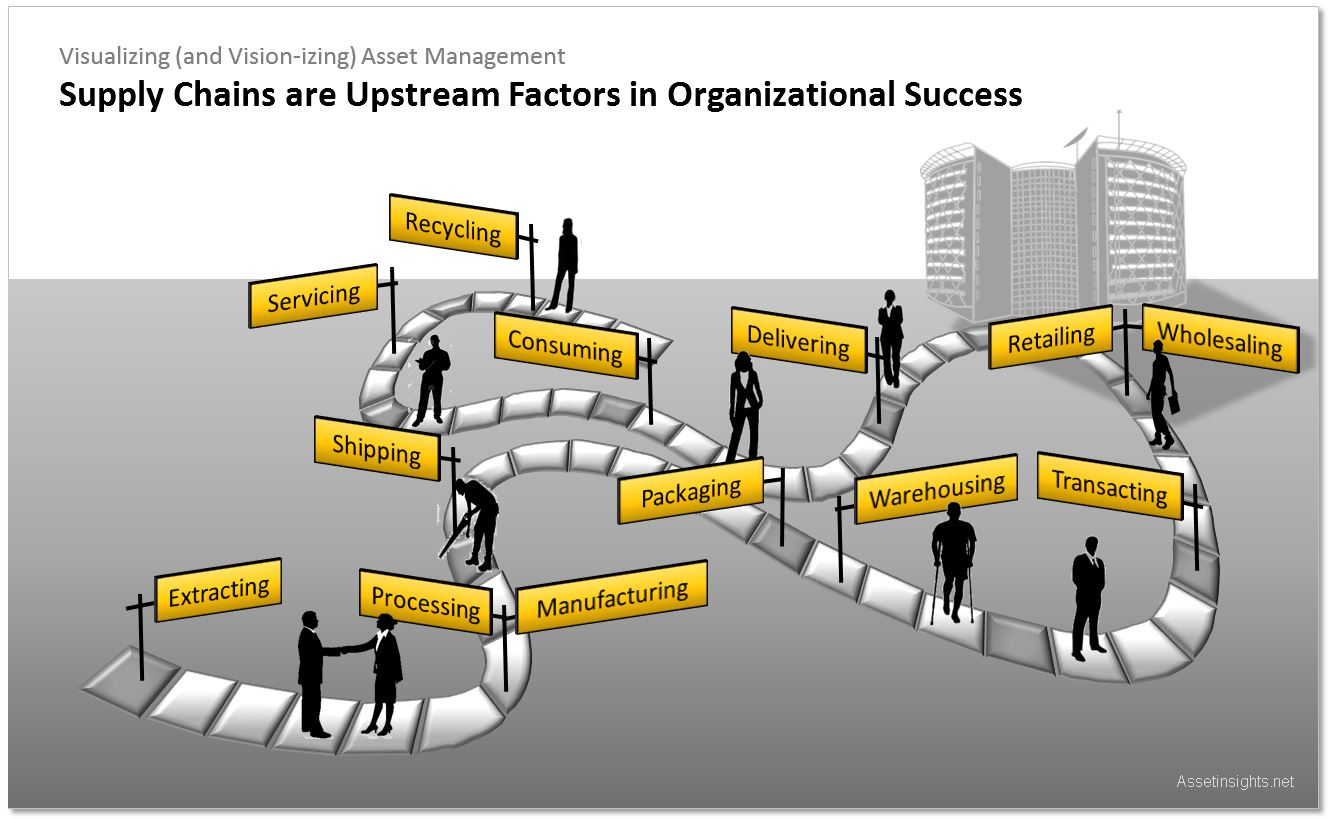 Fig. Supply chains are a key upstream factor in organizational success and must therefore be carefully managed.

Failure to do so will result in procurement delays, downtime and business interruption

.