The relationship between two sets of data, which is often represented as a scatter plot on a matrix, for the purpose of extracting insight and evaluation of key performance indicators (KPIs).

In asset management, the most common variables of correlation (either for facilities and/or assets) are as follows

Age
Condition
Energy efficiency
Obsolescence
Mission criticality
Operating budget
Capital reinvestment
---
Variables
The variables of analysis are correlated in a variety of ways, including:
Age vs. condition (this is the most common correlation)
Age vs. obsolescence (pertinent to non-residential sector)
Age vs. energy efficiency
Age vs. reinvestment funding

Condition vs. mission criticality
Condition vs. energy efficiency
Condition vs. maintenance budget

Energy efficiency vs. mission criticality
---
Analytics
Listed below are some common examples of matrix correlations in the field of building asset management:
Catch-up-to-Keep-up Matrix

Condition-Lifespan (EFCI) Matrix
---
Funding Correlations


Listed below are examples of four funding correlations: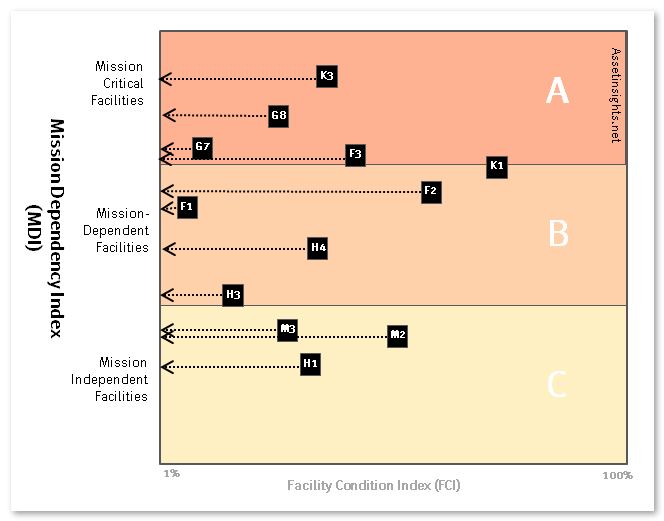 Fig. Scatter plot of facilities mapped to the three tiered Mission Dependency Index (MDI) revealing the correlation between condition and priority.


\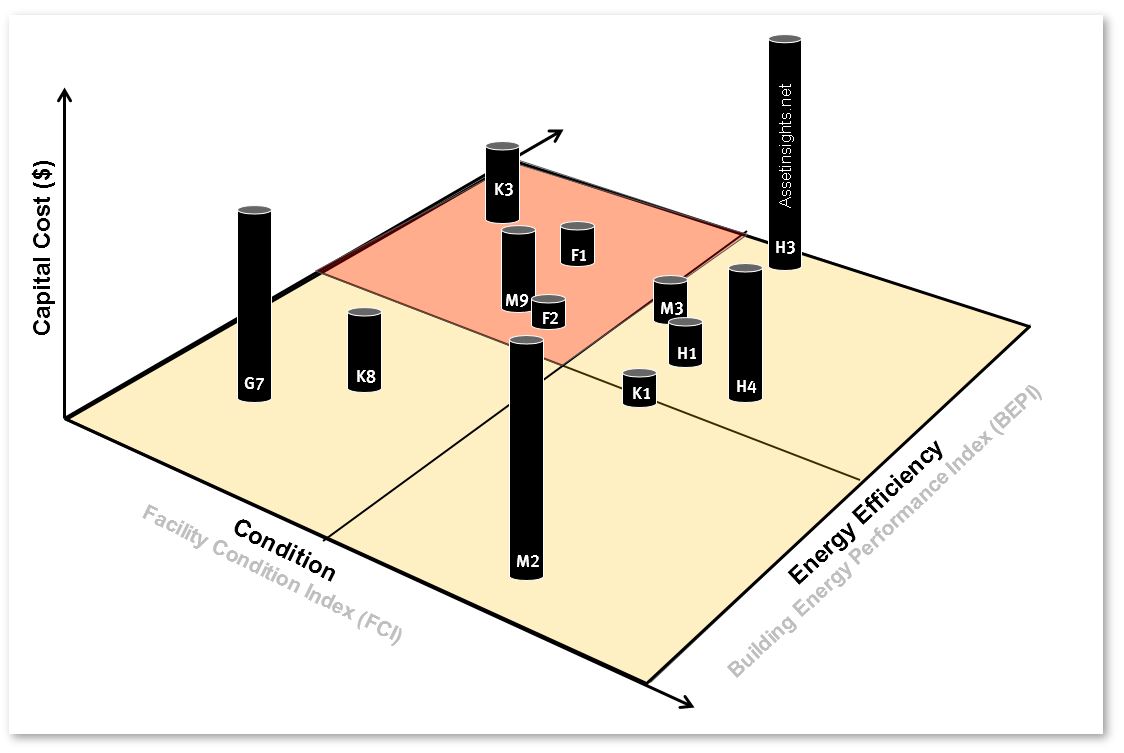 Fig. Multivariate matrix revealing the correlations between condition, energy and capital cost (capex).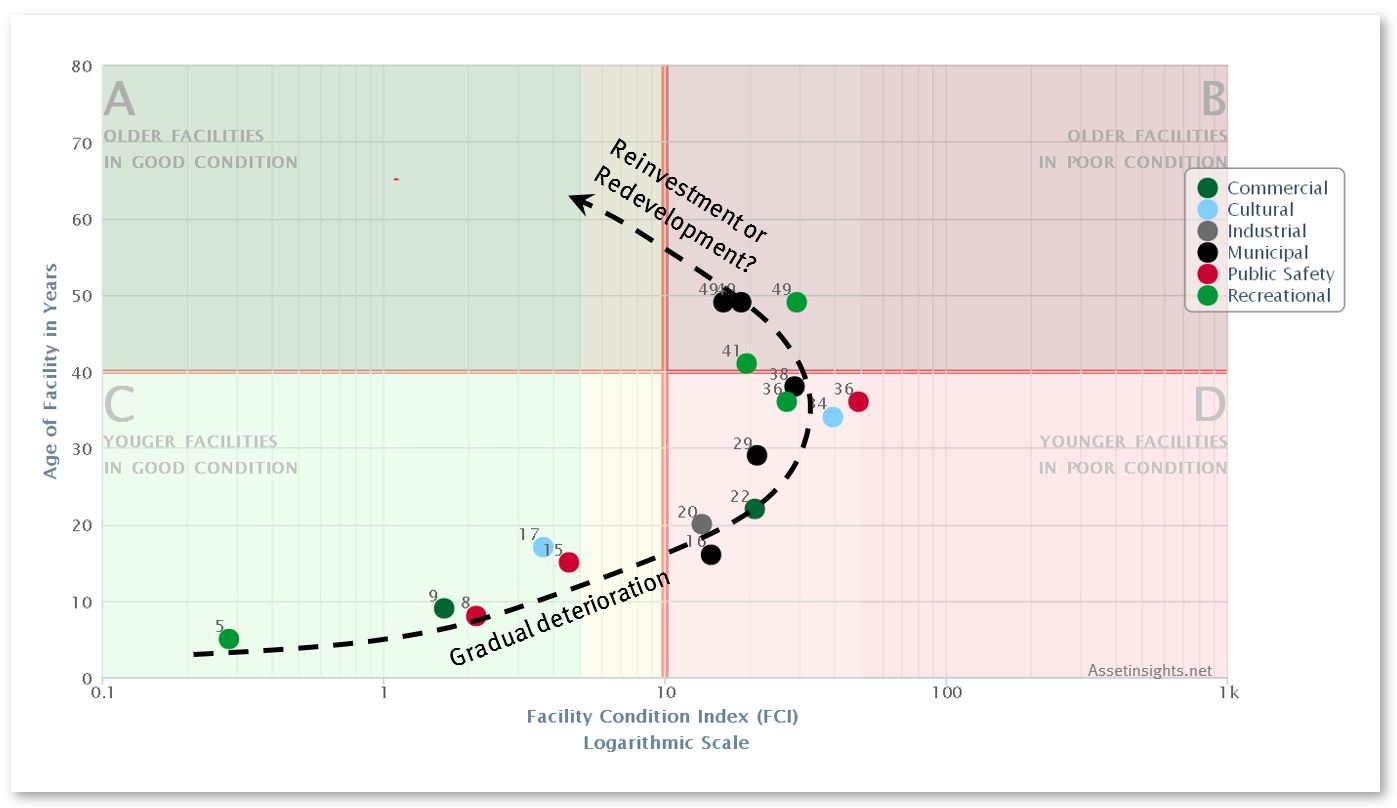 Fig. A condition-age matrix with a trend line revealing a straight line correlation to year 40 and then a strong move towards reinvestment.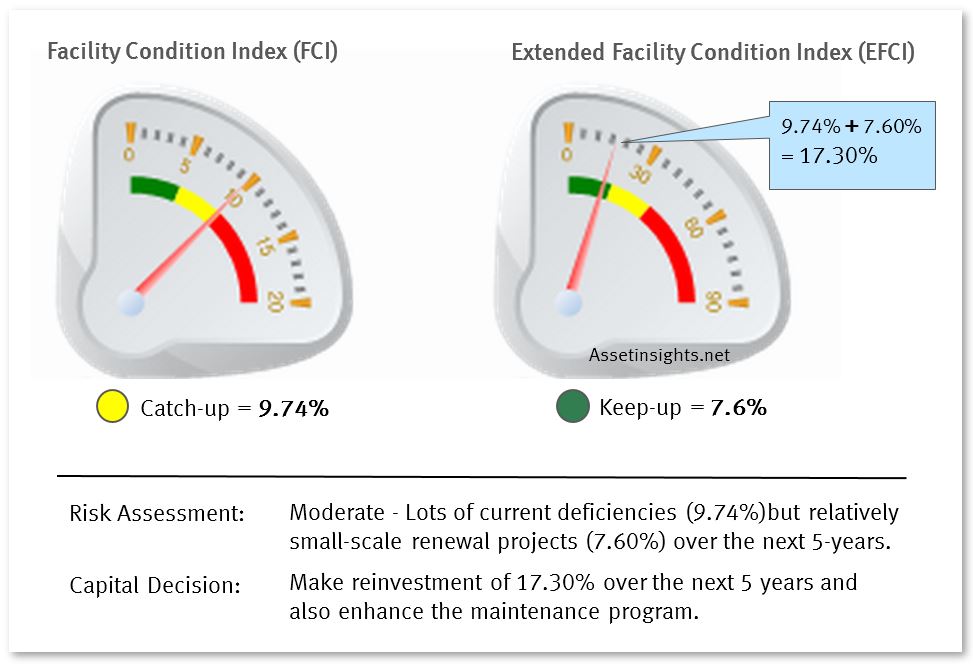 Fig. Correlation of the Facility Condition Index (FCI) and the Extended Facility Condition Index (EFCI) to establish levels of risk and to make reinvestment decisions.