A categorization and ranking system for the observations resulting from a Facility Condition Assessment (FCA).
---
Applications
Condition indices are presented at three levels:
---
Thresholds
Typically, indices utilize descriptors that range from "excellent, good, fair, poor, bad.
The identifies three broad condition categories with corresponding thresholds: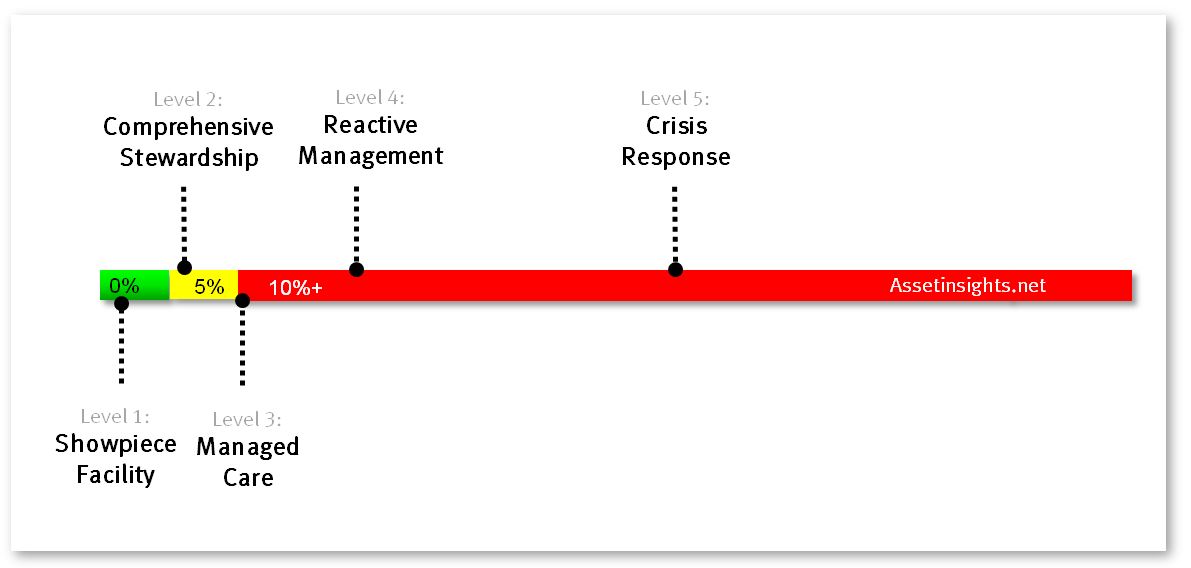 Fig. The FCI spectrum and the five operating standards.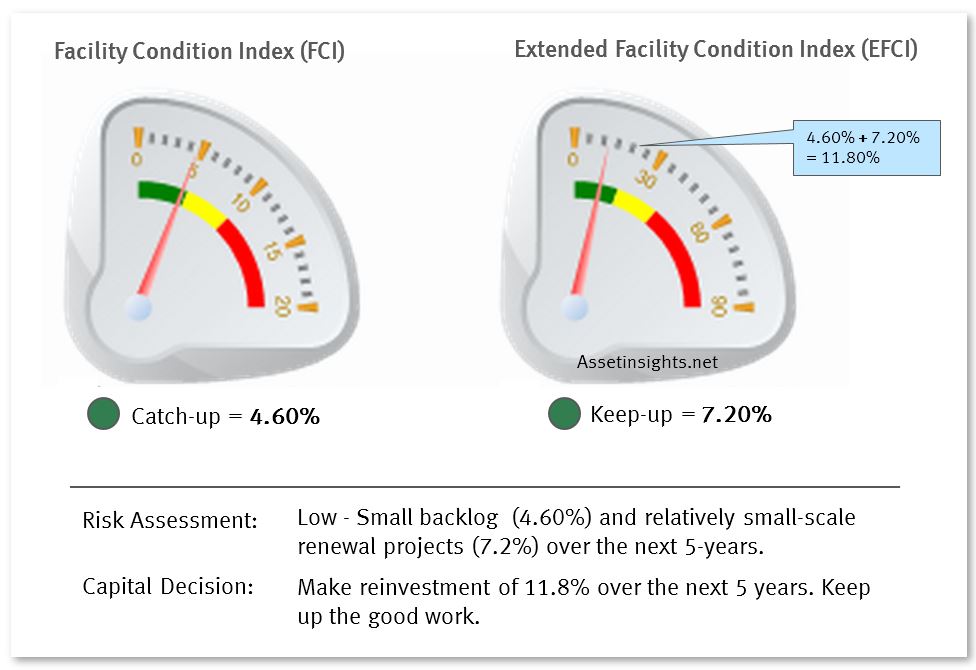 Fig. Two key performance indicators (KPIs) confirming that a facility is in relatively "good" condition.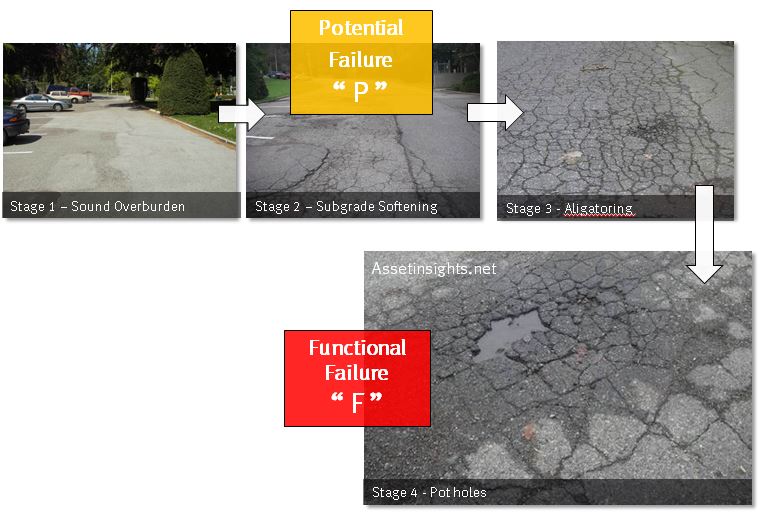 Fig. An example of the progression of deterioration from potential failure ("P") to functional failure ("F") along the P-F interval.