The continual deterioration of a group of assets or a group of buildings which continues despite efforts made to retire the backlog of deferred maintenance (DM).
---
Causes
Listed below are some of the primary cause of condition drift within a portfolio:
---
Quantification


The extent of the condition drift is measured with an understanding of the following variables:

---
Methodology
The condition drift can be assessed with the following asset management tools:
---
Management Principles
The condition drift can be addressed through the following asset management principles: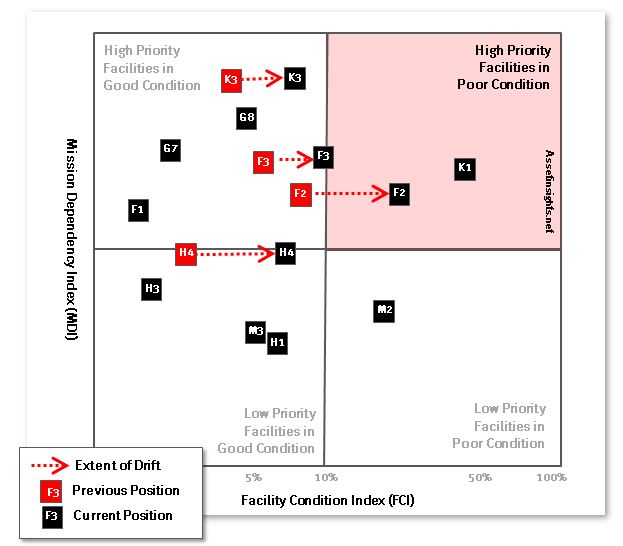 Fig. Condition drift of certain facilities represented on a scatter plot with the Facility Condition Index (FCI) on the horizontal axis and the Mission Dependency Index (MDI) on the vertical axis.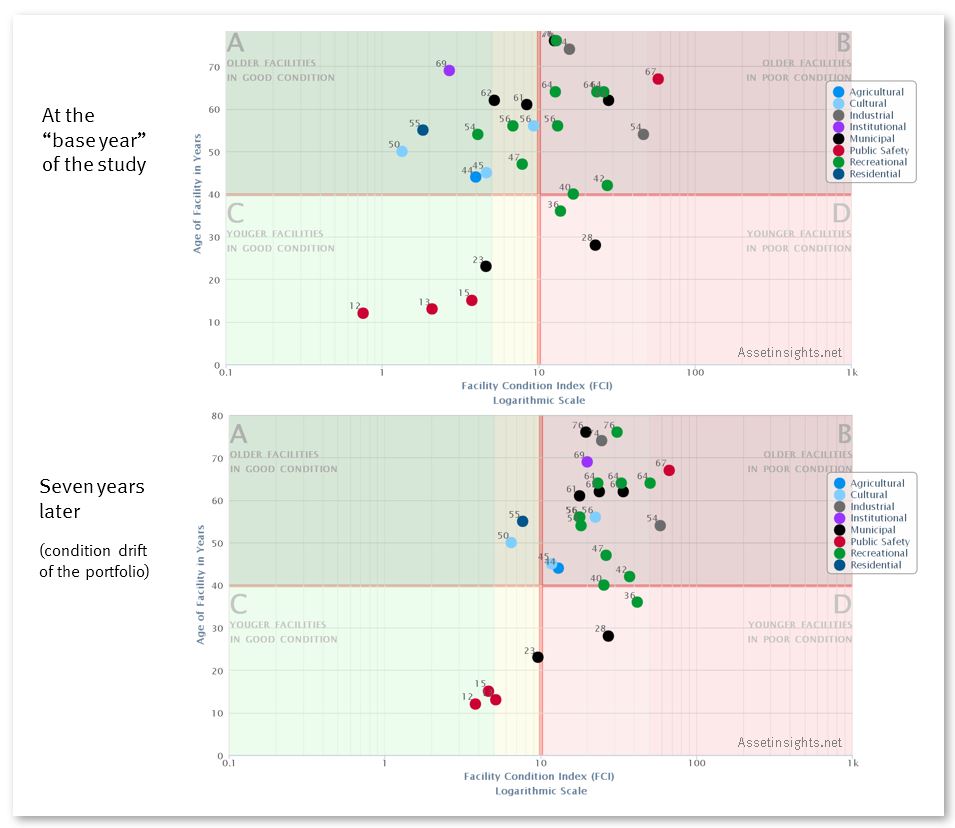 Fig. A condition-age matrix comparing the status at base year and condition drift a few years later.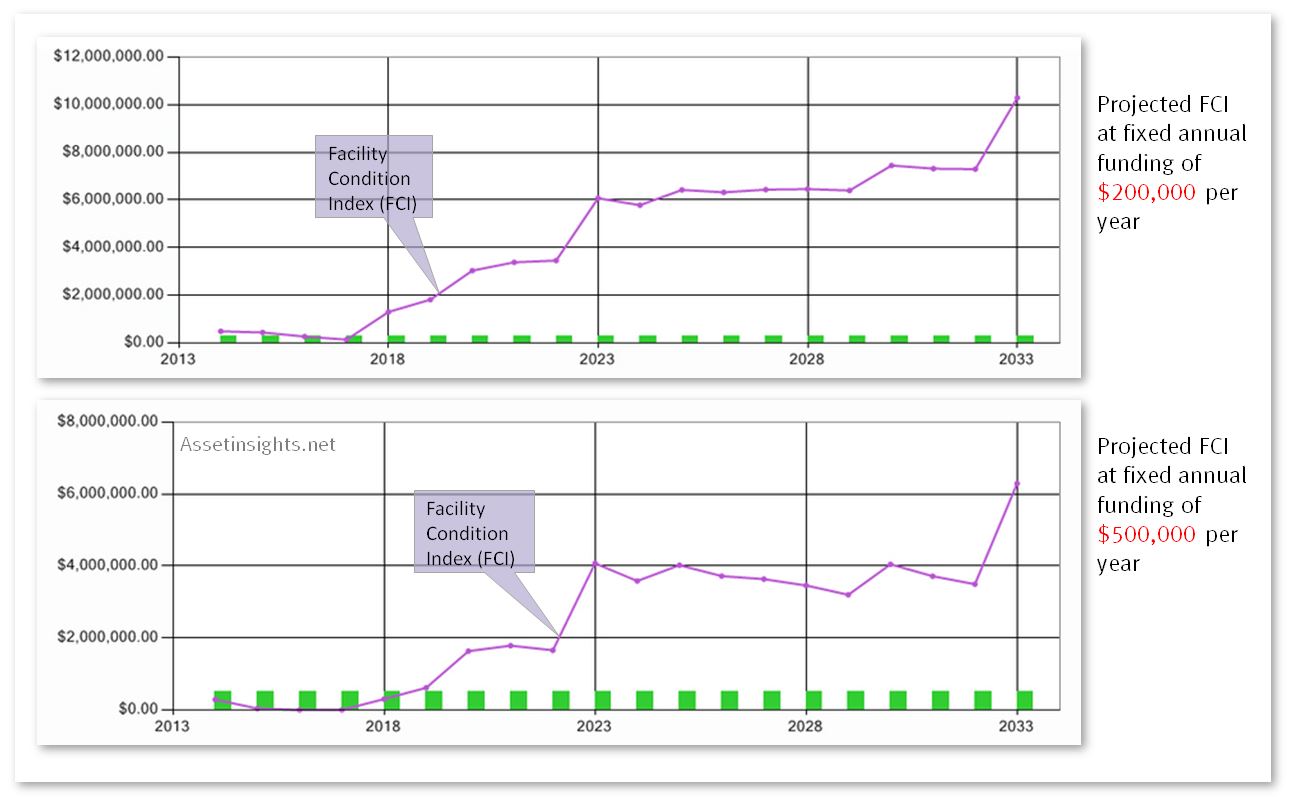 Fig. Sensitivity analysis testing the Projected FCI (ie., backlog) levels on two linear funding models.