The "state" of an asset.


---
Types of Condition States


There are three types of asset condition contemplated in the field of asset management:

Physical Condition

– an asset's degradation and deterioration in terms of its physical elements.

Demand Condition

– an asset's current capacity to meet current and future demand.

Functional Condition

– an asset's ability to meet all program/service delivery needs in a fully efficient and effective manner.
The state of an asset and its ability to meets its design function and expected utility and performance.



---
Measuring Condition
---
Managing Condition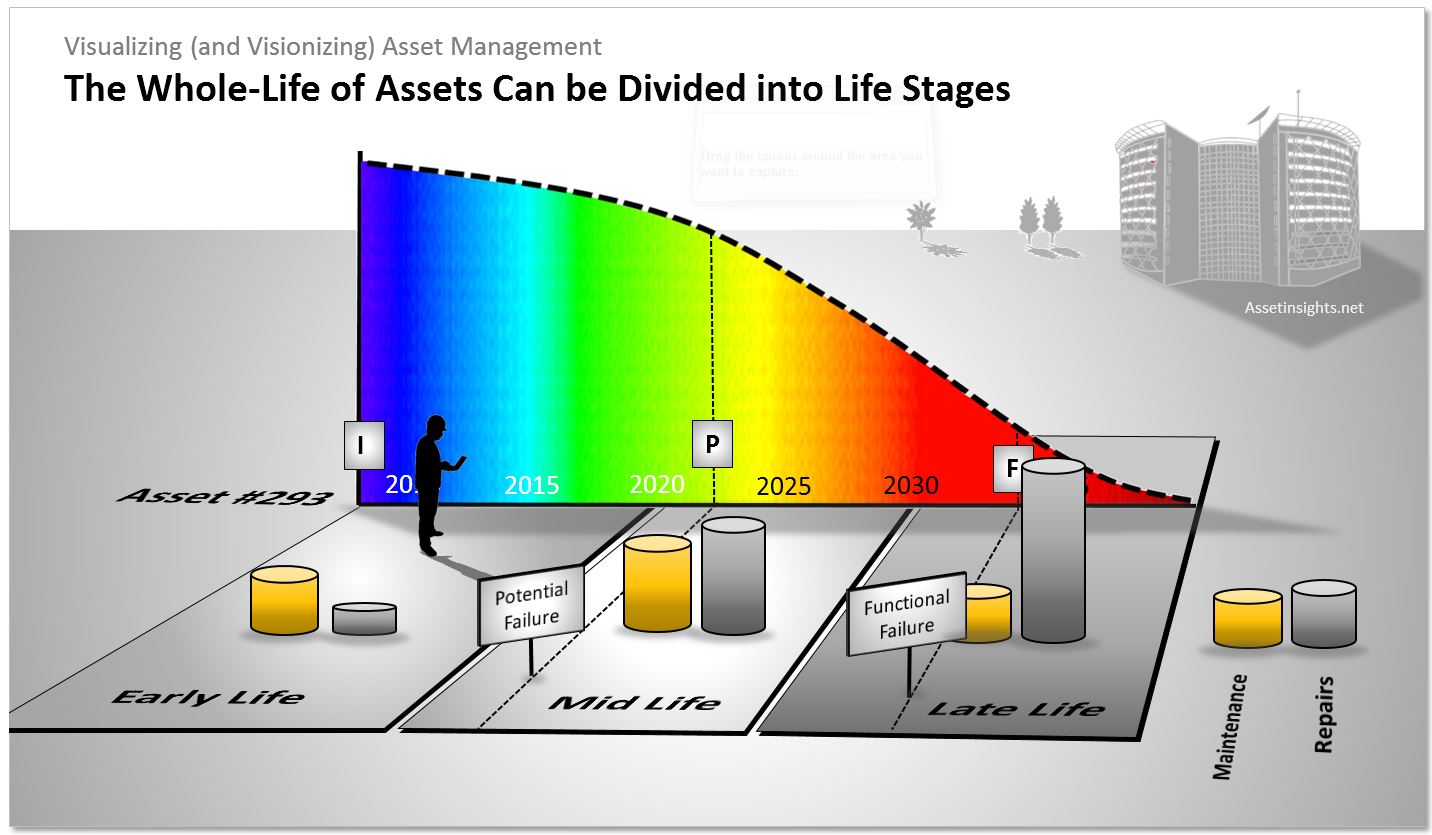 Fig. The gradual degradation of assets over their design life.