A reinvestment formula for estimating keep-up costs for major maintenance and capital renewal that falls into the category of lifecycle (actuarial) models.
This formula sums the value of all capital projects that are forecast to occur over the planning horizon (say 30 years), typically in future values (FV) and then divides the results by the planning horizon. In other words, the load is divided into the load period.
---
Example
If all projects in future values add up to $30 Million and it is divided into a 30 year planning horizon, the owners need to set aside $1 Million per year.

---
Variables and Parameters


The summary of funding attributes for this formula is provided in the table below.

Termed vs. Continuous - Termed (30 years)
Inflated vs. Non-inflated - Future Values (FV)
Proximity vs. Non-proximity - Non-Proximity
Linear vs. Lumpy - Linear
Funding vs. Funded - Funding ($ per year)
Catch-up Costs vs. Keep-up Costs - Keep-up and Catch-up (one formula)
---
Evaluation
Included below are some of the merits and advantages of this approach:
This model is quick to generate and it considers both escalation and unfunded liability as a portion of the funding requirements. Depending on the age of the facility the funding requirements can fluctuate significantly.
This model works best for young buildings and with asset frequencies that divide equally into the planning horizon, such as intervals of 2, 3, 5, 6, 10, 15 years.
Included below are some of the limitations of this approach:

While this formula provides a linear funding trajectory, it fails to recognize that projects are distributed unevenly across the 30-year horizon and, therefore funding may not be adequate at certain years due to the close proximity to certain projects.
This model misrepresents renewal activities that have a frequency that does not divide equally into the planning horizon (30 years), such as projects at 20 or 25 year intervals.
This method may be considered too simplistic for quantifying the unfunded liability for the purposes of meaningful and realistic benchmark analysis.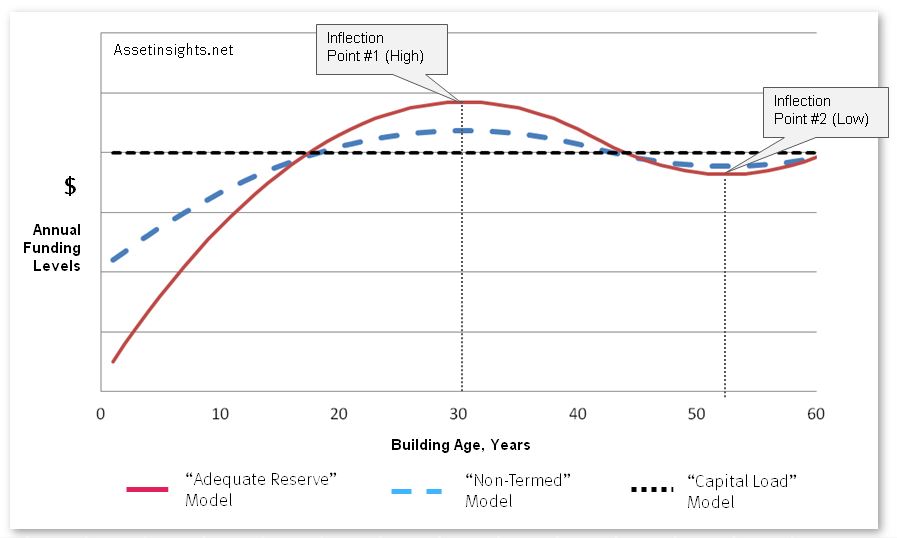 Fig. Lifecycle funding trajectories and inflection points resulting from three alternative funding methods - "Adequate Reserve", "Capital Load" and "Non-Termed.



Fig. Roof replacement is an example of a capital project contemplated in the capital load model.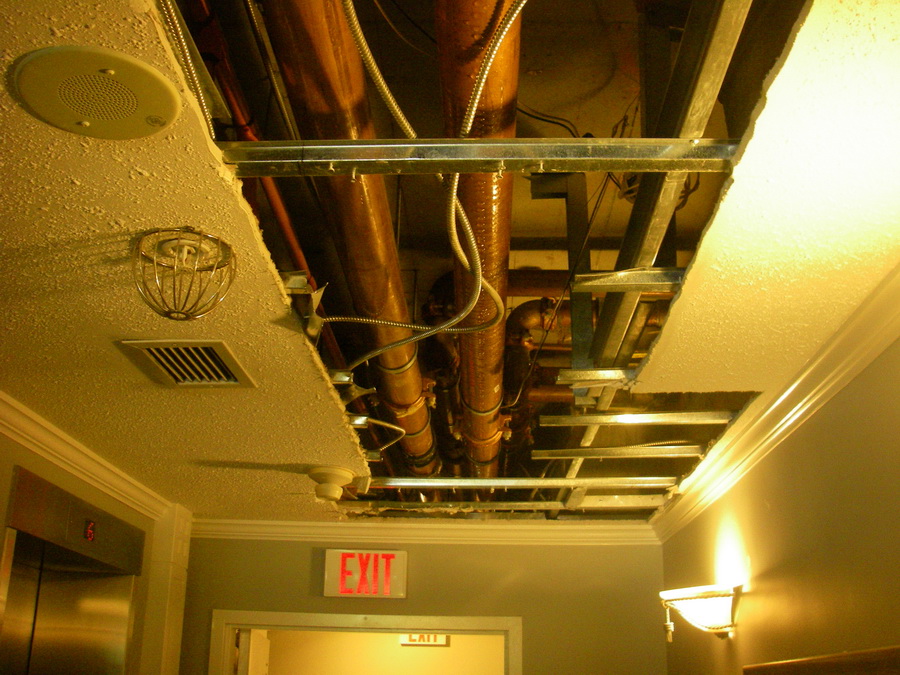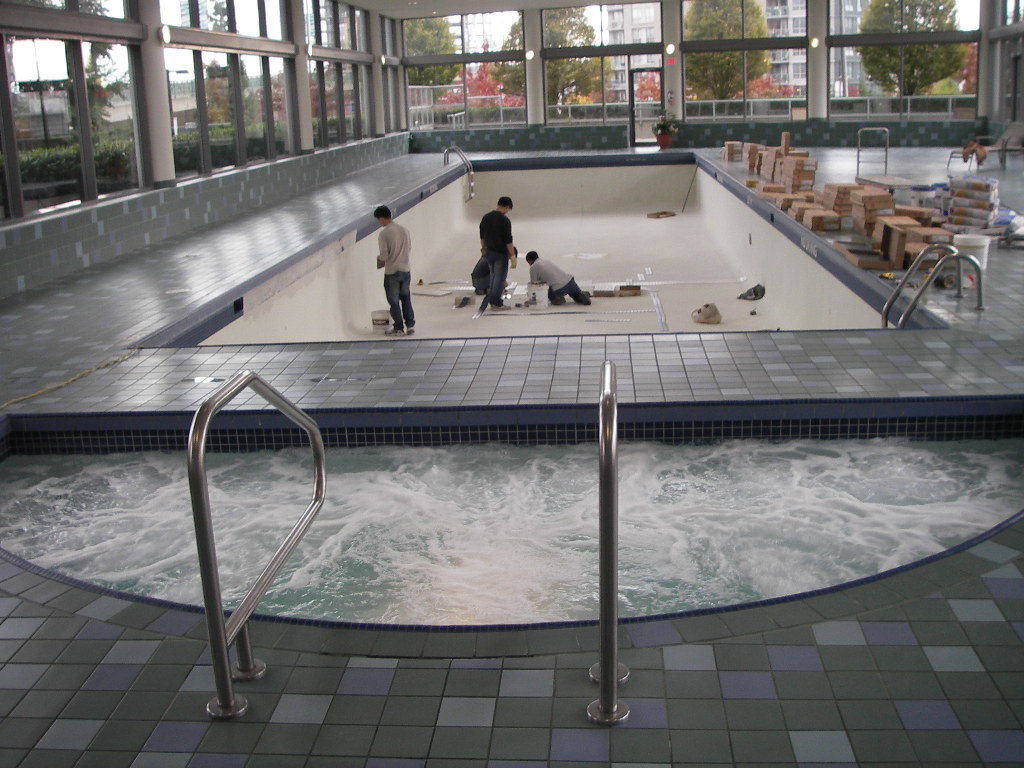 Fig. Repiping project. Fig. Pool resurfacing project.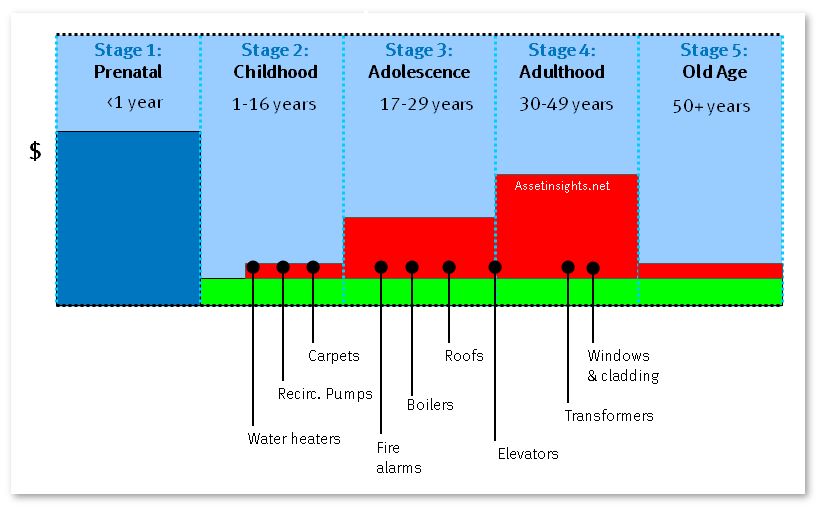 Fig. Examples of some types of projects that are considered normal during each of the lifecycle stages.