Camera scoping surveys are a major maintenance activity as they have the following general attributes:
The review is used to determine:

Root damage to pipe.
Sediment build-up in pipe.
Bellying of pipe.
Stress fractures in pipe

The review will recommend the need for any hydro-flushing or augering of pipe.

An overburden evaluation checklist in order to establish a strategy for scoping of the in-ground infrastructure.

Site topography (steep, flat)
Location of and accessibility of cleanouts
Prevalence of RWL discharge at grade or into buried tight pipe
Soil conditions (aligatoring of asphalt paving, subsidence, differential settlement, etc.)
Water table (streams nearby, retention ponds, etc.)
Run off patterns – paved overburdens or soft landscaping, perimeter gravel beds
Discussions with residents about basement floods, ponding water, etc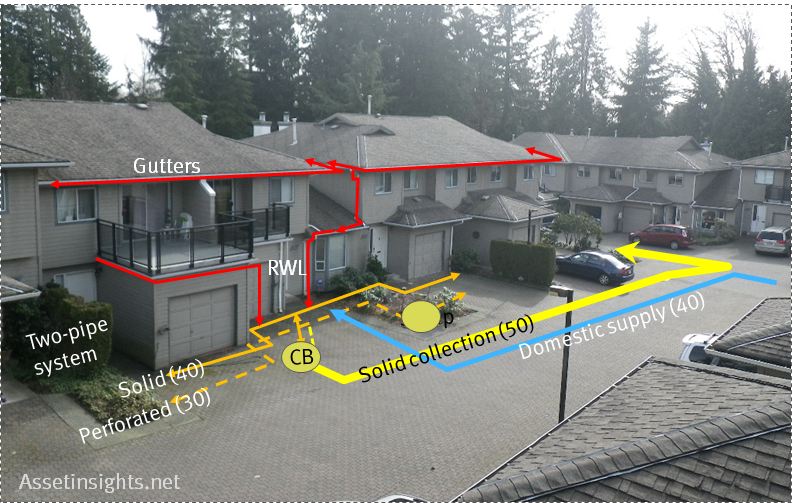 Fig. Buried infrastructure at a townhouse complex.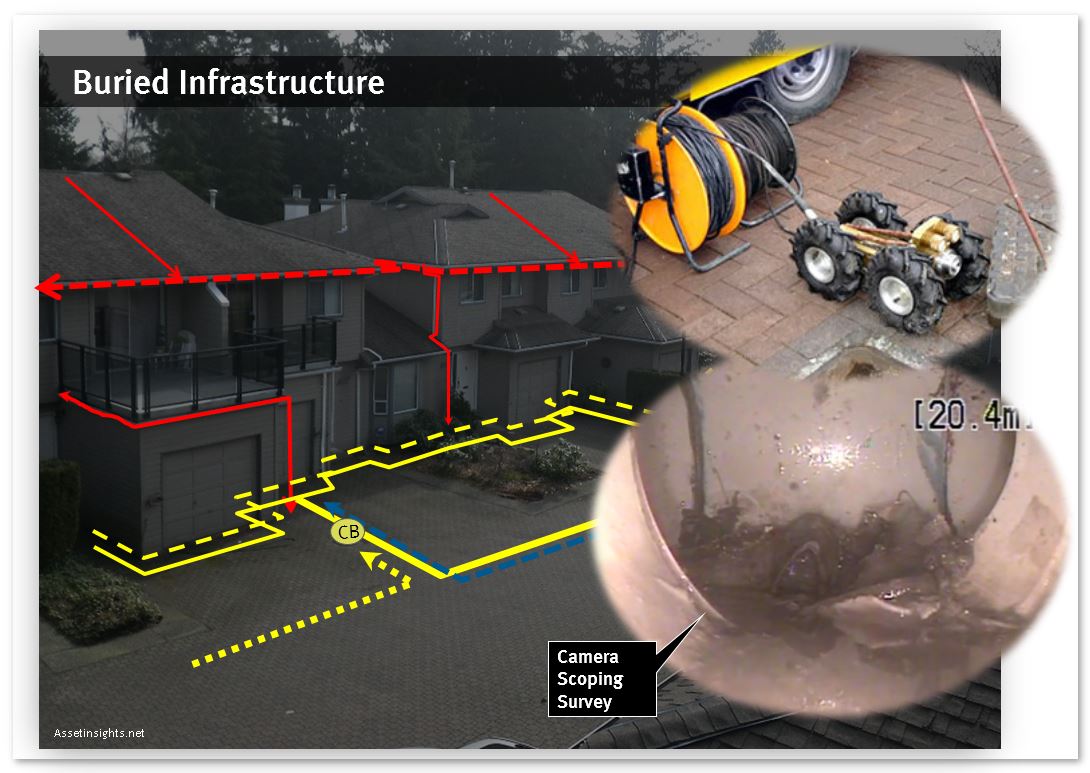 Fig. Camera scoping as one of the predictive maintenance (PdM) technologies along the P-F Curve in relation to Potential Failure (P) and Functional Failure (F).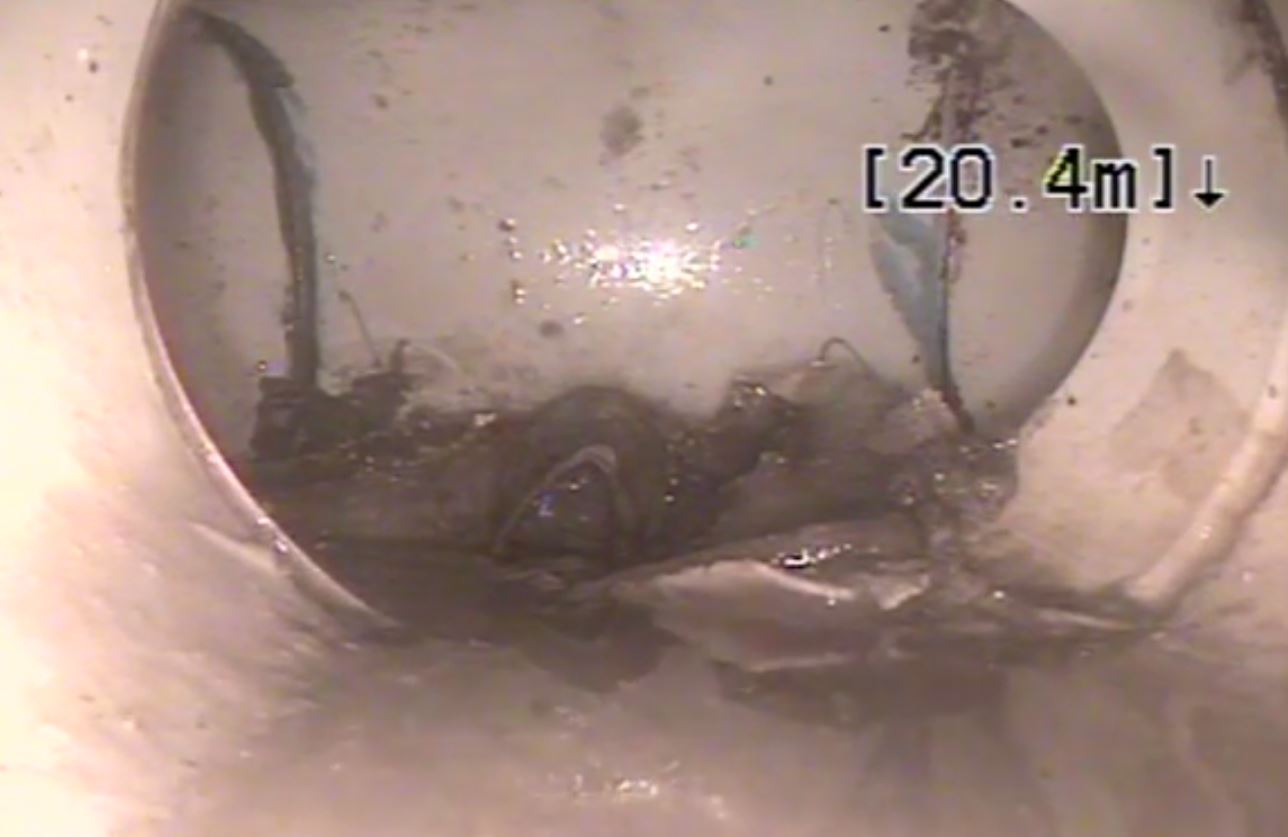 Fig. Video camera scoping survey in drain pipe to determine concealed conditions and establish scope and specifications for major maintenance tasks.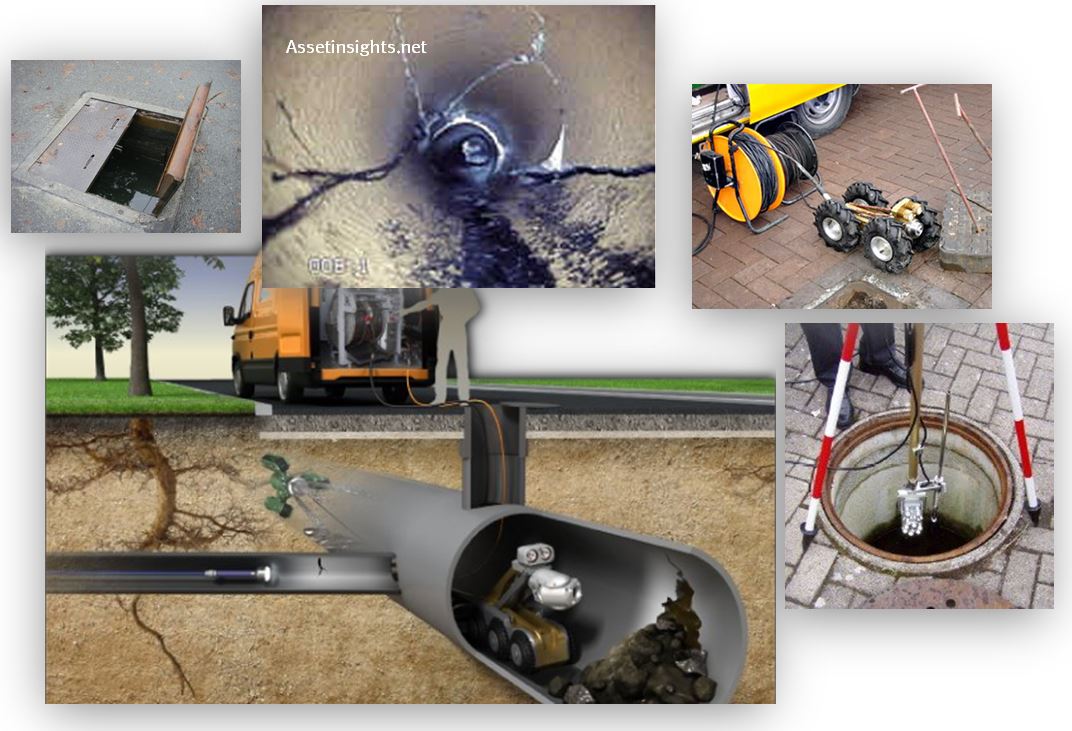 Fig. Camera scoping equipment and procedures.