Comprehensive Asset Management Review and Assessment.

A proprietary tool developed by CH2M for performing gap analysis and assessment of asset-intensive organizations.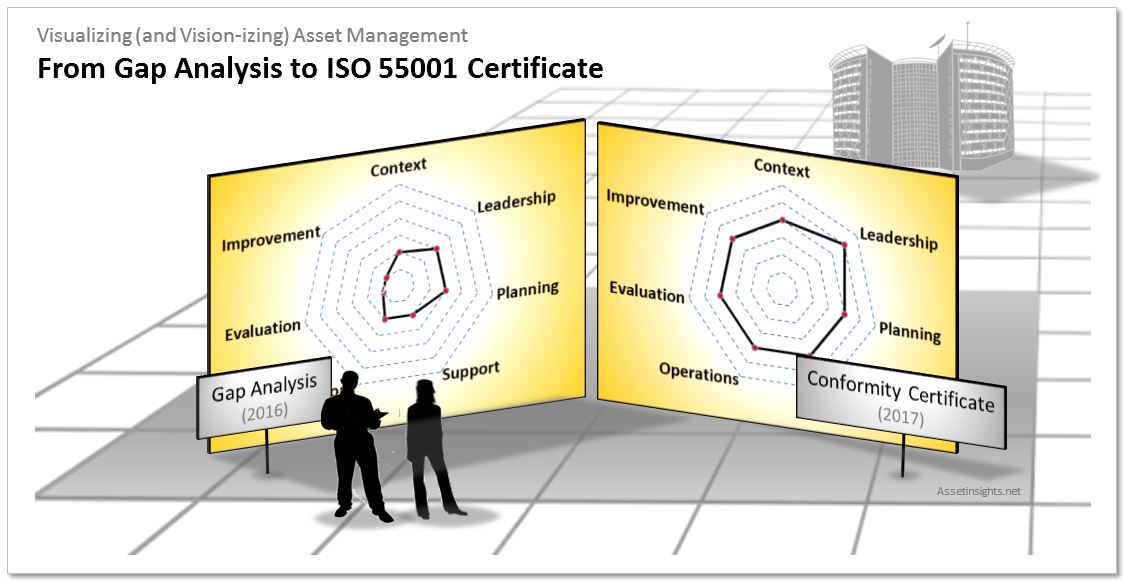 Fig. A gap analysis is a significant milestone on the journey towards ISO 55001 conformity assessment. Its all about "Where are we now?" relative to "Where do we want to be?" and "How much investment to get there?".
Fig.