Any past event that is outside the planning horizon in the period before the base year.
---
Attributes


Events that are behind the horizon have the following attributes associated with their complete or incomplete status:
If they are

complete

there should be a logbook record, service report or other document to help establish status and a running total.
If they are

incomplete

, they form part of an accumulated backlog of deferred maintenance and foreward workload and will need to be carried forward. (see: catch-up costs)
The events with have proximity if they occurred in the recent past.
---
Passage of Time Concepts


As a building ages each year, the base year shifts backwards by one year. The changes to the base year are represented by the following concepts: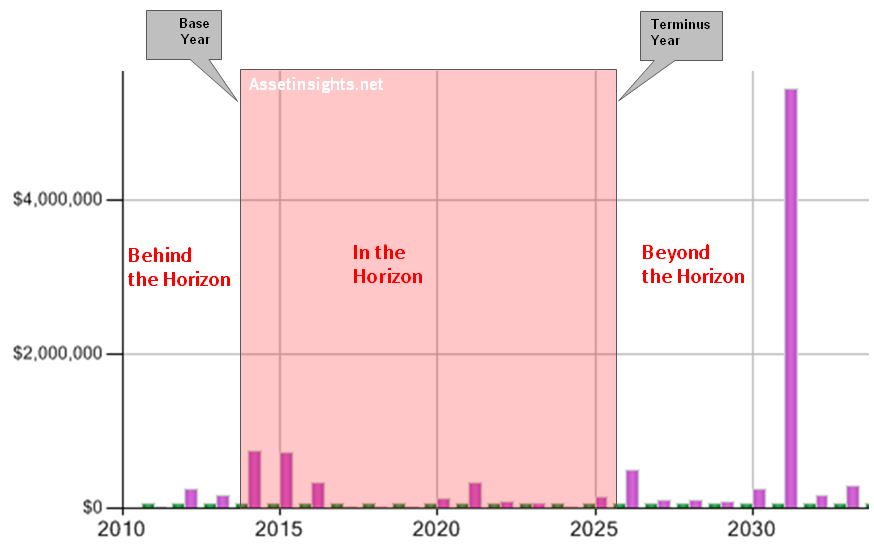 Fig. The three facets of the planning horizon: a) behind-the horizon, b) in-the-horizon ("red zone") and c) beyond-the-horizon.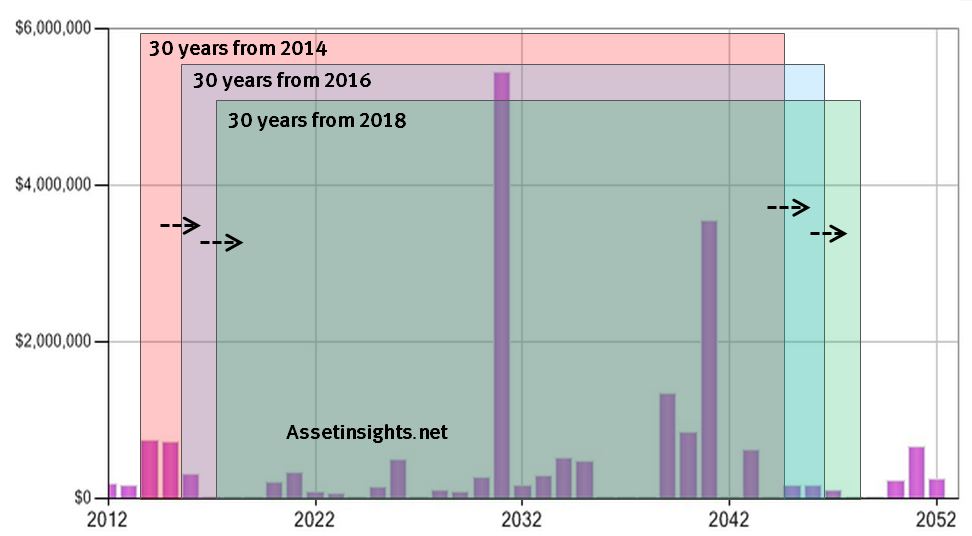 Fig. The shifting horizon moves events that were once in-the- horizon into the period called "behind-the-horizon".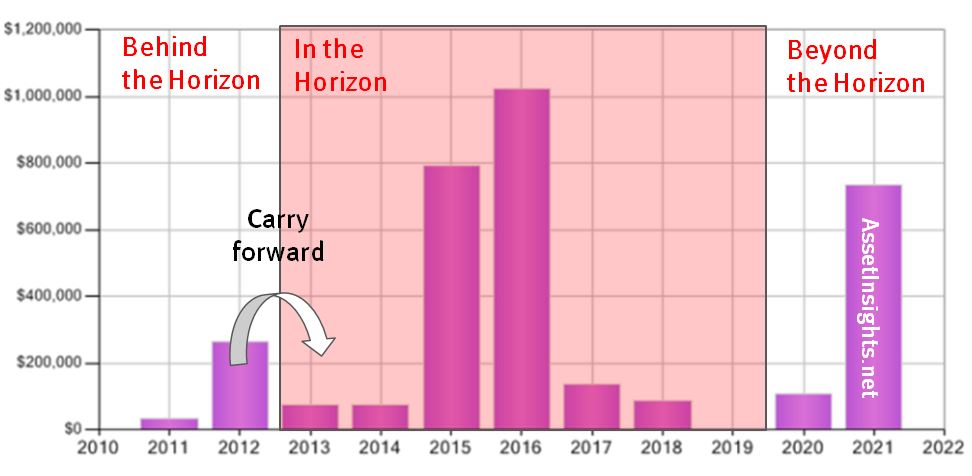 Fig. An incomplete event being carried forward from "behind-the-horizon" to "in-the-horizon".


---
See also:

Maintenance Logs

Completed Workorder

Compare with:
---

Fig. A 3D conceptual representation of the capital projects completed at a facility and therefore located behind-the-horizon.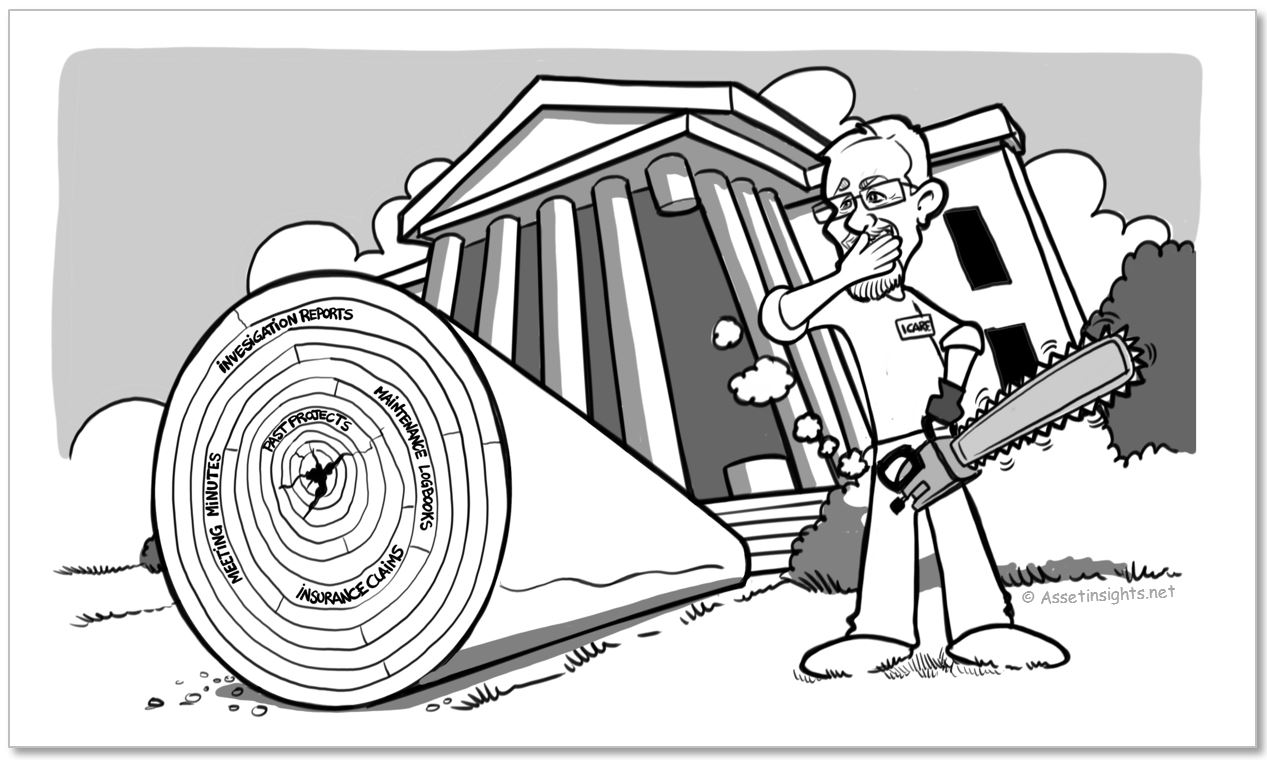 Fig. I. Care was over zealous in trying to reveal the corporate memory of his building, which is deeply and delicately ingrained like the living layers in tree growth rings.