A scenario of the level of deferred maintenance (DM) resulting from an assumed funding level. An arithmetic equation that calculates future levels of deferred maintenance in light of a given funding level. A form of backlog reduction strategy.

A. Linear Funding Models
This method asks the question:

"If the owners fund at level x, what will be the resultant FCI each year?

"

B. Lumpy Funding Models
This method of funding asks the question:

"What should our funding be each year to ensure that the FCI remains at a certain level

."

Fig. Example of a five-year backlog reduction strategy across a portfolio of buildings.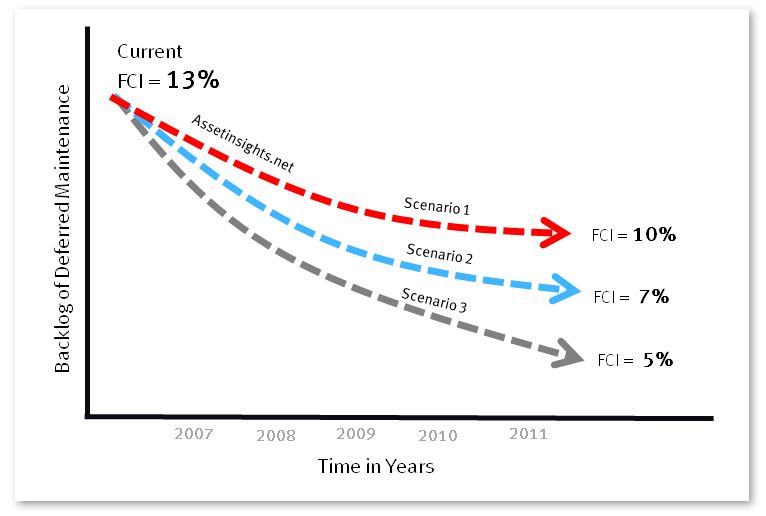 Fig. Three alternative backlog reduction scenarios (FCI), phased over a 5-year period.



Fig. Backlog Projection formula.