A model of all the elements of asset management how these elements interact.

The frameworks are closely tied to maturity models and competency models.


---
Examples


Listed below are some key examples of asset management frameworks:

ISO 55000

- organized into seven elements: context, leadership, planning, support, operations, etc.
SAM (by the IAM)
CAMRA (by CH2M)
AssetSMART

The Landscape (by IAM)

- organized into 39 subject areas.

The Anatomy (by GFMAM

) - organized into 39 subject areas.


AMBOK (by AMC)

- organized into the PDCA cycle,
---
The organization's policies occupy one of the base layers of the inspirational-and-aspirational hierarchy.

Governance

Procedures
Work Instructions

Without adequate policies the organization will encounter difficulties when developing some of the other layers of the aspirational-inspirational hierarchy.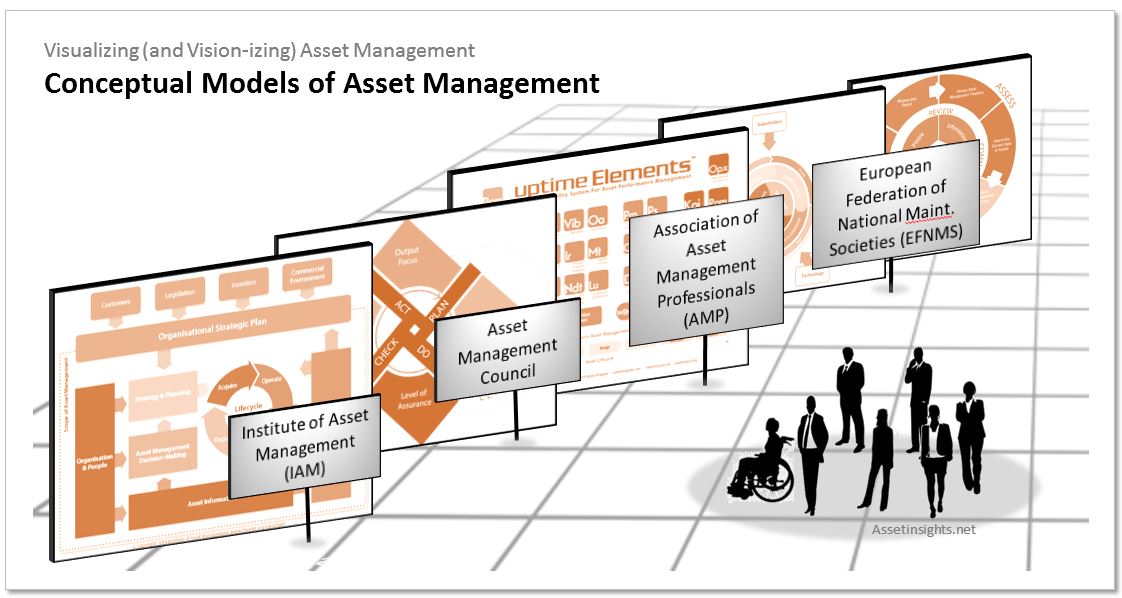 Fig. Conceptual models provide a high-level framework for sense-making of the numerous elements of asset management and how these elements interact over asset life cycles. Some insightful models have been developed by learned societies and organizations around the world

.


.