A table and/or data bars to present the Facility Condition Index (FCI) comparison between buildings / facilities.

The aggregate of all buildings is used to derive the portfolio average FCI.


---
Purpose
Listed below are some of the primary applications of this distribution:
---
Evaluation


A simple univariate analysis that provides data on a single variable. The distributions are enhanced through the application of scatter plots and other multi-variate analysis.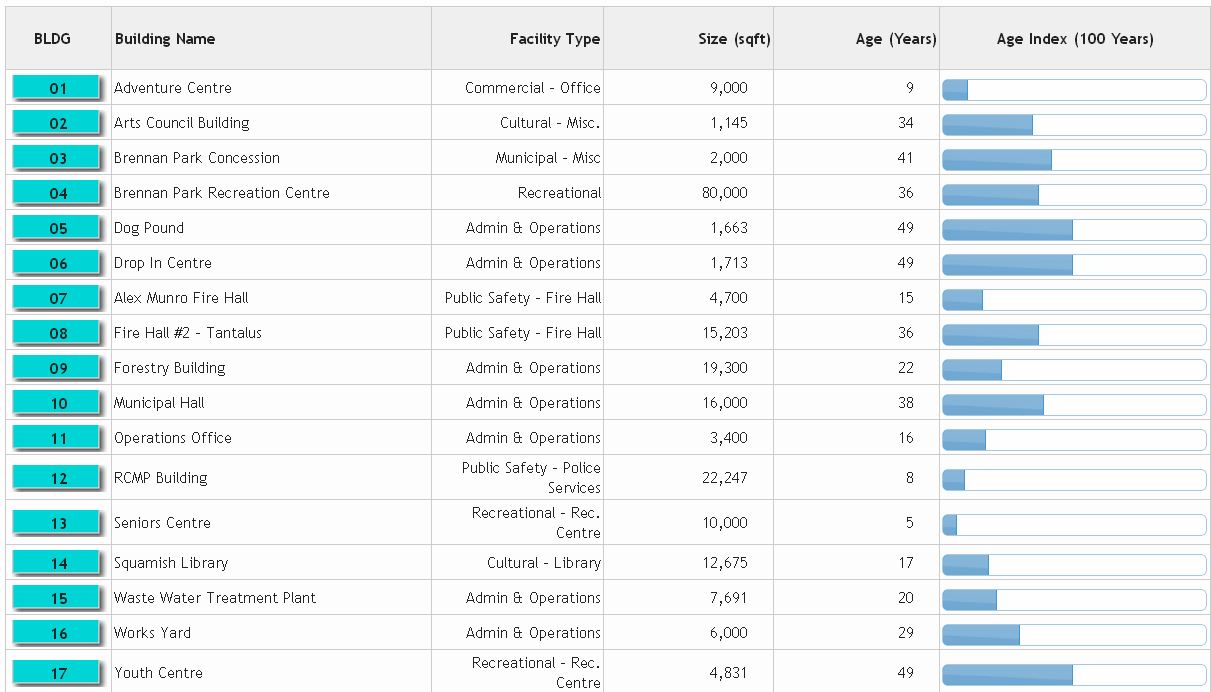 Fig. Distribution of building ages within a portfolio represented in both numerical/tabular format and graphical format (horizontal blue bars).