Maintenance tasks and intervals structured to match the age of an asset at both of the following stages in the lifecycle of an asset:
The maintenance is structured to match the age of the asset either against:
Age-based maintenance is a form of condition-based maintenance (CbM).
---
Evaluation
Some assets, particularly bounded assets, require consistent maintenance regardless of their age.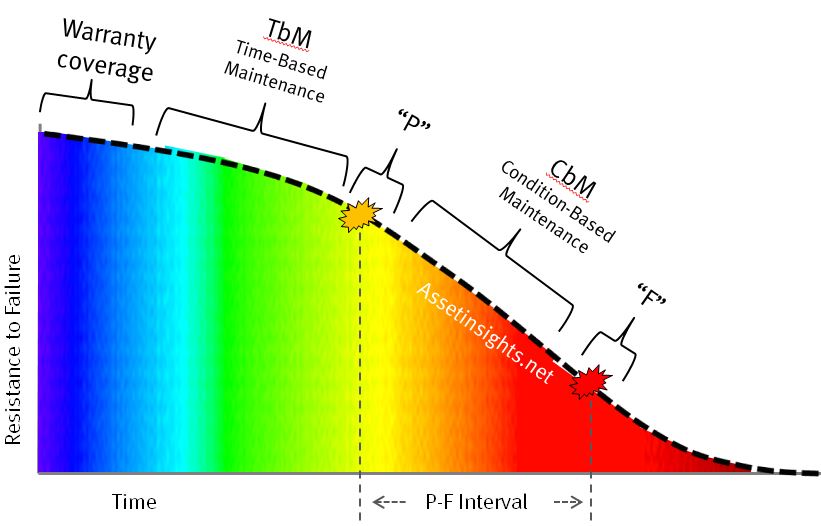 Fig. The risk spectrum associated with different ages of an asset.